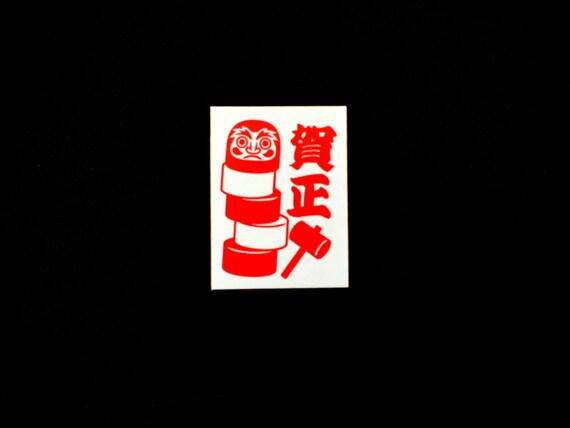 6.50 USD
This is a cute new year Japanese Rubber stamp! This Rubber Stamp is so cute!! It is made of rubber and wood. There is an image of Daruma Otoshi Japanese Toy. It is a traditional game played with a daruma doll in five pieces, usually in the colors of the rainbow, from top to bottom: head — a man's face, blue, green, yellow, red. The game is played by using a small hammer to hit each of the colored pieces, from bottom to the top, without letting the pieces fall during the game.

The image measures about H 3.9 x W 2.9 x D 2.2 cm.

**********************************************************
Our Etsy Stores:

Cute Cat Themed Supplies TheCatStore.etsy.com
Craft Supplies in Japan FromJapanWithLove.etsy.com
Vintage in Japan VintageFromJapan.etsy.com

We will combine shipping if you buy from any of our stores.