This past month I was fortunate enough to be contacted by Janet and Greg concerning a small lot of four games they were looking to sell in preparation to list a home. It was a fun little transaction, it was fun to get to know Janet over the course of several weeks as we hauled the games out of the house.
A great destination gameroom
Nestled in the basement of a beautiful brick home just outside Lawrence was a gameroom that contained a couple of popular classic 80's games in cabaret cabinets (Tempest, Galaga) – and two Shmups (Lifeforce, Sky Soldiers).
Sidebar – If you are unfamiliar with the term Shmups, it is shorthand for Shoot 'em ups – A genre of 2D scrolling games commonly staring a spacecraft that blasts its way through a copious number of enemies. I grew up on Shmups on the Super Nintendo, spending summers hiding out in the basement of a friend's house, drinking 2x strength Kool Aid and chewing sunflower seeds. Naturally, I was excited about this purchase.
Here are some photos of the games, starting with the two classic cabaret cabinets.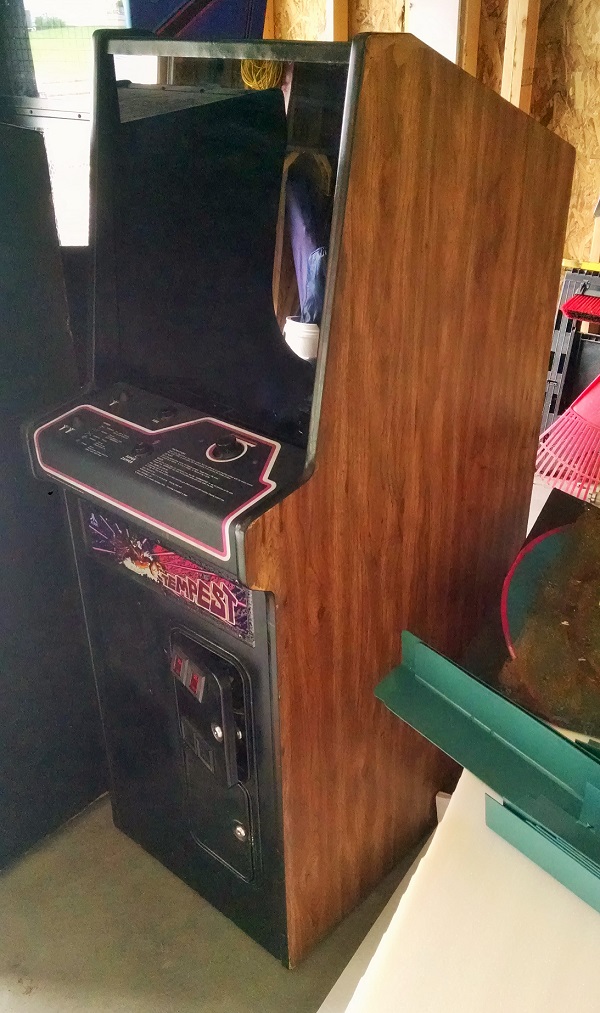 Tempest Cabaret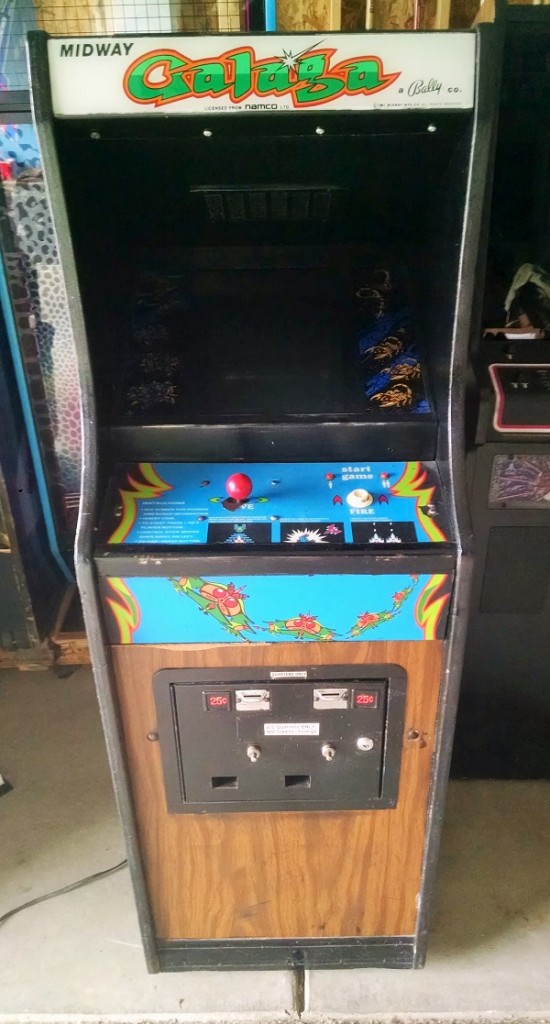 Galaga Cabaret
As for the Shmups, I hadn't played either of these two games previously. Sky Soldiers felt pretty familiar to the games I had played growing up, Lifeforce is a unique setting (North American version) as you are ship flying through an alien being that has been infected.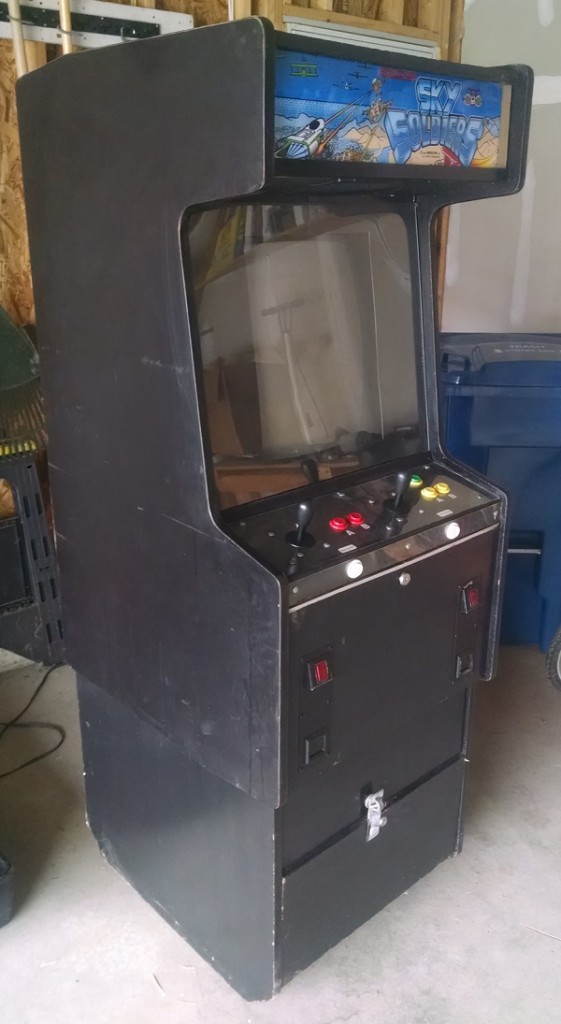 Sky Soldiers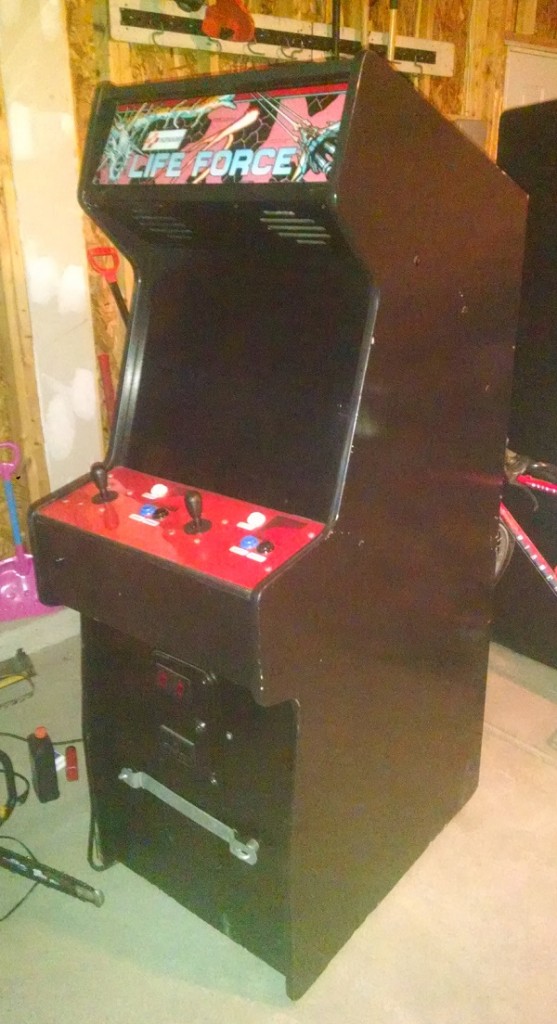 Lifeforce
Thanks again to Janet and Greg for selling me the games, it was great to get to know Janet over the course of several weeks as I scheduled the pickups. And, if you are in the market for a beautiful home in the Oaklandon area – let me know, I might be able to get you the inside track