I had some tremendous luck befall me the first week of December and picked up a complete, working Universal Galaxy Wars. Here's the brief story of how the seller contacted me with a couple of photos.
Contacted about the Galaxy Wars via "VAPS"
In 11 years of this nutty hobby I've been lucky enough to find games in a number of odd ways. However, this is the first time I have ever had a seller find my game want list on the obscure collector website VAPS (Video & Arcade Game Preservation Society), sign up to create an account and then make contact.
Andrew Z. sent me a message that he had a working Galaxy Wars that he wanted to sell. To top off my supreme luck, he was within a reasonable driving distance in South Lyon, MI – just north of my Alma Mater the University of Michigan in Ann Arbor. Here are the original photos Andrew shared with me the first week of Dec.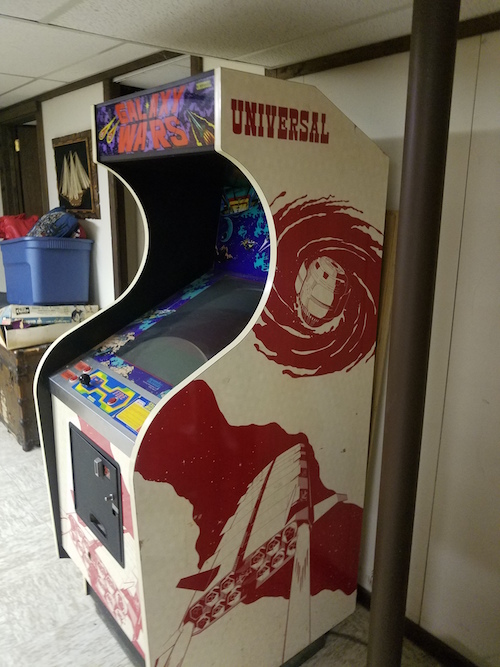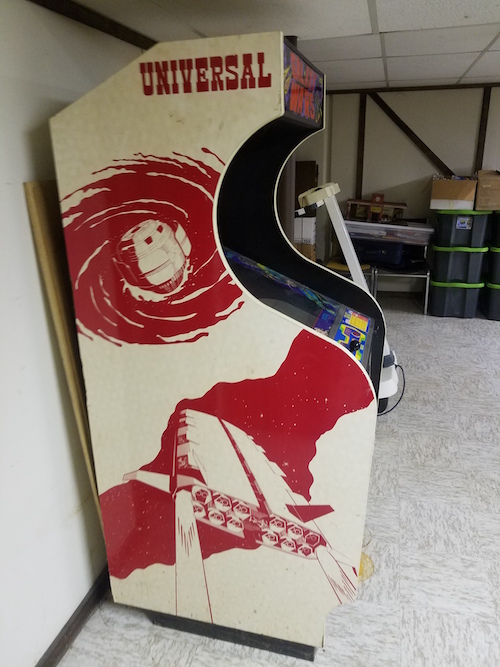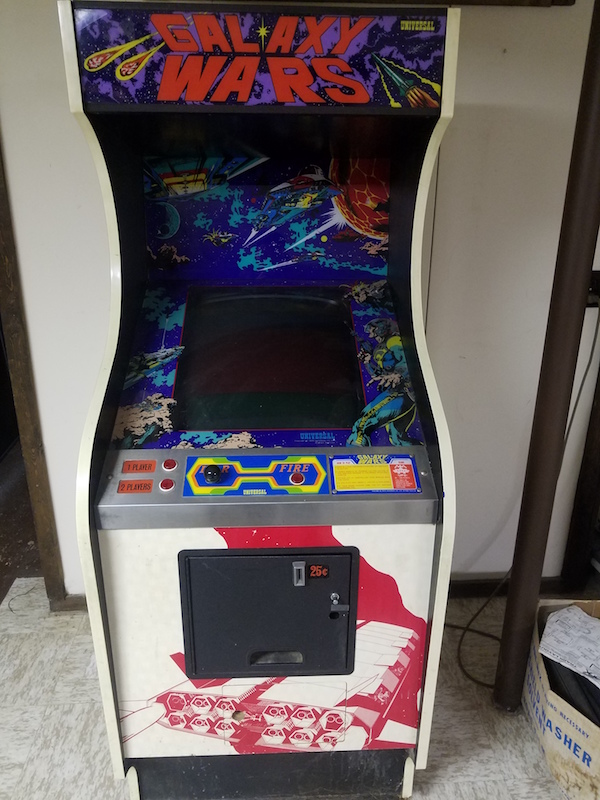 We came to a verbal agreement on a purchase price for the game, and knowing that I didn't want to wait until after Christmas to do a pickup we made arrangements for 12/16. I even had time to take a little side trip and stopped to meet my good friend Bill Johnston at The Arcade in Brighton Michigan. I was thoroughly impressed, The Arcade was packed with classic games and I would estimate that 80% of them were working. Definitely worth a visit for any gamer or pinhead.
Galaxy Wars backstory
One of the best parts of collecting is hearing the backstory and how an obscure, imported game like Galaxy Wars ends up in a basement in South Lyon, MI. Here is what Andrew shared with me:
This Galaxy Wars was owned by his family as long as he can remember, certainly at least 20 years. His grandfather painted homes for a living, and sometimes would find items that had been left behind by the previous owners. It was these items that he used to barter a trade from another person who owned the Galaxy Wars.
Closing
It's taken some time, but I've grown my collection of Universal games to a total of 6. Here is a photo of the row which includes Mr. Do!, Cosmic Avenger, Cosmic Alien, Magical Spot and Galaxy Wars. The only one not shown is Cosmic Guerilla. I picked up the Magical Spot in October – another post is coming about that gorgeous machine.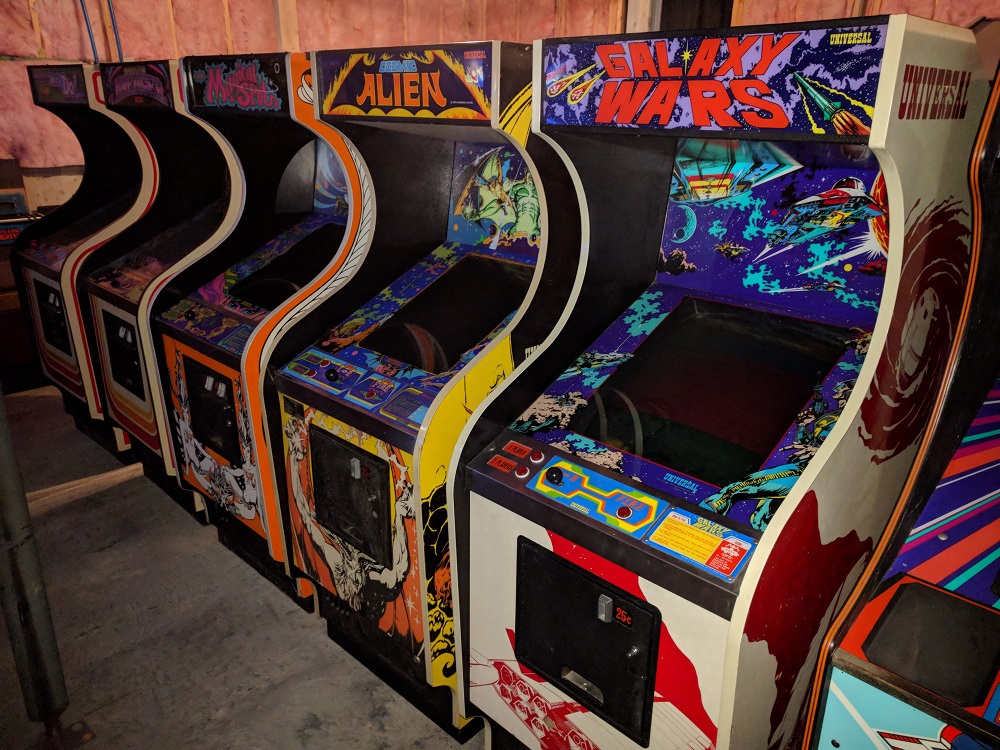 I'm always interested to purchase more of these games – a couple of ones that would be great to add would be Cosmic Monsters, Zero Hour or Space Panic. Please don't hesitate to contact me or leave a comment below if you have a Universal game you would like to sell, regardless of where you are located.