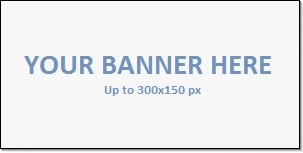 Our store provides a good chunk of the funds that are used to pay our writers (because RPG blog authors are awesome). We use Patreon to help those writers earn even more… And for that, readers get extra perks. For instance, for a $5 monthly pledge, a reader can get:

a sidebar image banner link to their website, product, profile, or cause,
ad space in our newsletter and upcoming ARCHIVER PDF, and…
three extra chances to receive a $5 – $25 DriveThruRPG gift certificate (every time we send out a newsletter)
Basically, your $5 monthly pledge will go to the writers (anyone who submits an approved article), and you'll get all of the perks listed above. In addition, we'll support one RPG-related Patreon creator of your choice.
We don't have the biggest gaming website, but I think that a sidebar image banner link is a pretty good perk (we'll even make it for you). Plus, you just can't beat extra chances to win stuff.
Click here to read more, or start pledging!
One last thing: Our writers are not a closed group of friends; they are anyone and everyone who wants to write RPG articles and make a few bucks for it. Stuffer Shack has always been a huge supporter of authors and RPG blogs, and this is one of our ways of supporting the industry.
Thanks for your consideration,
Chris Stevens