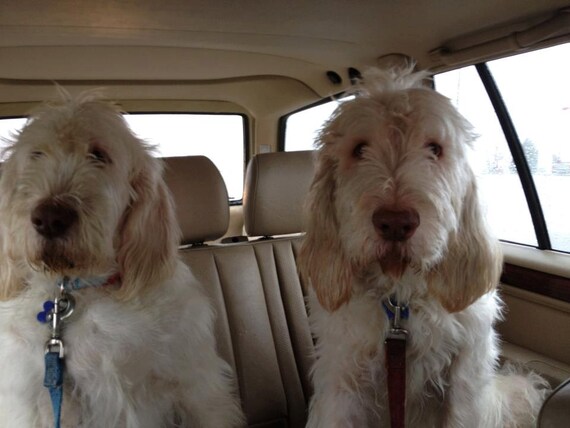 30.50 USD
This listing is for purchase by C.

1. Dog Collar 1" wide, adjustable 16-24" long. A rust colored woven ribbon with black cow or steer heads and grey rope is sewn to heavy black nylon webbing. (As pictured above.) The black plastic or nickel plated contoured side-release buckle and nickel D-ring are triple stitched with heavy thread onto the collar for strength.

2. Dog Leash 1" wide x 6 feet long. Will be made from same steer ribbon and black nylon webbing as collar. Nickel plated swivel hook. Steer trim on only one side of the leash.

Shipping time may be from 1-2 weeks, depending on seller's receipt of steer ribbon trim.

Collars and leashes can be machine washed in cold water and laid flat to dry.


NOTE: It is the customer's responsibility to check their dog's collar often for signs of wear or loosening. As with all collars, those that are worn or torn should be replaced immediately to ensure the safety of your dog.
This post first appeared on Dog Dazzle, please read the originial post: here