Dickey's Barbecue Pit makes not only delicious barbecue, but they also make some of the best side dishes to go with their barbecue. The Dickey's Baked Potato Casserole is a side dish that you are going to love.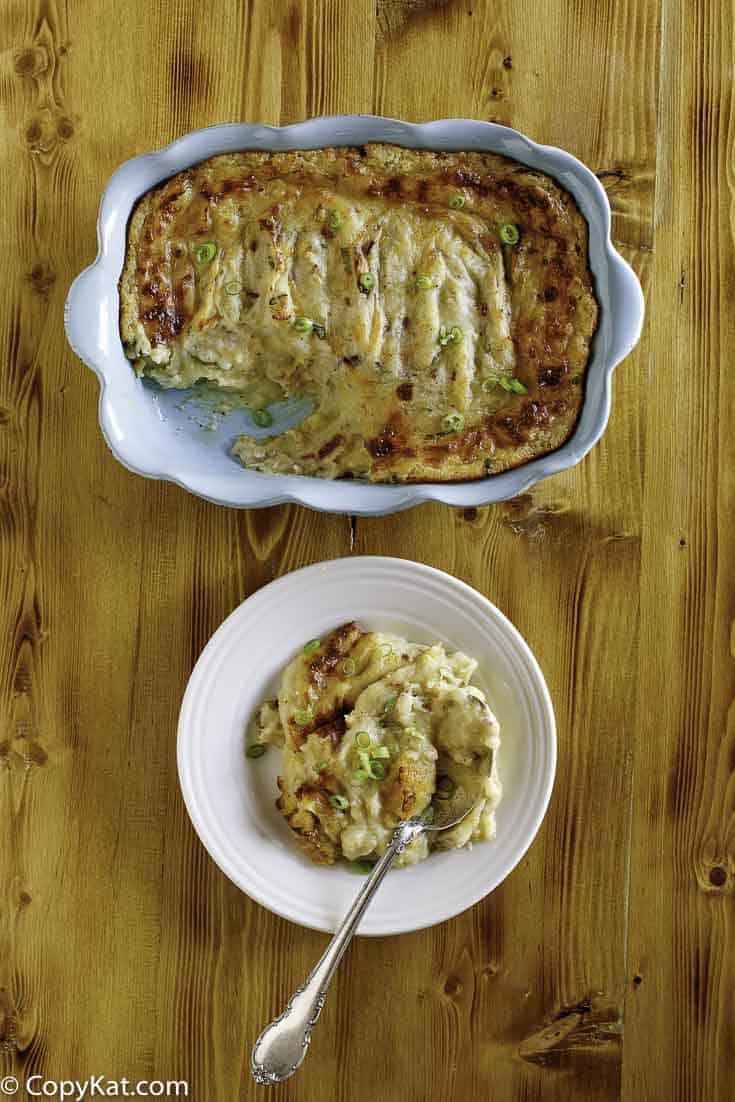 Dickey's Barbecue has been around since the 1940s. They spend hours smoking their meat, if you have never tried dining there, I would highly recommend stopping and having some of their barbecue. While they care so much about their barbecue they also give just as much attention to their side dishes. One of my favorites is their Dickey's Barbecue Baked Potato Casserole. This casserole has everything you love in a baked potato.
What makes this recipe amazing, is that you can make it ahead of time, and reheat it for dinner. If you are looking for a side dish to bring to a party, or a potluck this one is good because there are so many add-ins that the potatoes are flavorful and they won't be dry. While the restaurant serves this in individual dishes, you can put them in a 2-quart baking dish.
What's next?
– Check out these other amazing side dishes
Cracker Barrel Hashbrown Casserole
Boston Market Sweet Potato Casserole
The post Dickeys Baked Potato Casserole appeared first on Restaurant Recipes - Popular Restaurant Recipes you can make at Home: Copykat.com.










Comments
I would love to be able to duplicate the baked beans from ... by Laura Via
You need to place it back in the oven for about 15 minutes for ... by Stephanie
question : so , after mixing all the ingredients together and ... by Dale Bruner
Related Stories
James Coney Island Juicy Lucy
Burger King Lucky Charms Milkshake
Red Robin Screaming Zombie Drink