The Cheesecake Factory Red Velvet Cheesecake has been a long requested recipe for CopyKat.com. I am proud to add this recipe to the blog.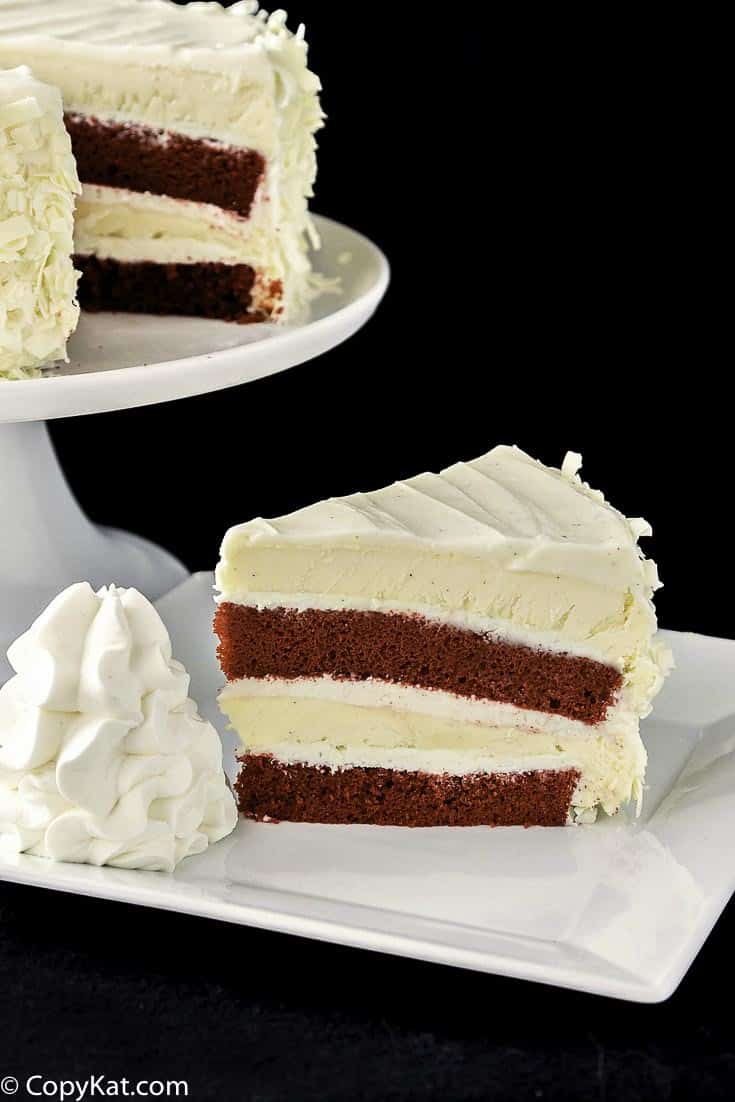 Moist layers of Red Velvet Cake and our Original Cheesecake covered with our special Cheesecake Factory cream cheese frosting. One bit of this delectable dessert and you will be amazed at the flavor combination. Rich chocolate cake and the creamy cheesecake is a combination that was made in heaven.
Many recipes online that are copycat versions miss the fact that this cheesecake layer is actually in here twice, not just once. Now to make this happen you may need to purchase a kitchen scale so you equally measure out the cheesecake batter evenly. I personally love my Escali Kitchen Scale. I used this one in cooking school, and it is super easy to use, and it can take a lot of use.
This is not a difficult recipe to make, but it does require some planning and some time. Read through all the ingredients and instructions, prepare ahead, and get ready to wow your guests with this gorgeous, red and white, showstopping cheesecake.
Since the contrast between the red cake and pale cheesecake is so striking, it will look best if each layer is the same thickness. If you don't own a kitchen scale, consider getting one so you can weigh the batters to divide them exactly in half.
For example, the cheesecake batter weighed 39 ounces, so I knew needed 19.5 ounces of batter in each pan. Your batter will most likely weigh the same as mine, but weigh it just to make sure.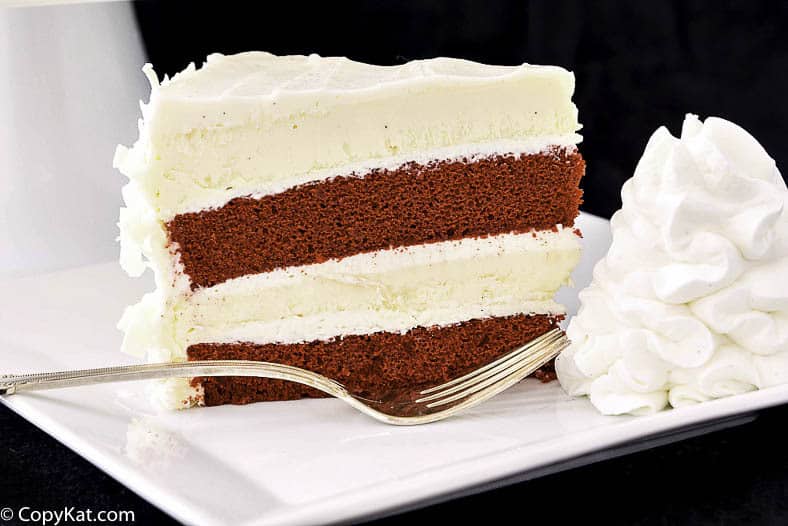 Do you love The Cheesecake Factory? Be sure to check out these copycat recipes.
Cheesecake Factory Chicken Piccata
Cheesecake Factory Chicken Madiera
Cheesecake Factory Oreo Cheesecake
This recipe is from Jenni Field, her blog is the Pastry Chef Online, be sure to check out her recipes over at her blog.
The post Cheesecake Factory Red Velvet Cheesecake appeared first on Restaurant Recipes - Popular Restaurant Recipes you can make at Home: Copykat.com.










Related Stories
Fleur de Lis Cocktail
Cracker Barrel Campfire S'more
Chick Fil A Sauce