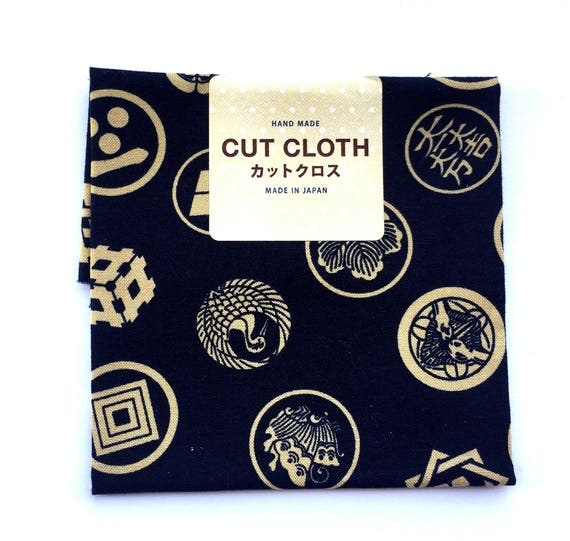 4.50 USD
This is very pretty fabric! There are "kamon". "Kamon" are Japanese family crests. There are no set rules in the design of a kamon. It most commonly consists of a roundel encircling a figure of plant, animal, man-made, natural or celestial objects, all abstracted to various degrees. Religious symbols, geometric shapes and kanji were commonly used as well. These symbols are often found in logos of stores (which help to identify what they sell), sushi restaurants, and on packages of food to lend an air of elegance. Senbei (Japanese crackers) and other traditional Japanese sweets may also use one.

It measures about 30 x 35 cm (11.8 x 13.7 inches). ************ THESE ARE PRE CUT SO IF YOU ORDER 2...YOU WILL GET 2 PIECES. Each piece will vary slightly in terms of the position of the kamon.

The edges are unfinished. It is 100% cotton.