The Positive Psychology Toolkit is a science-based, online community platform offering more than 120 Positive Psychology exercises, activities, interventions, questionnaires, assessments and scales in easy-to-use PDF-format. Included in the members' area is a forum for questions and requests, which ensures that not only do you get access to the leading resources available but with you can also access a community of leading Positive Psychology experts for advice on implementation.
Giving you Access to High Quality Resources
More than 1000 practitioners are now working with this Toolkit in their coaching practice, teaching, therapy trajectories and corporate wellness programs. Included in the members' area is a forum for questions, requests, and recommendations which ensures that not only do you get access to the leading resources available but you will also gain access to a community of leading Positive Psychology experts.
We have spent thousands of hours and tens of thousands of dollars to purchase, and gain access to the industry leading highest quality positive psychology tools. We have crafted them into easy -to-use, PDF printable format with additional resources, readings and professional advice for application.
Same Product, New Price
We want to keep up this high-quality standard and continue to bring you the world's most comprehensive Positive Psychology Practitioner's Toolkit. This means working with the world's top researchers and practitioners in the field of positive psychology and coaching to collaborate on development and access to leading cutting edge tools in the field.
Why is the Toolkit right for you?
No matter your context, the toolkit has something valuable to offer you. You can use it for:
high-quality content for your own workshops, courses or training programs

coaching coachees, clients, students, team members or employees

doing exercises in group or classroom settings

leadership and management development trajectories

developing corporate or organizational wellness programs
What our members have to say:
We feel absolutely honoured by the positive feedback and support we have gotten from our users such as Ilona Boniwell, Ryan Niemiec and Emiliya Zhivotovskaya.
"A groundbreaking all-in-one practitioner resource, the positive psychology toolkit contains the decades of relevant research and practice. Armed with the exercises, interventions, assessment tools and science-based yet down to earth pieces of advice found in the toolkit, you will be well prepared to handle the issues thrown up by the real world. Nowadays, I recommend the toolkit to all my MAPP students and trainees in positive psychology coaching."
Ilona Boniwell, PhD | Founder of the European Network of Positive Psychology (ENPP)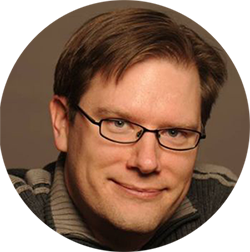 "This site is a tremendous resource for the growing array of positive psychology practitioners who are interested in applying the latest tools. In addition, the site is an outright goldmine for practitioners outside of the positive psychology field or brand new to it. Those who manage the site, Seph and Hugo, have taken on a monumental service, and are succeeding with it."
Ryan M. Niemiec, Psy.D. | Education Director of the VIA Institute on Character
"This toolkit is the best positive psychology resource out there! It's incredibly rich, structured, easy to use, and is going to save me hundreds of hours of work. I am beyond grateful that something like this has finally been created!"
Emiliya Zhivotovskaya | Speaker, CEO of the Flourishing Center
Last chance for This Great Offer
All good things must end and I must CLOSE membership now before the price will jump from $144/year to $290/year (after this Friday the 4th of November).
To get access to the toolkit, follow these 5 simple steps:
Purchase the toolkit, Yes I want this amazing resource

Set up your account and you are automatically logged in

Click on the 'Toolkit Database'

Find the tools you need by searching or sorting

Download them as PDF's and print, save or e-mail them!
P.S. We will never re-open this offer again at its current price and we literally can't make any exceptions after this Friday because we are switching to a new payment system. In other words, this is your final chance. Join us now and be part of something truly amazing.
Looking forward to seeing you in the members area,
Seph Fontane Pennock
and Team Positive Psychology Program
The post An Invitation for this Last Chance Offer: Get your Positive Psychology Toolkit now! appeared first on .