By integrating essential oils in your everyday life, you will be amazed at the multitude of uses these precious oils can have. Not only can they help with certain aspects of your health, but also with cooking and cleaning.They can offer a valuable and versatile natural alternative to products containing harsh chemicals.
Having to choose from hundreds of different oils can be quite a daunting process, and the descriptions are enough to confuse you even more.
So we've put together a handy list to help you choose some basic Essential oils that every household should be using:
Lemon Essential Oil (Citrus Limonum)
Once you know the many applications of lemon essential oil, you won't be able to go without it. It has been called the ultimate de-gunkifier, because nothing beats its cleaning power.
Add it to your dishwashing detergent, homemade soaps and spray cleaners for extra grease-cutting action.
Add a few drops of the oil with coarse salt and baking soda for an antibacterial scour for cutting boards. The lovely fresh, clean smell left behind is an added bonus.
Or rub a few drops into your hands as sanitizer after using a public bathroom.
Use it to disinfect a dish sponge between uses.
Freshen bathrooms with lemon oil in a diffuser.
More Details on Lemon Oil
Lavender essential oil (Lavandula Angustifolia)
Another versatile addition to your selection is lavender essential oil, which has gained a reputation as the calming essential oil. With its wonderfully soothing properties, it's one of the most well-known Essential Oils in aromatherapy.
So if you long for a peaceful and calm atmosphere at home, lavender essential oil is your secret weapon.
Spritz some diluted lavender oil onto your pillow for a good night's sleep or rub it into your temples and forehead for headache relief.
Lavender also takes the sting out of insect bites
Kills bacteria in fresh wounds while at the same time speeding up the healing process.
Keep clothes moths out of your cupboards by adding a few drops of the oil to sachets of dried lavender and tucking them in between your clothes.
More Details on Lavender Oil
Tea Tree Essential Oil (Melaleuca Alternifolia)
This is one to keep in your medicine cabinet, because there is almost no common ailment it won't help for.
Applied topically, tea tree essential oil helps with athlete's foot, warts, eczema, cold sores, acne and nail fungus.
A few drops added to unscented shampoo alleviates dandruff and psoriasis, while even head lice will disappear by using a stronger dosage of tea tree essential oil in the shampoo.
Likewise, fleas will literally fly when you treat your dog's basket and bedding with a few drops of undiluted oil.
The antibacterial and antifungal properties of tea tree essential oil are well-known. Make your own disinfectant by adding about a teaspoon of the oil to the water in a spray bottle. Spray on countertops and door handles to help kill germs. However, be sure to keep tea tree essential oil away from kids, because it should never be ingested.
More Details on Tea Tree Oil
Cinnamon Bark Essential Oil

While cinnamon spice has a rightful place on spice racks in millions of kitchens worldwide, the oil derived from cinnamon bark contains special compounds not present in the dried spice. This makes cinnamon bark essential oil a lot more potent. Whether as a tonic, flavouring agent, room freshener or mosquito repellent – you can't go wrong with cinnamon bark essential oil in your home.
One of the best properties of cinnamon bark essential oil is that it contains a high concentration of antioxidants. Therefore, it is very effective as a natural digestive aid and to fight infections. And if your sex life has come to a screeching halt due to a non-existent libido, cinnamon bark essential oil might be just the thing to get it going again.
More Details on Cinnamon Bark Oil
Eucalyptus Essential Oil (Eucalyptus Globulus)
If it's bad odors you want to get rid of, a few drops of eucalyptus essential oil does the trick every time.
Keep a bottle next to the toilet and add a few drops to the water after flushing. Your loo will permanently smell fresh.
Or drop some eucalyptus essential oil down foul smelling drains, or into the soapy water used to clean the trash can.
Eucalyptus essential oil also have antimicrobial properties, making them an essential ingredient of homemade cleaning recipes. For example, to clean stainless steel items like cutlery, dampen a cloth with a few drops of the oil and rub for a sparkling result.
Five drops of the oil mixed with tea tree oil in a spray bottle filled with water will also inhibit mould growth when sprayed onto bathroom tiles.
And who doesn't associate relief of chest congestion with the smell of eucalyptus?
More Details on Eucalyptus Oil
Frankincense Essential Oil (Boswellia Carterii)

The beneficial properties of frankincense essential oil have been known for centuries. An alabaster jar with frankincense oil was even found in Tutankhamun's tomb. Today it is still widely used to topically treat boils, insect bites, warts, acne, cysts and cuts and scrapes.
And when you feel a migraine coming on, rub a few drops into your temples together with lavender essential oil. The scent of frankincense is also great to alleviate stress and help with depression, insomnia and anxiety.

More Details on Frankincense Oil
Peppermint (Mentha Piperita)
Peppermint tea is a well-known cure for nausea or an upset stomach. Massaging your abdomen with a few drops of peppermint oil mixed with a carrier oil, is equally effective. Bronchial congestion and coughing fits will also be something of the past when using peppermint essential oil as chest rub in a carrier oil together with a few drops of eucalyptus and pine essential oils. Peppermint essential oil even helps to reduce fever when one or two drops are rubbed into the soles of the feet.
If you suffer from arachnophobia the best property of peppermint essential oil is probably that it deters spiders if you apply a few drops to your walls. This will also keep rodents away. Pests forming around mould are also kept at bay by spraying a mix of peppermint essential oil and water on the mouldy spot.
More Details on Peppermint Oil
WordPress maintenance mode
Recent Posts
The Top 7 Essential Oils every household Should be Using

Health Benefits of Helichrysum Essential Oil

Benefits and Uses of Lavender Essential Oil

LemonGrass Essential Oil: Benefits and Uses

Eucalyptus Essential Oil – Why you can't do without it

Peppermint Essential Oil, Benefits, Uses and More

The Highly Resourceful Frankincense Essential Oil

Using Your Outdated Essential Oils

The 10 Must Have Essential Oils

Top 5 Essential Oils

Essential Oils for Headaches

Essential Oils for Inflammation

Best Smelling Oils

Essential Oils for Hemorrhoids

Essential Oils for Skin

Essential Oils for Depression

Essential Oils for Varicose Veins

Essential Oils for Dogs

Essential Oils for Shingles

Aromatherapy during Pregnancy and Giving Birth

Essential Oils to Combat Negativity

What are Infused Oils?

Essential Oils for Weight Loss

Combat Fungal Infection with Essential Oils
My eBooks
Sponsored Content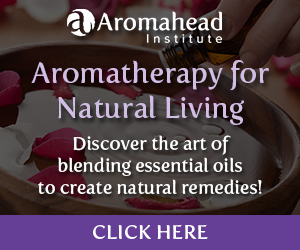 Follow this blog