Okay so your faced with finding yourself with a bottle or two of Essential Oils that is past its shelf life but you hate to just throw it away. We have all been faced with this kind of situation but the good thing is, there are several uses for those outdated essential oils.
Even when their purity is compromised and the ability to use these oils in the manner in which you had attempted is no longer viable your oils never become rancid, they simply lose their values in their entirety but they are still valuable in a wide range of aspects and still very effective.
Listed below are a few of the ways you can utilize those oils without fear and without waste.
A few drops in a bucket of water can assist you in cleaning. The germicidal properties may not be as potent or consistent as they once were but they will still aide in cleaning with varied degrees.
Place a few drops of the oil of your choice on the inside of your toilet paper roll. Each time it is used a small burst of aroma will be pleasing to the occupant.
Place an old bottle in the console in your car. You can open it along the way or place a few drops on an old cloth, cotton ball or even a napkin or unwanted receipt in the car. Put the moistened material on or near your AC or heat vent to enjoy a fresh rejuvenating aroma.
Add a few drops of an essential oil on a piece of cloth and put it in your dresser drawer, clothes closet or linen closets for a blast of freshness.
Pour a few drops down your drains followed by warm water to refresh those tub and sink drains.
Take a few drops of olive oil mixed with your lemon essential oil and you have an amazing homemade dusting product. The lemon oil smells amazing while the olive oil helps with the shine.
Use a few drops of your essential oil in your garbage disposal for a cleaner fresher smell.
Use a few drops of your aged essential oil in the bottom of your trash cans to help eliminate odors and kill germs
Place some essential oil on a cloth or old sock and put through the dryer, allowing it to heat up and rub along the sides to clean, disinfect and refresh your dryer
Adding a couple of tablespoons of oil and running a hot cycle through your washing machine will help eliminate odors and help in cleaning your washing machine. They have many products out on the market but why spend the money when you already have out dated essential oil and it can provide you with the same benefits.
Try mixing your essential oil with water and using it in your diffuser.
Rid yourself of those pesky flies and mosquitoes. Take a small lid from a jar and add:
100-150 drops of essential oil
2-3 Tab Witch Hazel or Vodka
2-3 Tab Vegetable Oil
A Small cloth or sponge.
The most common types of oils for this would be Citronella, Lavender, Eucalyptus and Peppermint. Mix the solution together and soak a small cloth or sponge in the solution, leave the cloth or sponge in the lid and the aroma that is diffused will repel those pesky summertime flies.
Pour several drops into the toilet and let it sit in the toilet. Or Flush several drops down the toilet to freshen your bathroom.
Place essential oil onto a cotton ball or balls and place them into your vacuum bag to diffuse a fresh aroma while you are cleaning.
Putting some of your favorite essential oils into your bath or shower will provide you with a calming relaxing retreat from the stresses of the world.
Put your favorite aroma into some Epsom salt, seal the container and make your own incredible bath salt.
Scrubbing your concrete patios or garage floors with your essential oils will help detour those pesky critters and a clean fresh aroma to the area.
Putting some essential oil on a cloth and lightly rubbing your storm doors or door frames (testing your paint first in a small area), helps to keep flying insects from hanging around where they aren't wanted.
Adding a drop or two into your kitty's litter box will help with removing odors.
Give your pet a gift of love. Check with your veterinarians prior to use, but many people use a few drops while bathing their pets to help eliminate any odors as well as giving your pet that well deserved spa treatment without spending a penny more than your time.
Still using a diaper pail or clothes hamper? A few drops of essential oil in the bottom can help reduce any orders including that musty odor that comes from damp clothing.
Doing a little DIY project and your suddenly stuck. Frustrated that that stupid screw just won't budge or that bolt will not turn? Well, try a drop or two of your "out dated" essential oil and you just might be surprised and how quickly your back on track with your project.
If your artsy and crafty at heart, your essential oils would be a great way to scent your candles. Although some of the oils are flammable, with a little research, you can find many websites that will explain to you how you can use your oils to make amazing candles that will tantalize your senses.
The word "waste" and essential oils do not go together. There is never a reason to have to sacrifice your oils. There is always another use for the essential oils you have on hand. The only limitations on using these oils is your own personal creativity.
WordPress maintenance mode
Recent Posts
Health Benefits of Helichrysum Essential Oil

Benefits and Uses of Lavender Essential Oil

LemonGrass Essential Oil: Benefits and Uses

Eucalyptus Essential Oil – Why you can't do without it

Peppermint Essential Oil, Benefits, Uses and More

The Highly Resourceful Frankincense Essential Oil

Using Your Outdated Essential Oils

The 10 Must Have Essential Oils

Top 5 Essential Oils

Essential Oils for Headaches

Essential Oils for Inflammation

Best Smelling Oils

Essential Oils for Hemorrhoids

Essential Oils for Skin

Essential Oils for Depression

Essential Oils for Varicose Veins

Essential Oils for Dogs

Essential Oils for Shingles

Aromatherapy during Pregnancy and Giving Birth

Essential Oils to Combat Negativity

What are Infused Oils?

Essential Oils for Weight Loss

Combat Fungal Infection with Essential Oils
My eBooks
Sponsored Content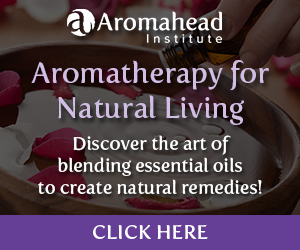 Follow this blog