Latin Name: Boswellia carteri
Aroma: fresh, green with warm and balsamic undertone.
Physical Appearance: Pale yellow
Overall Summary: Frankincense Essential Oil is obtained from Boswellia carteri, a plant that is native to North Africa, India and Europe. It comes from tree sap; therefore, it is significantly thick. The main component of this essential oil is incensole acetate, a constituent element that is highly effective in alleviating anxiety. Frankincense aromatic oil has an irresistible fresh, green with warm and balsamic aroma and pale yellow in color. This natural oil is considered as a base note in aromatherapy.
Primary Benefits
You can use the oil for its antiseptic, antioxidant, anti-inflammatory and analgesic properties.
The oil is highly resourceful as a digestive, sedative, tonic, diuretic and anti-fungal.
Emotional Benefits
Provides an uplifting effects
Promotes a deep sense of calmness when used in aromatherapy.
Complimentary Oils
Frankincense essential oil blends well with the following essential oils: bergamot; black pepper; chamomile; cinnamon; clary sage; cypress; geranium; German chamomile; and ginger. Other complimentary oils include: grapefruit; jasmine; lavender; lemon; orange; patchouli; Roman chamomile; sandalwood; ylang-Ylang; and rosemary.
How to Use This Essential Oil
Precautions
Frankincense oil is basically considered safe. This natural oil can potentially cause skin irritation if applied undiluted. Its uses and benefits have been acknowledged for many years. Historically, this aromatic oil has been used for incense, skin care and stomach ailments.
Use in Adults
Frankincense oil for skin needs to be blended in equal proportions with carrier oil before applied topically. The oil should be also diluted in equal amount with carrier oil before diffusion. The oil is suitable for use as dietary supplement.
Use in Children/ Babies
You are strongly urged not to use this natural oil through a massage, due to the delicate nature of the skin of children and babies. The dilution of the frankincense oil with carrier oils needs to be heavy. Heavy dilution is a necessary precaution to take because of possible sensitization through skin or aroma effects. Direct inhalation of this natural oil for children is strictly not recommended, due to possible toxicity.
Use in Pregnancy
The burnt incense along with the scent of the oil presents no apparent threat. However, the spasmolytic effect on the uterus suggests that one has to take great care when using the oil during pregnancy.
Frankincense Essential Oil Uses
Boosts immune system and fights infection and alleviates nervous tension, stress, pneumonia, sore throat and coughs.
Highly resourceful for skin care, including alleviating burns, cuts, rashes and sores.
This oil stimulates part of the brain that is connected with emotions; therefore, it is beneficial when you wish to achieve calmness and serenity.
The oil is resourceful for relieving anxiety and reducing blood pressure because of its sedative properties.
It has desirable results in treating stomach aches, eliminating gas and improving digestion and it acts as a diuretic and helps lose water weight.
The antiseptic, anti-infection and anti-inflammatory properties make it resourceful and versatile frankincense for skin.
Frankincense Oil Recipes
Blend your choice of essential oils in an appropriate air-tight container, choosing from different blends. Make sure that you follow the instructions for the specific recipes carefully, especially when dealing with the number of drops.
Yoga Massage Oil Recipe
This recipe requires you to have the following ingredients:
Eight drops of frankincense oil
Five drops of Australian sandalwood essential oil
Two drops of myrrh essential oil
Two drops of citrus essential oil
Seven drops of cedarwood Atlas essential oil
Four tablespoons of jojoba oil or sweet almond oil
Preparation:
Mix all the ingredients in a dark-colored glass bottle and mix properly. The lid should be air-tight.
The grounding as well as balancing oils in this recipe blend does help you improve your concentration during yoga, and it also helps with achieving relaxation and tranquility.
Frankincense Facial Cream Recipe
This recipe requires you to have the following ingredients:
Three drops of frankincense aromatic oil
1/8 cup of two teaspoons of Apricot kernel oil
1/8 cup of two teaspoons of cold pressed jojoba
One drop of lemon essential oil
1/8 cup of anhydrous lanolin
One teaspoon of white beeswax
1/8 cup of distilled water
One teaspoon of aloe Vera gel
Preparation:
Mix the oil with aloe Vera and set aside. Moderately melt lanolin and beeswax, then mix them in distilled water and blend well. Add the blend into an air tight jar and allow the mixture to cool. This is the best frankincense essential oil recipe you can come up with.
WordPress maintenance mode
Recent Posts
Health Benefits of Helichrysum Essential Oil

Benefits and Uses of Lavender Essential Oil

LemonGrass Essential Oil: Benefits and Uses

Eucalyptus Essential Oil – Why you can't do without it

Peppermint Essential Oil, Benefits, Uses and More

The Highly Resourceful Frankincense Essential Oil

Using Your Outdated Essential Oils

The 10 Must Have Essential Oils

Top 5 Essential Oils

Essential Oils for Headaches

Essential Oils for Inflammation

Best Smelling Oils

Essential Oils for Hemorrhoids

Essential Oils for Skin

Essential Oils for Depression

Essential Oils for Varicose Veins

Essential Oils for Dogs

Essential Oils for Shingles

Aromatherapy during Pregnancy and Giving Birth

Essential Oils to Combat Negativity

What are Infused Oils?

Essential Oils for Weight Loss

Combat Fungal Infection with Essential Oils
My eBooks
Sponsored Content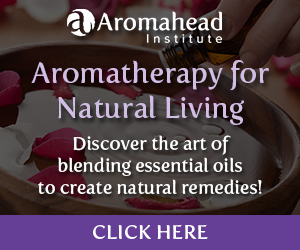 Follow this blog