Latin Name: Cymbopogon citratus
Aroma: strong lemony
Physical Appearance: pale yellow – vivid yellow
Overall Summary: Lemongrass Essential Oil is obtained from Cymbopogon citratus. The oil is extracted by steam distillation of the leaves. The oil is pale yellow to vivid yellow with a strong lemony aroma, due to the high citral content. It has a thin consistency and it is considered a top note when used in aromatherapy blends. It will remain stable for a long duration as long as it is stored accordingly.
The major components of this Essential oil are: citral (which is the major one), geraniol, methyl heptenone, myrcene, dispentene and nerol. This essential oil is fungicidal and possibly anti-carcinogenic. The high citral content does advocate that lemongrass oil has anti-inflammatory, anti-fungal and sedative properties. Research suggests that the oil can cause sensitization or dermal irritation in predisposed people, thus it should be used with care.
Primary Benefits
Offers tonic, anti-inflammatory, sedative, digestive and astringent benefits.
Its antiviral, antiseptic, antioxidant, antibacterial and antifungal properties help to alleviate a good number of conditions.
Emotional Benefits
Clear away and release feelings and emotional blockages.
Clear away negativity.
Release thoughts and emotions that interfere with the ability to love.
Complimentary Oils
The most recommended complimentary oils include: geranium essential oil; ylang-ylang essential oil; coriander essential oil; clary sage essential oil; orange essential oil; and rosemary essential oil. Other oils include: wintergreen essential oil; vetiver essential oil; thyme essential oil and Lavender essential oil to mention a few.
How to Use This Essential Oil
Precautions
Use in Adults:

Lemongrass essential oil is best avoided for topical application/ skin application when neat since there are no benefits for its use when neat because of the sensitizing effect. You can best experience lemongrass oil benefits if you dilute this essential oil with carrier oil or you can use as a citrusy perfume, which has stimulant effect on the human brain and should not be harmful if used sparingly.
Use in Children/ Babies:

The sensitization and dermal irritation effects of this oil make it inadvisable for application on the delicate and immature skin of babies and young children. Instillation of lemongrass oil near the baby's nose is not recommended and it is considered inadvisable. Generally, lemongrass oil is not recommended for children.
Use in Pregnancy:

Because of possible sensitization, Lemongrass oil is not recommended for use during pregnancy. In addition, this oil has the following effect during pregnancy: the estrogenic potential of citral; reduction and eventual cessation of spasms. The oil is not recommended for massage during pregnancy and nursing. The use of the aroma itself should not be hazardous if used in moderation.
Lemongrass Essential Oil Uses
Used in healing of ligament and tendon injuries, promotes lymphatic flow, dilates blood vessels to promote healing and improve circulation
Used in meditation to clear the mind and Jetlag and alleviation of mental stress.
It can help relieve muscle aches and alleviates flatulence and indigestion
Helps keep ticks and fleas away from pets and repels insects and aids sedation
Used as a flavor in most types of foods, such as alcoholic and non-alcoholic drinks.
As a skin toner, lemongrass oil can be used to treat dull, slack or oily skin.
Lemongrass for Skin Scrub Recipe
To prepare this recipe, you will need the following ingredients:
Five drops of lemongrass oil
10 ml of ground ginger
125 ml of almond oil
125 ml of coconut oil
500 ml of white sugar
Preparation: Add the 125 ml of coconut oil, 125 ml of almond oil and the 5 drops of lemongrass oil into a container and mix well. Then add the sugar and ground ginger and stir to form the final mixture. Use the mixture to scrub your skin.
Lemongrass Fruity Perfume Recipe
To prepare this recipe, you will need the following ingredients:
Five drops of lemongrass oil
Five drops of blackcurrant bud absolute
One tablespoon of jojoba oil
Four drops of benzoin resin oil
Four drops of vanilla absolute
Six drops of litsea cubeba oil
Four drops of tangerine essential oil
Four drops of benzoin resin oil
Two drops of bergamot essential oil
Two drops of Roman chamomile essential oil.
Preparation and Usage: Blend the Essential Oils in a small bottle and allow staying for a number of days. Then dilute with one tablespoon of jojoba oil in a decorative bottle and apply to pulse points as needed. You should always remember that lemongrass essential oil may cause skin irritation if applied undiluted.
WordPress maintenance mode
Recent Posts
Health Benefits of Helichrysum Essential Oil

Benefits and Uses of Lavender Essential Oil

LemonGrass Essential Oil: Benefits and Uses

Eucalyptus Essential Oil – Why you can't do without it

Peppermint Essential Oil, Benefits, Uses and More

The Highly Resourceful Frankincense Essential Oil

Using Your Outdated Essential Oils

The 10 Must Have Essential Oils

Top 5 Essential Oils

Essential Oils for Headaches

Essential Oils for Inflammation

Best Smelling Oils

Essential Oils for Hemorrhoids

Essential Oils for Skin

Essential Oils for Depression

Essential Oils for Varicose Veins

Essential Oils for Dogs

Essential Oils for Shingles

Aromatherapy during Pregnancy and Giving Birth

Essential Oils to Combat Negativity

What are Infused Oils?

Essential Oils for Weight Loss

Combat Fungal Infection with Essential Oils
My eBooks
Sponsored Content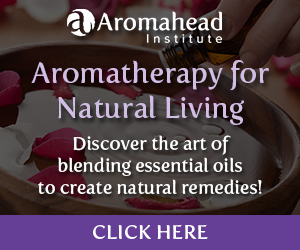 Follow this blog