Latin Name: Helichrysum angustifolia
Aroma: Sharp, herbaceous, fresh, earthy aroma
Physical Appearance: Light yellow
Overall Summary: Helichrysum Essential Oil is light yellow in color and it is considered a base when used in aromatherapy blends. This is a unique example of an essential oil that is highly resourceful in dilution.
The oil is obtained from the flowers of the plant by steam distillation. Helichrysum oil's therapeutic properties include: stimulant, antibacterial, hepatic, analgesic, anti-inflammatory, febrifuge, antimicrobial, and expectorant, antioxidant, diuretic, antispasmodic and astringent. This natural oil impresses with its thrilling and high efficacy.
Primary Benefits
Skin regenerating properties
Expectorant properties for alleviating colds, coughs, flu and bronchitis.
Analgesic properties of managing muscle aches, rheumatism and arthritis.
Emotional Benefits
Helichrysum aroma oil is highly resourceful when used in aromatherapy for meditation, because it helps to get rid of emotional blocks and promote perseverance. This is the most recommended essential oil for anyone who is experiencing mental stress and anxiety.
Complimentary Oils
Helichrysum oil blends well with the following natural oils: lavender essential oil, German chamomile essential oil, lemon tea tree essential oil, palmarosa essential oil, and cedarwood essential oil. Other Essential Oils that can be used along with helichrysum oil are: ylang-ylang essential oil, rose essential oil, sandalwood essential oil.
How to Use Helichrysum Oil
Precautions Do not use helichrysum aroma oil neat for more than two months, since its
usage may lead to sensitization. The oil should be diluted in equal parts with carrier oil or used neat. It is suitable for direct inhalation, topical application and diffusion. However, it should be diluted if it is to be used internally.
If you are suffering from a minor injury of any kind, you can directly apply helichrysum oil to the affected area, but make sure the application is gentle. Although most people can effectively use helichrysum without side effects; those with sensitive skin are urged to dilute it with an equal amount of carrier oil before topical application.
Use in Adults
Use in Children/Babies
Use in Pregnancy
Helichrysum Essential Oil Uses
Expedites the healing of minor wounds and burns and bruises
Soothes pain from strains and sprains; and alleviates muscle aches and pains.
Effective in soothing dry skin and sunburns and gets rid of scars and stretch marks.
Stops minor bleeding (dropping a few drops of the oil onto a bleeding wound sanitizes the wound and speeds up its closure), alleviates tension.
Calms nerves, reduces fevers and soothes coughs.
This essential oil is an excellent remedy for cold and flu symptoms.
Helichrysum Essential Oil Recipes
Helichrysum Body Cream Enriched with Carrot Seed Recipe
This recipe requires you to have the following ingredients:
25 drops of helichrysum aromatic oil
45 drops of carrot seed essential oil
1 tsp. of vitamin E oil
1 tbsp. of emulsifying wax
2 tsps. Of stearic acid
1 tbsp. of shea butter
1 tbsp. of pomegranate seed oil
1 tbsp. of olive oil
1½ tsps. of vegetable glycerin
½ cup of rose floral water
Preparation:
Mix the rose floral water and vegetable glycerin in a saucepan with a few inches of simmering water.
Mix olive oil, shea butter, emulsifying wax, stearic acid and pomegranate seed oil in a saucepan containing simmering water.
Heat the mixtures separately to 160°F and remove from heat.
Combine the two mixtures and stir. Then add the floral water and glycerin and continue stirring.
Go ahead and add essential oils and vitamin E and stir.
Transfer the mixture into a sanitized glass jar and store in the refrigerator for at least fifteen days before applying.
This is the best helichrysum oil body cream that you can prepare. This body cream will not only rejuvenate the body, but also transform dry patched skin into radiant supple skin. Whenever you apply this unique body cream, make sure that you do the application gently. In addition, do a patch test if you have sensitive skin to avoid any problems.
Helichrysum Sunscreen Recipe
To come up with helichrysum sunscreen recipe, you need the following ingredients:
10 drops of helichrysum oil
8 drops of myrrh essential oil
10 drops of lavender essential oil
12 drops of Roman chamomile essential oil
4 ounces of coconut oil.
Preparation: Pour coconut oil into a small glass or ceramic bowl.
Add helichrysum essential oil, Roman chamomile essential oil, lavender essential oil, and myrrh essential to the coconut oil and stir to mix.
Pour the blend into an air-tight dark-colored glass bottle and store the bottle in the refrigerator. Use the blend carefully on exposed skin before going outdoors. Carry out the treatment after every two hours to experience maximum therapeutic benefits.
WordPress maintenance mode
Recent Posts
Health Benefits of Helichrysum Essential Oil

Benefits and Uses of Lavender Essential Oil

LemonGrass Essential Oil: Benefits and Uses

Eucalyptus Essential Oil – Why you can't do without it

Peppermint Essential Oil, Benefits, Uses and More

The Highly Resourceful Frankincense Essential Oil

Using Your Outdated Essential Oils

The 10 Must Have Essential Oils

Top 5 Essential Oils

Essential Oils for Headaches

Essential Oils for Inflammation

Best Smelling Oils

Essential Oils for Hemorrhoids

Essential Oils for Skin

Essential Oils for Depression

Essential Oils for Varicose Veins

Essential Oils for Dogs

Essential Oils for Shingles

Aromatherapy during Pregnancy and Giving Birth

Essential Oils to Combat Negativity

What are Infused Oils?

Essential Oils for Weight Loss

Combat Fungal Infection with Essential Oils
My eBooks
Sponsored Content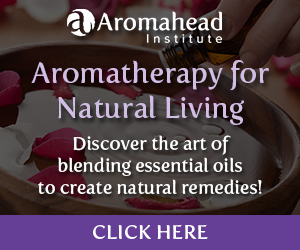 Follow this blog