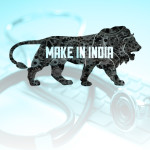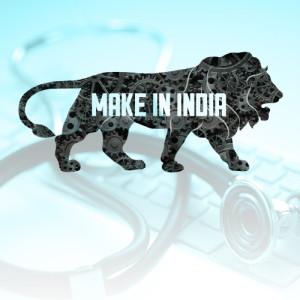 'Make in India'
At a high-level meeting at the Prime Minister's Office (PMO), industry representatives from AIMED – Association of Medical Device Industry, Confederation of Indian Industry (CII) and the Federation of Indian Chambers of Commerce and Industry (FICCI) shared their common visions and thoughts on 'Medical Devices Regulatory Framework' along with the officials from Ministry of Health & Family Welfare (MOH&FW) to the PMO Secretariat, based on the following key principles:
Best international practice – Confidence in medical devices available in India whether manufactured in India or imported.
Ease of doing business
Patient safety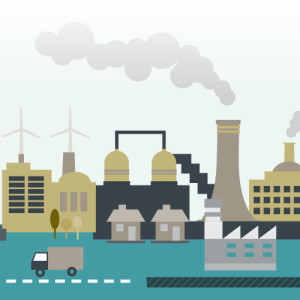 What will change for medical device manufacturers?
A separate 'Medical Devices Regulatory Framework' will usher in change, which will hopefully be for the better. As such, there has been a long outstanding demand from AIMED for a separate rule book and separate law to regulate medical devices. The changes are being done in three to four phases.
Step 1 – Schedule MIII under the Drugs and Cosmetics (D&C) Act that provided regulations for infrastructure and equipment requirements for three types of medical devices was inadequate to regulate the 15 medical devices notified as drugs. As the above Schedule did not have the provision of quality management system (QMS) or good manufacturing practices (GMP), the regulators used to arbitrarily apply Schedule MIII from pharmaceuticals to medical devices, which was inappropriate, incomplete and incorrect, leading to harassment. Now on the request of AIMED, Schedule MIII has been amended and notified on June 29 with the provision of QMS requirements and these are aligned to ISO / IS 13485 Standard.
Step 2 – In addition to the Schedule MIII revision, the balance rules are being drafted to meet specific needs ofthe medical devices (andinvitrodiagnosticdevice(IVD)) sector but under the current D&C Act, as the Government decided not to amend the existing Act as was being proposed by the MOH&FW by adding a chapter specific to medical devices. Hopefully, this will meet our requests of delegation of QMS inspections to third-party certification bodies. Additional medical devices may be regulated on getting the specific notification. These draft rules have been discussed with the key stakeholders, and these have now been posted on the MOH&FW website in a week's time to gather public comments.
Step 3 – A separate Medical Devices Bill 2016 is under drafting too by the MOH&FW and will be on the lines of earlier proposed amendment to D&C Act, but hopefully would be better drafted with wider consultation. This is targeted to be issued for public comments by September and tabled to the Parliament by the winter session.
Step 4 – The current rules are being drafted keeping in mind the regulatory framework being proposed in the new revised Bill, so that they would need minimal tweaking or change once the Act is done. The main impact of the Bill when enacted would be that all devices would get regulated at one go within a definite transition period instead of item by item notifications that lead to confusion of terminology and applicability.
What should manufacturers plan to do differently?
Manufacturers should aim to be voluntarily self-compliantto the Indian Certification for Medical Devices (ICMED) voluntary certification or CE certification. This will ensure they have to do minimal changes to documentation and processes to be compliant to these rules.

Medical Device Reforms in Regulations – Key Takeaways
Schedule MIII amended & notified on June 29 to include the provision of QMS requirements & aligned to ISO / IS 13485 Standard
Drafting of balance rules is under process to meet specific needs of medical devices.
Drafting of a separate Medical Devices Bill 2016 is under process
Has recommended delegation of QMS inspections to third-party certification bodies.
Has recommended manufacturers to be voluntarily self-compliant to ICMED or CE certifications
Need to tweaked to meet the challenges of patient safety and ease of doing business to enable Make in India
What are the proposed legislations? Any comments?
The forthcoming Bill will cover the legislation part of regulations for which the Government needs backing of Parliament. In case of rules, the Government of India can amend rules without pre-approval from Parliament. The major strategic elements are common in rules under drafting, e.g. it permitted Government of India to have powers to define rules to regulate through third-party certification bodies and consider a four-tiered risk-based proportionate regulatory control.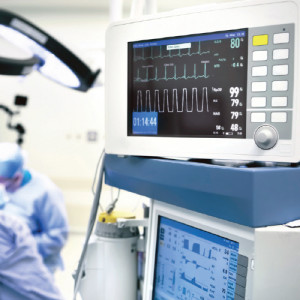 In essence, we welcome this separate set of rules as this has been a long outstanding request. However, there are some challenges, as these rules need to be tweaked to enable the dual needs of patient safety and ease of doing business to enable Make in India.
In terms of key elements, they are getting aligned to regulations of some or all the major economies.
In terms of who will regulate, we had proposed the Government of India through third-party certification bodies as done in the European Union (EU). However, we found that the Government of India is willing to consider this only for Class A & Class B Devices. The Government still wishes to use medical officers for inspection of Class C and D Devices and possibly B too. We need to negotiate with the Government of India to consider voluntary thirdparty certification for QMS-compliant high-risk devices as well.
Will there be risk proportionate regulations and controls?
Yes, a four-tiered structure is proposed.
Who will regulate the Indian national medical devices regulator?
We have recommended that the currently proposed rules propose a Central Regulatory Authority to regulate the manufacturers and importers, as well as delegates the Regulation of Trading Company to the State Licensing Authority. This has to be seen in terms of challenges provided in the current law whereby the state is the licensing authority, but does not have the skill set, manpower and competency to regulate this case andcomplexfieldwithouthandholding by Government of India. The National Regulatory Authority and the National Accreditation Board of Certifying Bodies (NABCB) will jointly supervise the certifying bodies and their auditors.
Third-Party Certification Bodies for Regulation
The GOI is willing to consider this only for Class A devices
The GOI still wishes to use medical officers for inspection of Class C & D Devices, and possibly B too
The Industry wants to negotiate with the GOI to consider voluntary third-party certification for highrisk devices as well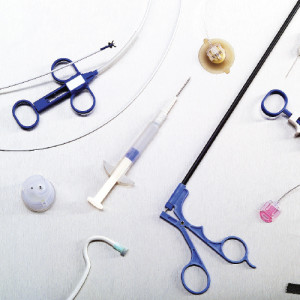 What else was discussed at the meeting?
AIMED, CII and FICCI made a joint pitch for making India one of the top 5 manufacturing hubs in the world by implementing the following actions:
Department for Medical Devices or renaming the Department of Pharmaceutical as Department of Pharmaceutical and Medical Devices
Creation of a special purpose vehicle (SPV) for a coordinated approach for facilitating Make in India of medical devices
Incentives to attract overseas and domestic investors to build factories for not only importing substitution but for also targeting the global market and what it would take to compete with Ireland, China, Malaysia and Costa Rica as manufacturing destination and hub.
Overall, we were enthused by the importance being given to medical devices sector and the fact that it's a national agenda now. We hope that the Government of India releases a comprehensive medical devices policy to realise not only the potential of import substitution of 23,000 crores, but also to unleash the huge export potential in the global market.