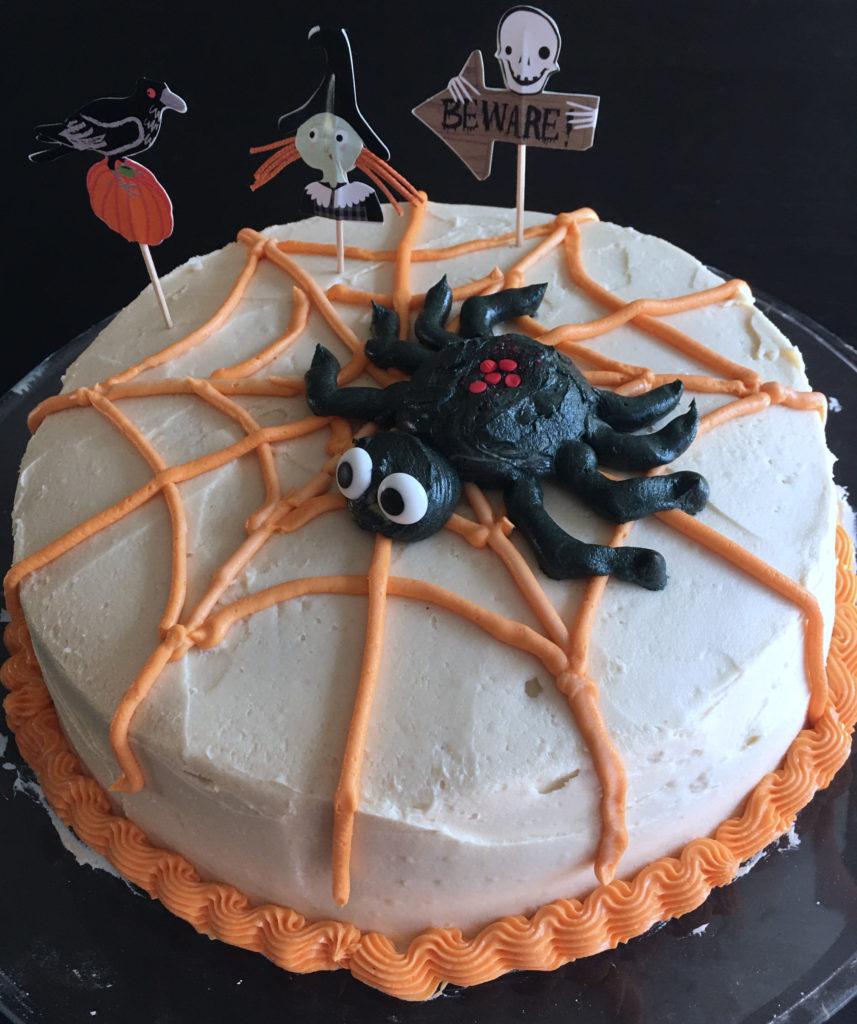 My 14 year-old daughter loves to make and decorate cakes. She made this cute spider Cake for Halloween. This was the first time that I gave her absolutely no help in the making or frosting of a cake. (I somehow got stuck cleaning up though!) I'm sharing this here in case you are looking for a festive, not-too-difficult Halloween cake design. It also happens to be gluten-free and dairy-free.
How she did it:
She used one package Pamela's Vanilla Cake Mix to make two 9-inch layers (you could do 8-inch layers instead)
She doubled the recipe of vanilla frosting. She actually used a mix that is no longer on the market, but there are other frosting mixes you can buy or you can make the vanilla frosting from scratch (it's easy — check the internet). To make it dairy-free, you can use dairy-free butter (like Earth Balance) or shortening (like Spectrum Organic Shortening).

note: she had frosting left over but felt that one batch of frosting wouldn't be enough

She frosted in between the layers and covered the cake, and then used the extra frosting to make the orange web and the black spider using a piping bag and tips. The googly eyes were purchased at a cake decorating store. She noted that she added the red sprinkles because it is a black widow.
Happy Halloween!