In January of 2020, I attended the Fancy Food Show in San Francisco, where food brands showcase their products to grocery buyers, distributors and press. I am press.

In case you are wondering what qualifies a food as "fancy" — well, I wonder the same thing! Is dairy-free cheese fancy? Maybe, since you probably have to pay more for it! Actually, the answer comes from history: in the early 1950s, a group of fine food manufacturers, importers and distributors created a trade association and held their first trade show in 1954 in New York. Back then, the foods were considered fancy, and the name has stuck. But I digress…
On this trip, I was on the lookout for great dairy-free alternatives. What I found was a trend of using oats as the base for cheeses, milks and ice creams. Long gone are the days of finding only rice Milk dairy alternatives (blech!) Here are some satisfying oat-based products that are out now or coming out in 2020.
CHEESE
Miyoko's
The new vegan options from Miyoko's are nut-free, not cashew-based as their first line of products was. Rather, they are made with Oat Milk, coconut oil, several different beans and some other ingredients. They actually taste amazing and if you are missing cheese, I would highly recommend these dairy-free alternatives! They will be available in blocks, shreds and thick slices. They are gluten-free and soy-free too.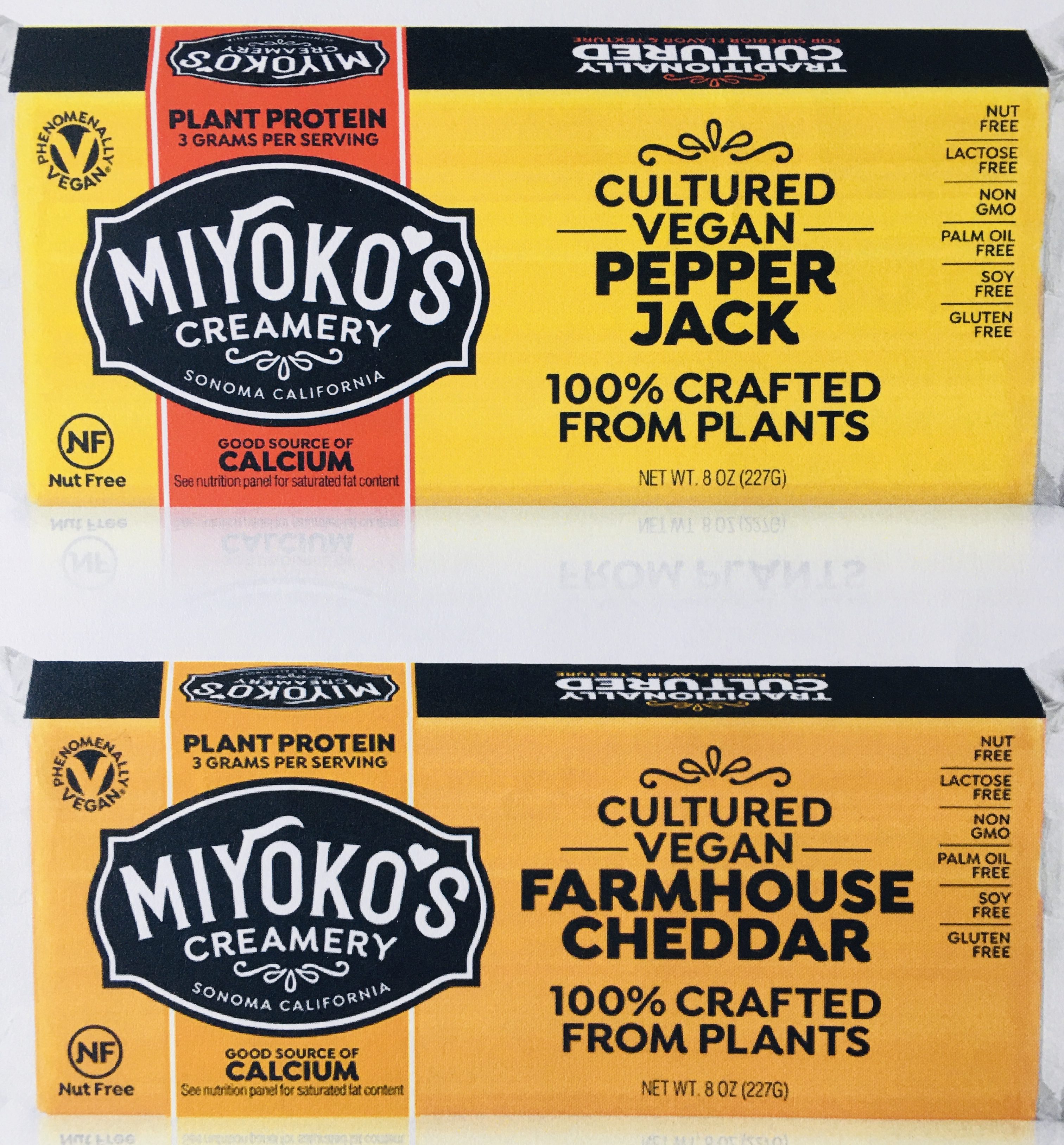 OATZARELLA
New company Rucksack Foods has introduced an oat milk cheese alternative that is free of the top 8 allergens and gluten, and contains very few ingredients compared to other dairy-free cheese alternatives. The only oil they use is organic extra virgin olive oil. I tried both the Original and Italian Herb flavors of the cheese wheels — I preferred the texture of the Original but I did enjoy the taste of the Herb also (it just seemed a little more grainy). Will also be available in shreds.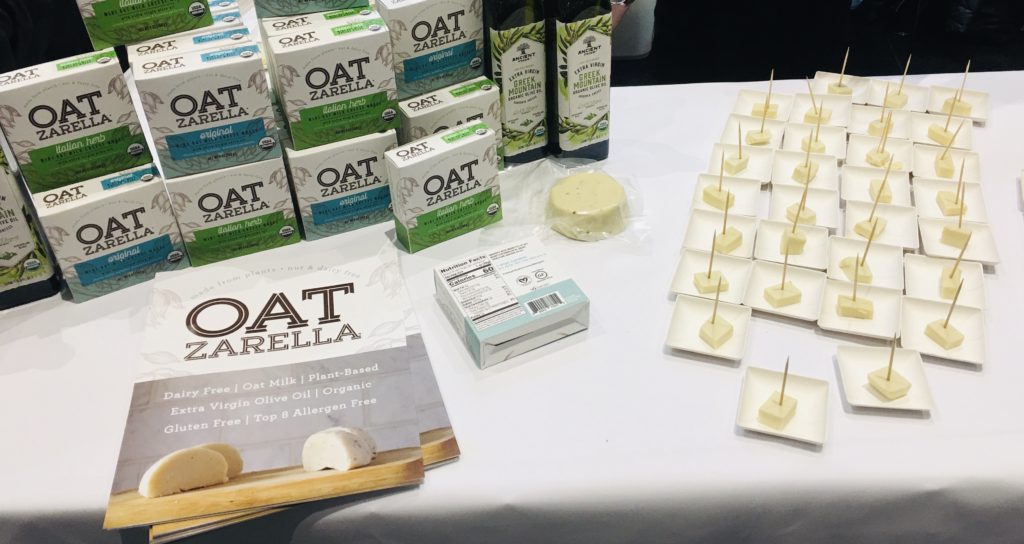 MILK & CREAMER
Oatly
Made with certified gluten-free oats (in the U.S. — they also make products in other countries), Oatly's oat milks come in full-fat, low-fat and even "foamable" barista version.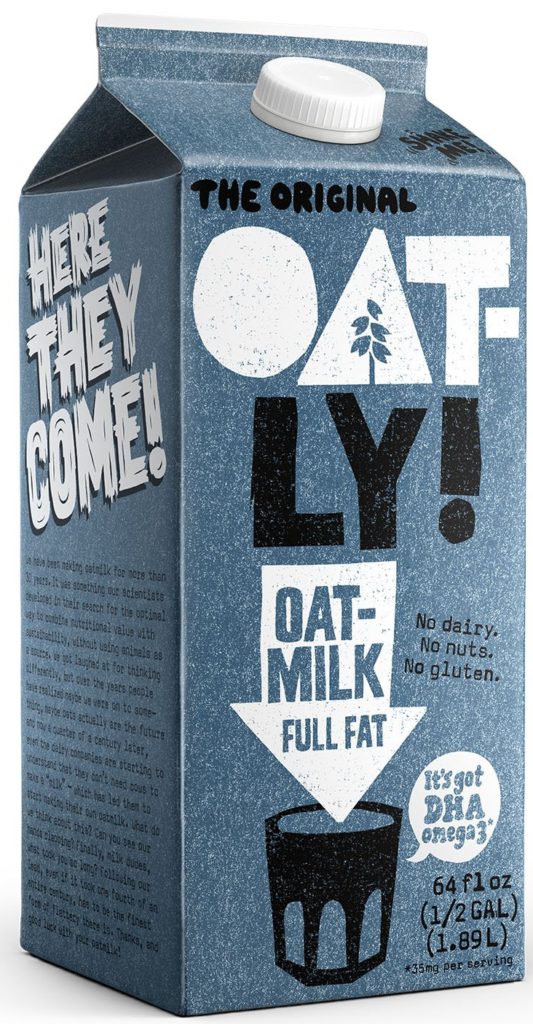 Califia Farms
I really enjoy the flavor of this oat milk from Califia Farms. My husband likes the Barista version in his coffee. Some reviewers claim that this one does not froth as well as Oatly's.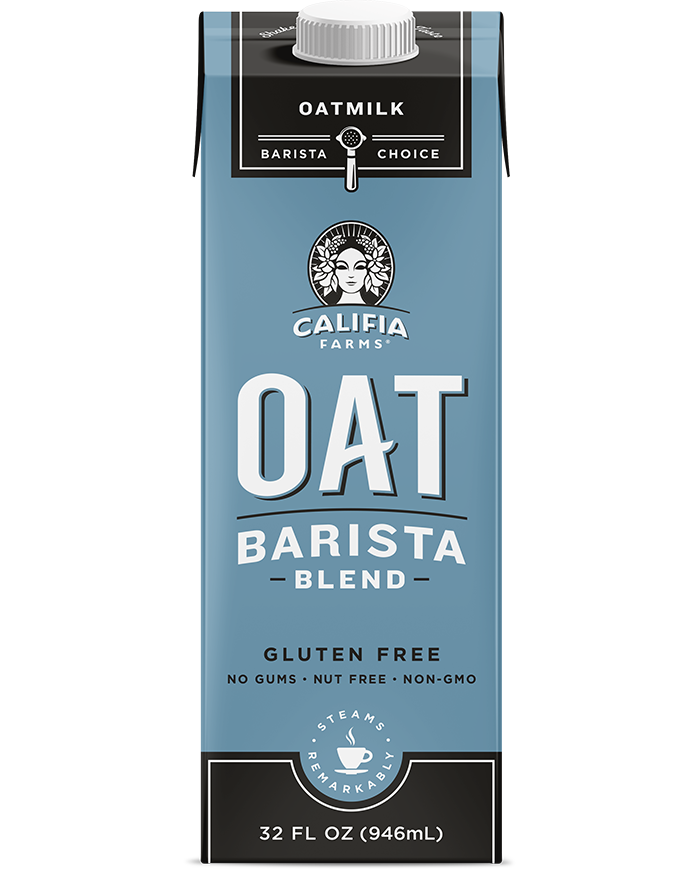 So Delicious
With three flavors of oat-based creamers, So Delicious adds to their huge line of dairy-free products. Choose from Creamy Original, Creamy Vanilla and Snickerdoodle.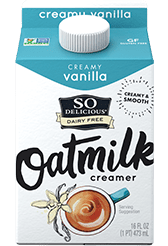 YOGURT
Now more yogurts to choose from! There are too many to taste — you will have to be the judge and let me know which ones you like.
So Delicious Oat Milk Yogurt comes in some unique pie-influenced flavors, like Strawberry Rhubarb.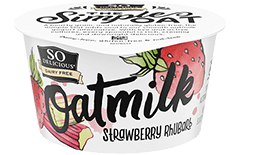 Nancy's also has oat milk yogurt.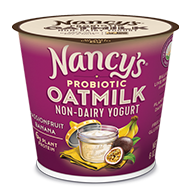 And so does Silk.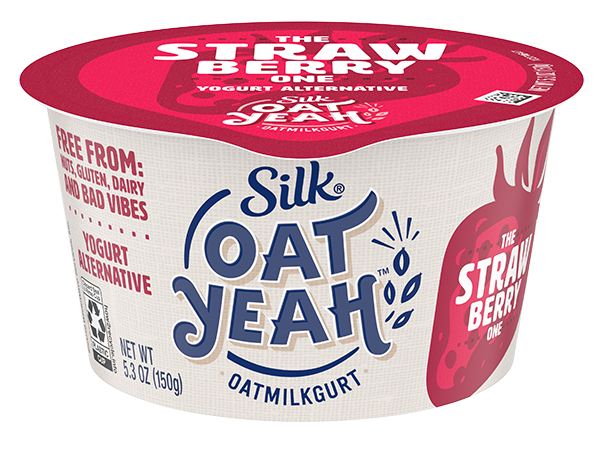 ICE CREAM ("Frozen Dessert")
Oatly
Oat-milk-based ice cream from Oatly has a nice, creamy texture and subtle oat flavor. If you don't like the taste of oats, go for one of the stronger flavors, like Chocolate, Strawberry, Coffee or Mint Chip.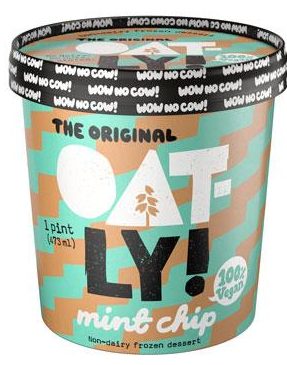 So Delicious
So Delicious has done it again — dairy-free and gluten-free frozen desserts in many flavors to choose from. (Be aware that these new ones contain pea protein which can be allergenic to people with peanut allergy.)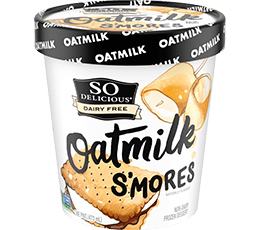 Have you tried any of these products? What did you think?