Vitamin C, also known as ascorbic acid is an essential Vitamin because our body cannot produce it. Therefore, we should consume it regularly in sufficient amounts to maintain its adequate levels in the body. This essential dietary component is naturally present in some foods, added to others and available as a dietary supplement. We need to replenish our supply of vitamin C every day – and the best source is from fruits and vegetables. Scroll down and check out what are the best vitamin c Rich Food Sources.
Vitamin C is a water-soluble vitamin which is stored in the body in very limited amounts and gets excreted through the urine. Therefore, it is a good idea to have it in our daily diet. Vitamin C is well known for being a potent antioxidant, as well as having positive effects on skin health and immune function. The recommended daily intake for vitamin C is 75 mg for women and 90 mg for men.
* The recommended daily allowance (RDA) will vary depending on age, gender, age, and lifestyle choices like smoking.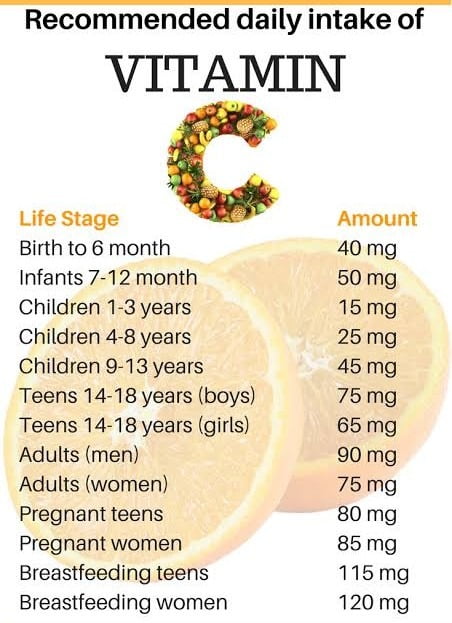 ALSO READ: 10 Best And Healthy Vitamin D Rich Food Sources
Vitamin C Rich Food Sources
Fruits with the highest sources of vitamin C include:
Amla
Guava
Kiwi
Strawberries, raspberries, blueberries, and cranberries
Lemon
Grapefruit
Orange
Papaya
Pineapple
Cantaloupe
Watermelon
Tomato (yes, you read that right! As per botanical classification, tomato is a fruit.)
ALSO READ: Low Sugar Fruits- Perfect For Ketogenic Diet & Diabetes
Vegetables with the highest sources of vitamin C include:
Green, yellow and red peppers
Broccoli
Brussels sprouts
Cabbage
Cauliflower
Sweet and white potatoes
Spinach
Kale
Mustard green
Turnip greens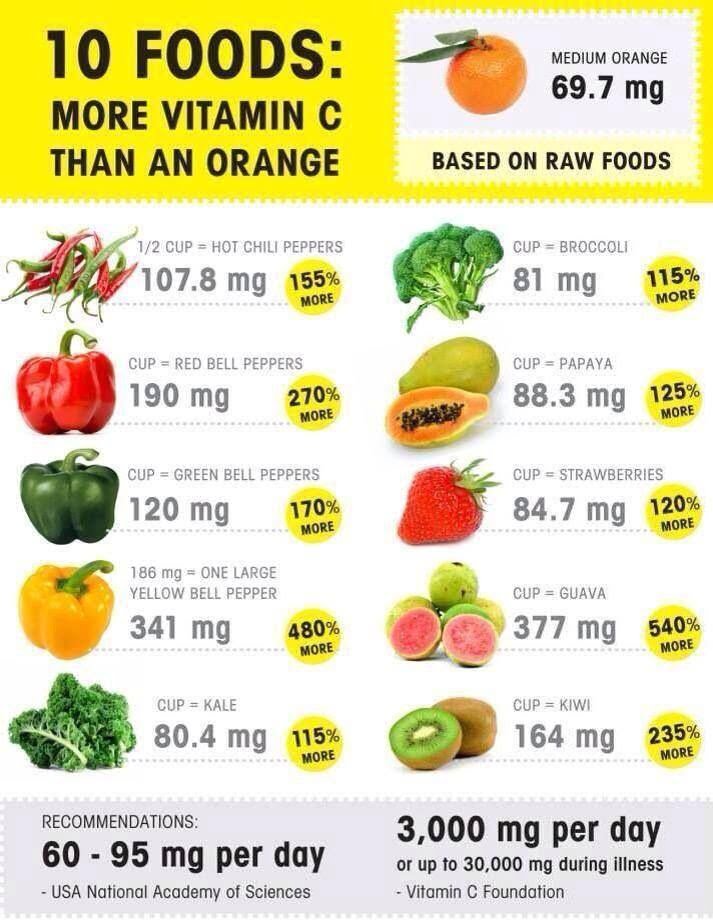 ALSO READ: List Of Low-Calorie Vegetables To Help You Lose Weight
Benefits Of Vitamin C
Vitamin C may boost immunity by helping white blood cells function more effectively, strengthening your skin's defence system, and helping wounds heal faster.
Vitamin C plays an integral part in the production of collagen, a protein that is necessary for building and maintaining- healthy bones, joints, skin and digestive tract tissues. Collagen decreases wrinkles and also the symptoms and signs of ageing.
It helps in absorbing iron from the food that is poorly absorbed, especially from meat-free sources. It may also reduce the risk of iron deficiency.
It reduces the risk of chronic diseases.
It may help manage high blood pressure.
The post Vitamin C Rich Food Sources- Fruits & Vegetables appeared first on Be Fit And Fine.