Deepika Padukone has won several hearts with her kickass acting skills and ethereal beauty. Apart from being one of the fittest celebrities of Bollywood, she is also known for her healthiest Skin that's radiant, flawless and glowing. Do you want to know what is the secret behind Deepika Padukone skincare routine? Well, she believes in having a healthy lifestyle rather than quick fixes. She exercises, eats right and follows a simple skincare routine. Scroll down to know 3 basic beauty tips that she follows to make her skin glowing and radiant almost all the time.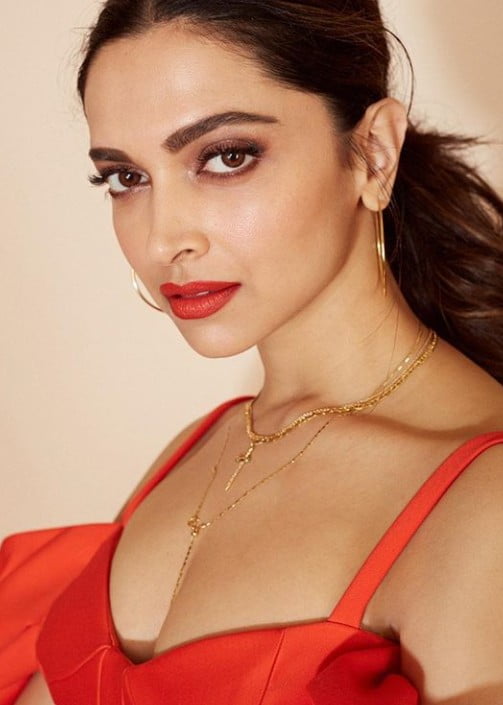 Deepika Padukone Skincare Routine- Fruits For Fabulous Skin
Fruits are miracle foods! There is no denying the fact that eating fruits can not only give a healthy dose of nutrition but they also give a healthy glowing skin. Bursting with antioxidants, vitamins and minerals, fruits help in synthesizing collagen and help in nourishing the skin.
That is the reason, the gorgeous actress makes sure to include lots of fresh fruits in her diet. To stay hydrated, Deepika consumes 100% pure fresh fruit juices that are unsweetened i.e. contain no added sugar. Recently, she took to her social media profile and shared a picture of herself having watermelon and enjoying a glass of juice (probably pomegranate juice). She captioned it, "Season 1:Episode 3 #drinkjuice #eatfruit Productivity in the time of COVID-19!" Probably she is following her nutritionist who is guiding her virtually.
Well, it's quite clear now that to give her skin a healthy and vibrant glow from within, her everyday diet includes a lot of fruits, some in the form of salad and some as drinks.
View this post on Instagram

Season 1:Episode 3 #drinkjuice #eatfruit Productivity in the time of COVID-19!
ALSO READ: Janhvi Kapoor Beauty Secrets: From Sridevi's Skincare Rituals
Skincare With Skin Rollers
For a youthful and beautiful skin like Deepika, working the roller on the skin is very essential. Especially, if you're missing on some of your skincare rituals at salons and clinics, then this tool can come handy. Face rollers are touted as an effective tool for achieving clear and glowing skin. It helps to increase the blood circulation to the skin, reduces puffiness and makes the face look more radiant. It boosts collagen, reduces inflammation, combats dull skin and helps to reduce wrinkles.
Deepika shared this beauty tip of using a face roller from her skincare routine. Apart from a pic, she also shared a video with her fans, where she was seen using a face roller on her cheeks. Whenever she applies any cream or a serum, she makes sure to work the roller on the skin. Deepika believes massaging the skin with a roller can help to distribute the product better. Gliding can make the product absorb better which gives better results.
*For extra cooling sensation, keep it in the freezer for a few minutes before using.
View this post on Instagram

Season 1:Episode 2 Productivity in the time of COVID-19! #selflove #selfcare
ALSO READ: Karisma Kapoor Diet Plan: Fight Wrinkles & Aging Skin
Workout For Glowing Skin
Deepika Padukone's constant workout schedule is the secret behind her beautiful skin. She emphasizes on having practical and realistic exercise goals. Working out tones the skin improves blood circulation and oxygenation to the skin and so imparts a healthy glow. So, sweat it out to unclog your pores and get that natural glow like Deepika. There is no better way to feel good inside out than working out regularly.
Exercise supports the production of collagen, a protein that is the support structure of our skin. "A speedy workout followed by a quick spa session, or sometimes just quick steam and sauna, will instantly make you feel good about yourself. The exercise followed by a spa treatment makes me feel great," said Deepika.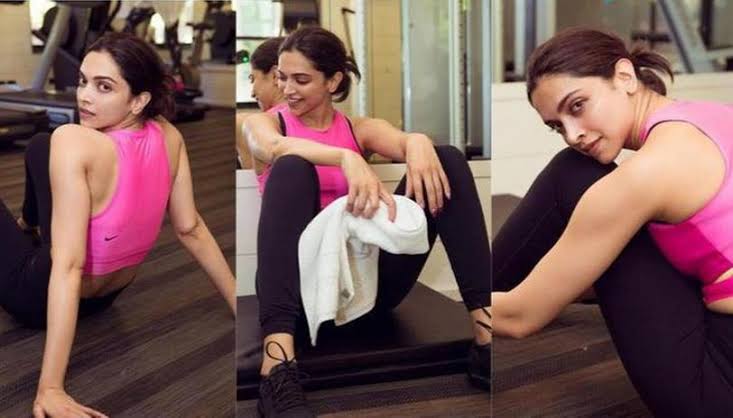 ALSO READ: Bedtime Beauty Routine You Should Follow Before Going To Bed
One skincare advice that Deepika Padukone swears by-
The actress makes sure to remove her makeup before hitting the bed. She also uses a good night cream.
In one of her interviews, Deepika said, "I am most particular about removing all my makeup and keeping my skin clean before I go to bed. No matter how tired I am or how hectic my day has been, I always make it a point to take it off, When worn overnight, makeup can clog pores and prevent skin from repairing itself, which may lead to breakouts, fine lines and skin ageing."
ALSO READ: Best Natural Makeup Removers For Beautiful Clear Skin
The post Deepika Padukone Skincare Routine- 3 Beauty Tips appeared first on Be Fit And Fine.