Natural Yoghurt is full of protein that offers nourishment, which the hair needs for proper growth and health. That is why yoghurt is considered as one of the best natural remedies for many of your hair concerns. When you combine it with some of the specific kitchen ingredients, it works wonders and transforms the damaged and weak hair to stronger, longer and shinier hair.
ALSO READ: Natural Home Remedies: Prevent Hair Fall And Promote Hair Growth
* Adjust the amounts of ingredients you use according to your hair length.
DIY Yogurt Hair Masks- For Dandruff
Dandruff is one of the most stubborn hair problems. No matter what you do, it just doesn't seem to disappear. But using the Diy Yoghurt Hair masks can help in getting rid of it. Yoghurt is a treasure trove of friendly bacteria and thus helps to prevent flaking of the scalp area.
Ingredients
Half a cup of yoghurt
2 tablespoons of lemon juice
1 tablespoon of honey.
Directions
Mix all the above-mentioned ingredients in a bowl. Apply this yoghurt mask to the roots of your hair. Leave it on for half an hour and then wash off with your favourite shampoo.
Benefits
LEMON has citric acid while YOGURT has lactic acid in it as its main component. When a mixture of lemon and yoghurt is applied to your scalp, its acidic properties help in reducing dandruff considerably. The topical application of HONEY can also help in improving conditions like dandruff and moisturises the affected area.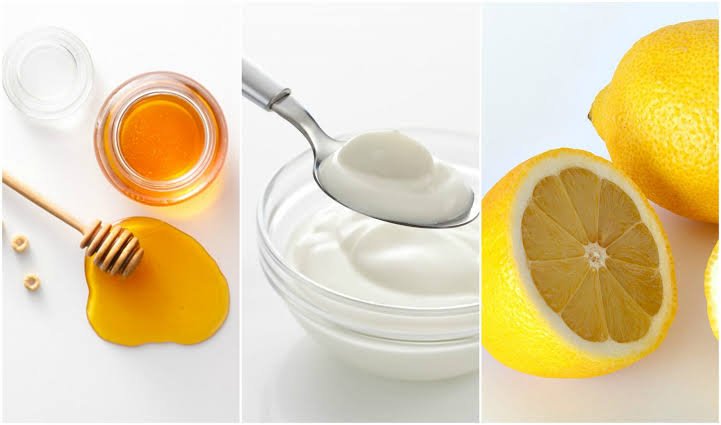 ALSO READ: DIY Hair Spa At Home In 5 Easy And Simple Steps
For Frizzy Hair
This anti-frizz yoghurt hair mask will be your new favourite! It deeply conditions your hair and leaves it looking happier and shinier.
Ingredients
Half a cup of yoghurt
1 medium-size banana
1 teaspoon honey
Directions
Blend the banana until a smooth mixture is achieved. Add this to a bowl of yoghurt and mix honey in it. Blend all of the ingredients together. Work the mask onto your hair, from the scalp to the ends. Give your scalp a good massage with it. Leave the mask on for 20 minutes.
Wash off really well with a mild shampoo. In case you use the conditioner, just a small amount on the ends will do. Do this treatment once a week to restore and maintain your hair.
Benefits
Natural YOGHURT is full of protein which offers nourishment to the hair and makes them strong and healthy. Yoghurt also works as a great natural conditioner as it contains fat that moisturises the hair.
BANANAS are also known for their moisturising properties and can provide ample hydration to the hair. Bananas are rich in potassium, vitamin B6, vitamin C, magnesium and protein which
help in repairing frizzy hair, prevent hair breakage and restore hair moisture.
HONEY smoothes the cuticle and prevent frizziness.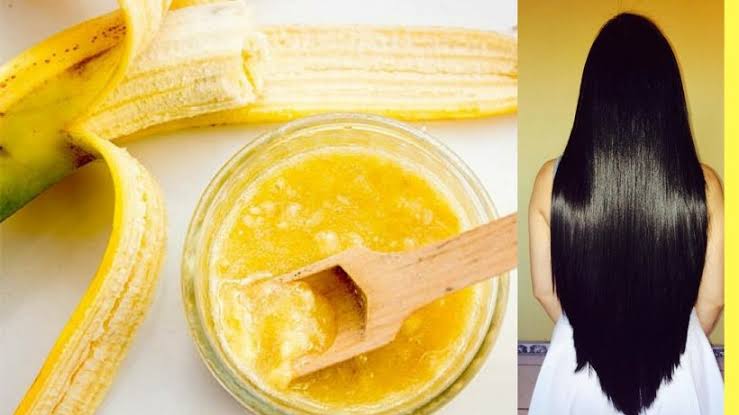 ALSO READ: Natural Home Remedies And Tips For FRIZZY HAIR
For Hair Fall
Are you trying to grow your hair? Yoghurt and curry leaves make one of the best DIY yoghurt hair masks for hair fall. The use of this mask will help thicken hair while boosting the rate at which hair grows.
Ingredients
1 cup yoghurt
A handful of fresh curry leaves
Directions
Wash and blend the curry leaves into a thick paste. Add this paste to yoghurt in a bowl. Mix the two ingredients well until they form a paste of smooth consistency. Massage your scalp and hair with this hair mask. Ensure that all of your hair is covered in it from the roots to the tips. Leave it on for 30 minutes and then wash it out with shampoo. Use this mask once a week to boost hair growth.
Benefits
YOGHURT contains probiotic bacteria that increase hair density. Lactic acids in it help in cleansing the scalp and clearing away dead skin cells. This promotes hair growth.
CURRY LEAVES are a rich source of beta-carotene and proteins that reduce hair fall and promote hair growth. They also contain amino acids and antioxidants which strengthen the hair follicles and moisturise the scalp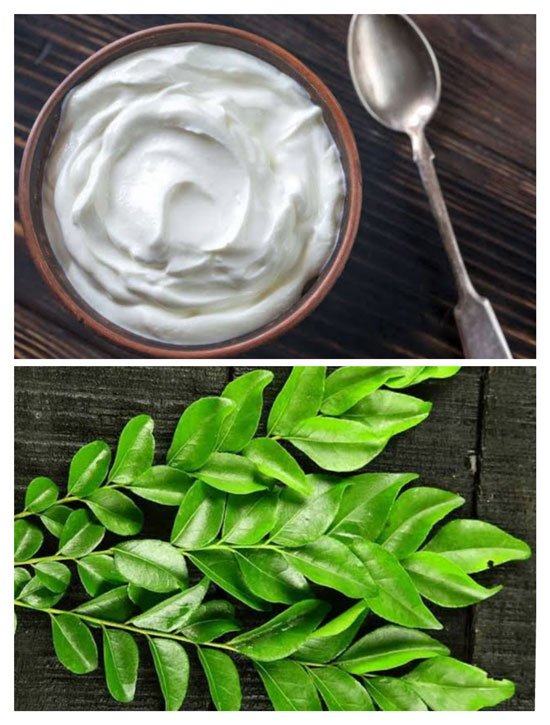 ALSO READ: Foods For Strong Healthy Hair To Make Hair Grow Faster And Thicker
For Split Ends
Isn't it a dreaded sight to see our hair with split ends? Fret not! Here I am going to share the tried and tested grandma's tip for split ends. This DIY yoghurt hair mask will not only relieve you from split ends but will also confer your hair with a gorgeous lustre.
Ingredients
Half cup yoghurt
1 teaspoon castor oil
One medium-sized ripe avocado
Directions
Mash up the avocado in a bowl, add yoghurt and castor oil in it. Mix well until you get a smooth consistency. Wear your shower cap and let it sit for 30 minutes. Rinse off with shampoo and let your hair dry naturally.
Repeat this process once a week to maintain soft, healthy hair.
Benefits
YOGHURT is a great natural conditioner for our hair which provides our hair with enough moisture and prevents breakage of the hair strands. The lactic acid and fat in yoghurt moisturize dry hair and help in getting rid of split ends.
CASTOR OIL repairs and rehydrates the hair reduces itchy scalp and treats split ends.
AVOCADO is ideal for hair that is dry due to heat damage and environmental factors. Its high vitamin E strengthens hair to prevent breakage while helping to bind split ends together.
The post DIY Yoghurt Hair Masks For Most Common Hair Problems appeared first on Be Fit And Fine.