When it comes to Diabetes management, healthy breakfast food plays an important role. Wondering why? Because when you go too long without eating, your body goes into starvation mode. And when you finally give in to hunger later in the day (and probably overeat), your body will grab all the fat from your meal and store it. That's bad for anyone, especially for someone with type 2 diabetes. So, a diabetic person should consume a healthy, hearty breakfast that fills them up and prevents spikes in their blood sugar. To start your day off right, your breakfast should include fiber, lean protein, and healthy fats. Scroll down to get some amazing Diabetes Friendly Breakfast options-
Diabetes Friendly Breakfast- Eggs
Eggs are a versatile food and a great source of protein which will help keep you full without affecting your blood sugar. They are a low-carbohydrate food and have a very low glycemic index score. And these are the reasons they are considered to be an excellent choice for people with diabetes.
Limit your egg consumption to three a week but in case, you only eat egg whites, you can feel comfortable eating more. Also, avoid frying it in butter or unhealthy cooking oil as this will make your egg a little less healthy. Boiled, poached, or scrambled eggs are healthful options.
It is recommended to pair eggs with multigrain bread/roti, fresh veggies or a salad to stay full for the next few hours. Just avoid having them alongside high saturated-fat foods, for example, bacon or cheese.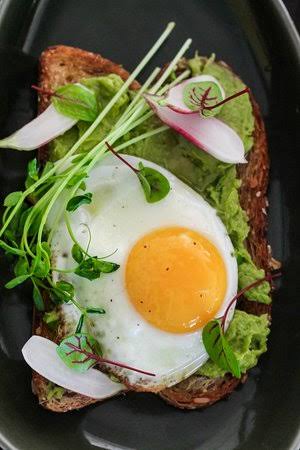 ALSO READ: Best Tips To Control Diabetes: Diabetes Management
Oatmeal
Unsweetened oatmeal offers a host of health benefits and can be a diabetes-friendly option when eaten in moderation and in small portion sizes. This fibre-rich food is considered to have a low GI which makes it easier for people with diabetes to keep their blood sugar stable.
Generally, people with diabetes have an increased risk of heart disease and should monitor cholesterol levels. Oats contain beta-glucans, a form of soluble fibre that helps reduce bad cholesterol levels too.
To incorporate some additional food groups, top it with a dab of nut butter, a tablespoon of nuts, seeds or a dollop of plain Greek yoghurt. These will boost the fibre and protein. You may also flavour it with cinnamon, ginger or nutmeg. If you crave more sweetness, use your favourite non-nutritive sweetener or add some fresh berries.
Uncooked oats, such as muesli, are another great breakfast choice.
ALSO READ: Oatmeal Face Pack For Acne Free Fair Skin
Greek Yogurt
Nutritionists often recommend that people with diabetes eat greek yoghurt as part of a healthful diet. Smooth, creamy, thick — Greek yoghurt is a fermented food, rich in good bacteria that can promote a healthy gut and that may also be a key factor in managing diabetes.
Unsweetened Greek yoghurt can contain up to twice the protein and half the carbohydrates of regular yoghurt. But make sure to go for a low, nonfat version.
You may add any of the healthful ingredients such as nuts, seeds, a teaspoon of honey or fruits that are low in GI indexes like apples and oranges. Adding these will not only enhance the flavour but will increase the nutrition too.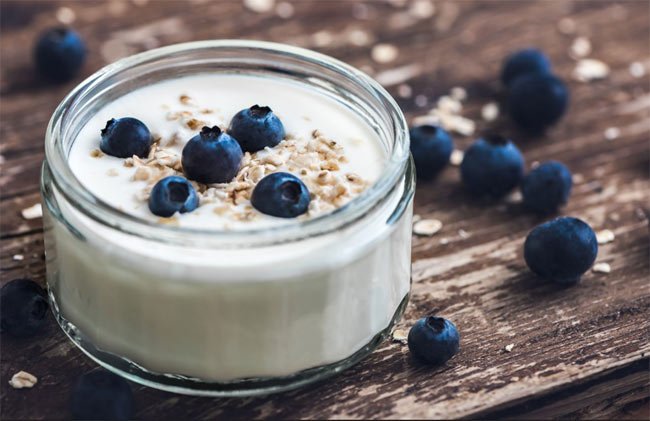 ALSO READ: Raj Kundra & Shilpa Shetty Welcomed Baby Girl, Their Second Child
Fruits & Nuts
Whole fruits can be an excellent diabetes Friendly Breakfast, especially with yoghurt, muesli, or oatmeal. They provide many essential nutrients along with a touch of sweetness to your morning without causing a blood-sugar spike. Always opt for a small serving of low glycemic-index fruits, such as berries, a peach, an apple, or an orange.
Nuts can be great go-to food for those with diabetes, as long as the portion is controlled. The fibre and healthy monounsaturated fats in the nuts will help you feel full. But in diabetes, consuming all types of nuts might not be a good idea for you. Almonds, walnuts, peanuts, and pistachios are the best options that will improve cardiovascular health as well. It is essential to eat mindfully so that your blood sugar level remains in control.
ALSO READ: Low Sugar Fruits- Perfect For Ketogenic Diet & Diabetes
Sprouts
Sprouts are regarded as nutritional powerhouses. Sprouted grains are a good choice for people who have diabetes because sprouting decreases the amount of starch in grains, so they contain less carb. And the proportion of protein is a bit higher. Sprouts are actually living foods, full of protein, fibre and enhanced nutritional value.
Toss your sprouts with chopped cucumber, onions, bell peppers and tomatoes, sprinkle some salt & pepper and drizzle a lemon. Your healthy and wholesome breakfast is ready!
ALSO READ: 5 Anti Aging Breakfast Foods For Beautiful Skin
Cottage Cheese
Cottage Cheese is the best cheese choice for diabetics. It actually contains much less carbohydrate than yoghurt or milk. It provides several vitamins and minerals. Go for low-fat cottage cheese as it is high in protein and low in carbohydrates, making it a terrific addition to a diabetic friendly breakfast.
Cottage cheese tastes great plain, but you can also combine it with fruit for extra nutrients and fibre. You may also make it a part of your multigrain morning parantha or sandwich.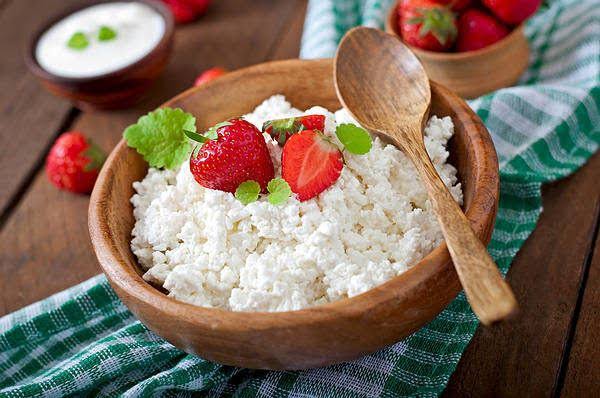 Ragi uttapam, buckwheat dhokla, multigrain idli, oats upma, besan chilla and khakhra are some other interesting diabetic friendly breakfast options which are light on the stomach.
The post Diabetes Friendly Breakfast- Food Items With Low-Carb appeared first on Be Fit And Fine.