At the age of 67, after a two-year-long battle with cancer, Rishi breathed his last at the Sir HN Reliance Foundation Hospital in Mumbai. Rishi Kapoor is survived by a wife and actor Neetu Kapoor, son Ranbir Kapoor and daughter Riddhima Kapoor Sahni. His wife Neetu Kapoor was by his side when he breathed last. Rishi's hospitalisation was confirmed by his elder brother, actor Randhir Kapoor. "It's true that he has been admitted to the hospital. He was not keeping well and had some problem, so we admitted him early this morning," said Randhir on Wednesday evening.
2018, Rishi Kapoor was diagnosed with cancer, following which the actor was in New York for more than a year to receive treatment. He returned to India in September 2019 after recovering. Read More Here- Rishi Kapoor Revealed Cancer Is Traumatic But Can Be Curable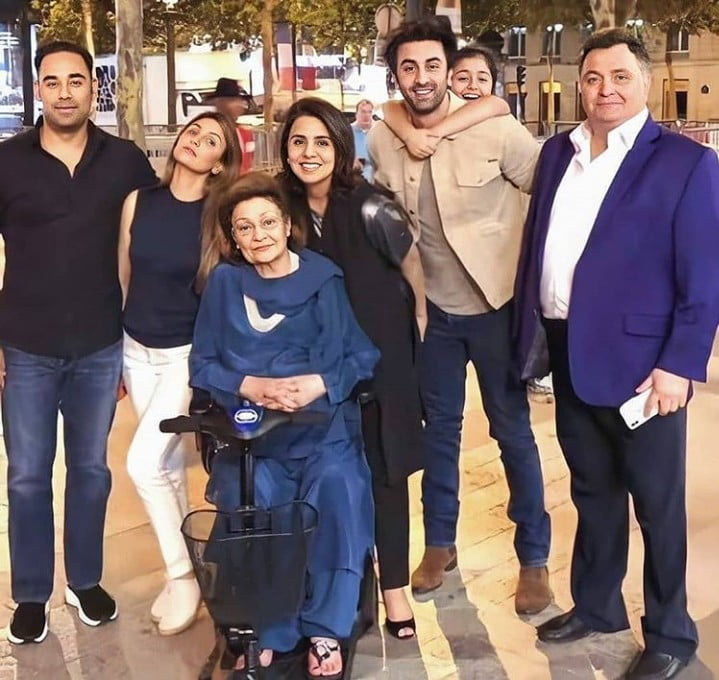 Family Statement On Rishi Kapoor Death
"Our dear Rishi Kapoor passed away peacefully at 8:45 am IST in hospital today after a two-year battle with leukaemia. The doctors and medical staff at the hospital said he kept them entertained to the last.
He remained jovial and determined to live to the fullest right through two years of treatment across two continents. Family, friends, food and films remained his focus and everyone who met him during this time was amazed at how he did not let his illness get the better of him.
He was grateful for the love of his fans that poured in from the world over. In his passing, they would all understand that he would like to be remembered with a smile and not with tears.
In this hour of personal loss, we also recognise the world is going through a very difficult and troubled time. There are numerous restrictions around movement and gathering in public. We would like to request all his fans and well-wishers and friends of the family to please respect the laws that are in force."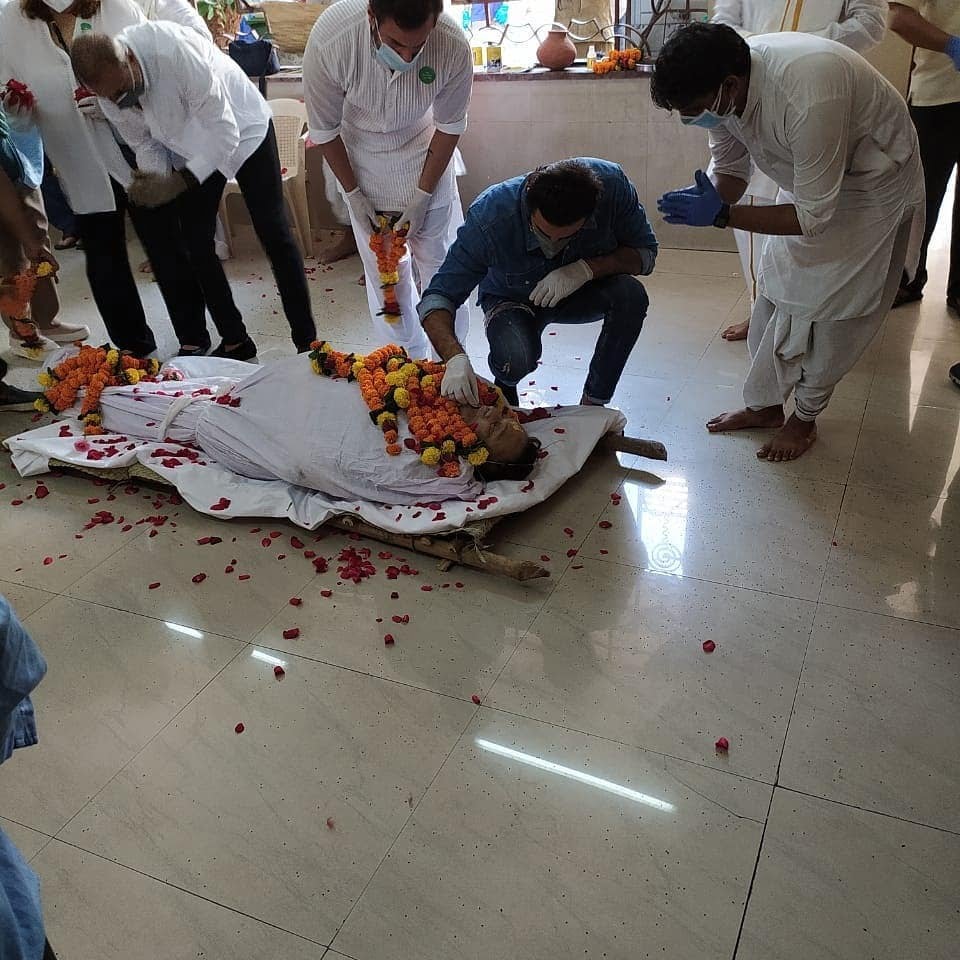 ALSO READ: PM Modi Shared Ayurvedic Tips- Ayush Ministry Protocol For Coronavirus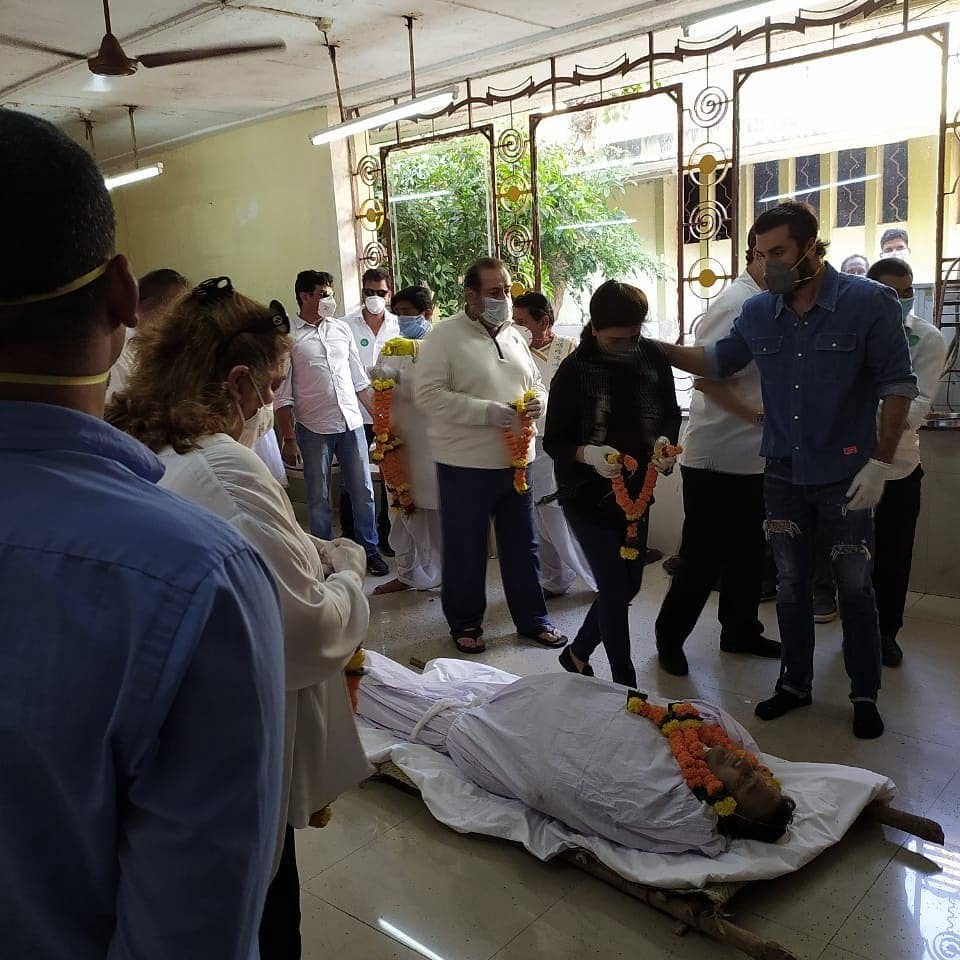 Bollywood Mourns Rishi Kapoor's Death
News of Rishi Kapoor's death has shaken Bollywood, particularly as it came a day after the death of the equally revered actor Irrfan Khan. The actor was last seen in Emraan Hashmi's The Body, released in 2019.
Celebrities have been taking to their social media handles to express their shock and condolences to the family of the bereaved. Bollywood megastar Amitabh Bachchan was reportedly the first to confirm the news of Kapoor's death on Twitter. He wrote- "He's GONE .. ! Rishi Kapoor .. gone .. just passed away .. I am destroyed !"
Please stay strong #RanbirKapoor.

We will miss you legend #RishiKapoor ji forever. pic.twitter.com/RQ1jG7WYNq

— Khan Laiba (@KhanLaiba13) April 30, 2020
Kuch samay pehle Rishi ji ne mujhe unki aur meri ye tasveer bheji thi.wo sab din,sab baatein yaad aarahi hain. Main shabdheen hogayi hun. pic.twitter.com/IpwCKMqUBq

— Lata Mangeshkar (@mangeshkarlata) April 30, 2020
Multifaceted, endearing and lively…this was Rishi Kapoor Ji. He was a powerhouse of talent. I will always recall our interactions, even on social media. He was passionate about films and India's progress. Anguished by his demise. Condolences to his family and fans. Om Shanti.

— Narendra Modi (@narendramodi) April 30, 2020
View this post on Instagram

Papa I love you I will always love you – RIP my strongest warrior I will miss you everyday I will miss your FaceTime calls everyday! I wish I could be there to say goodbye to you ! Until we meet again papa I love you – your Mushk forever
#RishiKapoor से ज़्यादा ज़िंदादिल, बेबाक़,ज़ोर ज़ोर से ठहाके लगाने वाला,एक बच्चे जैसी जिज्ञासा रखने वाला मैंने अपनी ज़िंदगी में कभी नहीं देखा।भगवान ने उनका साँचा बनाकर तोड़ दिया था।दुख इतना गहरा है, आँसू निकल ही नहीं रहे।NY में उनके साथ आख़िरी वीडियो।आप हमेशा रहोगे।Hello!Hello!pic.twitter.com/OxfH7nvWbL

— Anupam Kher (@AnupamPKher) April 30, 2020
View this post on Instagram

Waking up to a news like this is gut-wrenching! A legendary actor, loved by millions of people around the world has just left us. Your style, brilliance, your smile, and joie de vivre… will be dearly missed, Rishi ji Your legacy will live on for generations to come. My heart goes out to @neetu54 ji & the entire family in this tough time! #RishiKapoor #RIPRishiKapoor
We have lost one of the greats today. An amazing actor, a wonderful human being, and 100% a child of Cinema.
Thank you for all the joy you brought to our lives.
Thank you for being the actor and human being that you were.
You will be badly missed Rishiji.
Love.
a.

— Aamir Khan (@aamir_khan) April 30, 2020
View this post on Instagram

I've had the honour of working with Rishi ji. A larger than life person, so outspoken yet so warm. We have lost a brilliant actor today. Still can't believe it.. absolutely heartbroken. My prayers are with the family during this tough time.
View this post on Instagram

My heart is so heavy. This is the end of an era. #Rishisir your candid heart and immeasurable talent will never be encountered again. Such a privilege to have known you even a little bit. My condolences to Neetu maam, Ridhima, Ranbir and the rest of the family. Rest in peace Sir. #rishikapoor
View this post on Instagram

They will never party again like this! Goodbye uncle and actor par excellence!!#riprishikapoor
It seems like we're in the midst of a nightmare…just heard the depressing news of #RishiKapoor ji passing away, it's heartbreaking. He was a legend, a great co-star and a good friend of the family. My thoughts and prayers with his family

— Akshay Kumar (@akshaykumar) April 30, 2020
We will always remember you with a smile, Rishi Ji. I am sure you will spread energy, smiles and positivity wherever you are. RIP…Om Shanti!
The post Rishi Kapoor Death- Actor Dies At 67, Bollywood Mourns Death appeared first on Be Fit And Fine.