Increase Estrogen Hormone- Consume Soy-Rich Foods In Your Diet
Food products like organic tempeh, silken tofu, soy sauce, miso and natto, edamame etc. are the richest sources of soy, which are keto-friendly as well. These foods are rich in phytoestrogen, plant-based compounds that mimic estrogen in the body. Make sure to avoid soybeans and soy milk as these are high in carbs and should not be taken on a Keto Diet.
ALSO READ: Chai Masala Powder Recipe- Increase Immunity & Fight Flu
Minimize The Sugar Intake
Sugar is the enemy of the keto diet as too much sugar will kick you out of ketosis. Not only this, but sugar is also known to shut down estrogen production in the body. Studies have shown that both glucose and fructose, found in fruits, veggies and in processed foods have this estrogen-lowering effect. Therefore, it is highly recommended to cut down sugar if you want to boost the estrogen level on the keto diet.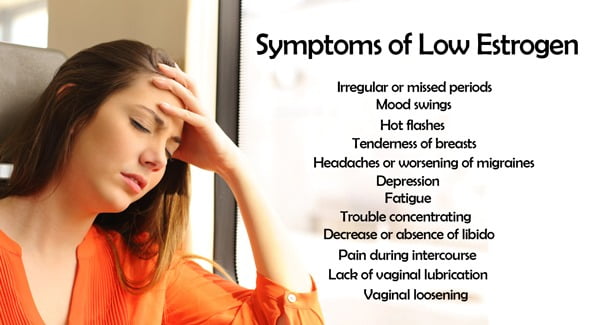 ALSO READ: Keto Sweeteners- Best & Worst Sugar Substitutes For Low-Carb Diet
Never Over Exercise
Exercise has been proven to have an impact on estrogen levels in women, but the type and level of impact vary from woman to woman. Studies have shown that working out too much or too intensely releases cortisol, a stress hormone in the body. And this cortisol disturbs the hormonal balance of the body, especially more of estrogen.
Also, never underestimate the power of exercise. Working out is very important to prevent the accumulation of fat that develops in women during menopause due to the drop in estrogen levels. It's just that keep your intensity at a moderate level for as many as 3-5 days per week.
ALSO READ: How To Control Weight Gain In Thyroid (Hypothyroidism)
Include Foods Packed With Phytoestrogens
Boost the level of estrogen in your body naturally by including these foods which are loaded with phytoestrogen- flax seeds, sesame seeds, pumpkin seeds, nuts such as hazelnuts, walnuts, chestnuts, and pistachios & cruciferous vegetables such as broccoli, cauliflower, brussels sprouts, kale etc. These foods are healthy and keto-friendly too.
The post Natural Ways To Increase Estrogen Hormone Levels On Keto Diet appeared first on Be Fit And Fine.