Ekta Kapoor Turns Mom!
TV and films producer Ekta Kapoor joins the bandwagon of single mothers in Bollywood. Ekta Kapoor Turns Mom and has welcomed her first child, a baby boy, who was reportedly born on Sunday, January 27. Ekta, followed in the footsteps of her brother Tusshar, has also opted for the surrogate route to embrace motherhood. According to a Mumbai Mirror report, the baby is healthy and the Kapoor household is all set to bring the little one home soon. The Balaji Telefilms boss has shared an official confirmation on her social media handles and the congratulatory messages are pouring in for the new mom.
View this post on Instagram

Pls send ur love and blessings for lil ravie. ! JAI MATA DI JAI BALAJI
ALSO READ: Kareena Kapoor Delivered Baby Boy- Healthy Pregnancy Secret
Many congratulations and lots of love dearest @ektaravikapoor. Welcome to parenthood and joy… https://t.co/3uK93OvKEb

— Hansal Mehta (@mehtahansal) January 31, 2019
ALSO READ: Amazing Diet Secrets Of Shilpa Shetty Kundra
Ekta and Tusshar Kapoor are children of veteran actor Jeetendra and Shobha Kapoor. Tusshar Kapoor, who is an actor, became a single parent after his first child, Laksshya was born through IVF and surrogacy in June 2016. Not only Tusshar but several other Bollywood celebrities, like Karan Johar, Aamir Khan, Shahrukh Khan, Sunny Leone, and Lisa Ray, have also turned parents via surrogacy.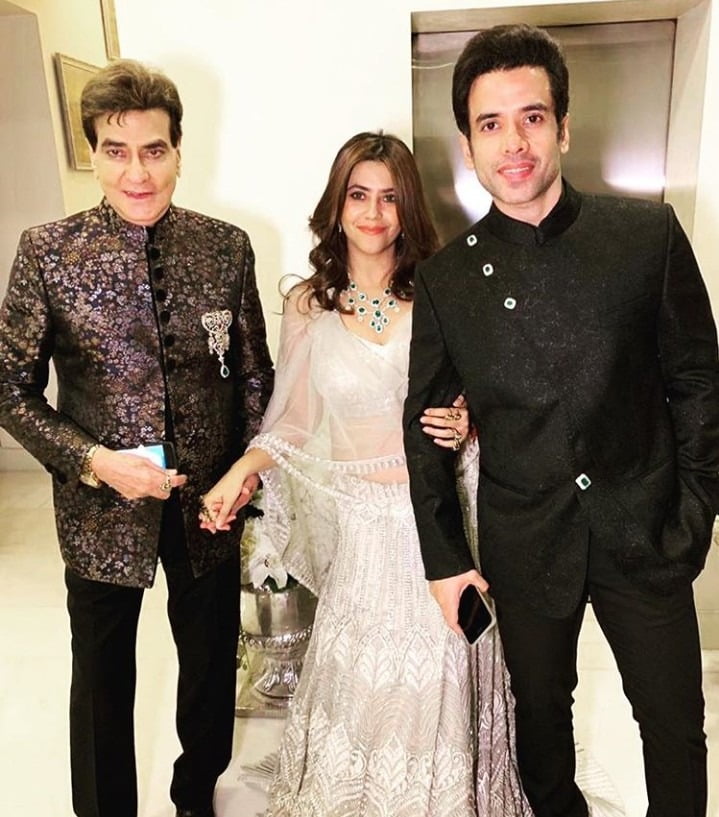 View this post on Instagram

#Repost @hellomagindia with @get_repost ・・・ In a world where conventional families are floundering, single parents are the new normal. HELLO! takes a quick look at some newsmaking single dads who are creating a whole new paradigm for playing both parents' roles… and finding their babies to be their salvation. "Times are changing, mindsets are changing. A good parent is a good parent, whatever the family structure may be. Fatherhood has provided me with more answers than questions" — Tusshar Kapoor
Ekta has been very close to Tusshar's son Laksshya. She is a perfect bua and often seen sharing his pics on her social media profiles. In one of her interviews she said, "My life has changed. If there's anything that's most important in my life [now], then that's Laksshya. Every day, he does something new and we all look forward to that. I miss him every time I'm travelling on work. You know, the lakshya (target) of my life now is to look after Laksshya."
May be the years of babysitting her nephew might have inspired the 43-year-old to have a baby of her own.
View this post on Instagram

Baby n boo(boooaaaa)
We wish lots of love and happiness to this little bundle of joy. Welcome to parenthood Ekta Kapoor!
The post Ekta Kapoor Turns Mom To A Baby Boy Via Surrogacy appeared first on Be Fit And Fine.