"You don't realise it, until one day, a pair of jeans don't fit," said the leading Indian fashion designer, Masaba while sharing her weight loss transformation story! She revealed how she'd cry herself to sleep because of her skin and weight issue. Dealing with polycystic ovary syndrome (PCOS) also made it hard for her to lose weight. But this bold and beautiful designer did it! She chose to control her diet and tweak her routine instead of relying on pills and made it. Masaba Gupta weight loss story is truly inspirational!
10 kilos lighter! It's taken her a year to get to this form. Masaba is enjoying the fittest and happiest version of herself these days. She recalled, "I had piled on 10 kilos after I got married. It was either Chinese or Domino's takeaway every other night. Their garlic cheese dip is killer, by the way. That with champagne!"
This self-professed food lover realised that she is going high on weight when one day she tried on a previously bought pair of pajamas that she had found after a long time. They just wouldn't go up her thighs! This was the turning point or a clear catalyst to a realisation that she really need to do something. Let's take a look at a struggle she did to lose weight.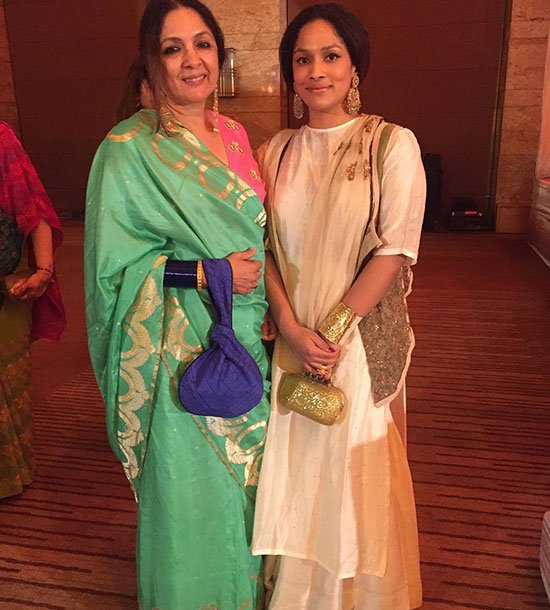 ALSO READ: Anant Ambani Weight Loss: Lost 180 kgs in 18 months
Masaba Gupta Weight Loss: EXERCISE REGIME
Any sort of physical activity is very important. If you don't sweat, you won't become smaller. Scroll down and check Masaba's fitness routine.
Masaba works out five days a week with her personal trainer at home. It is a grueling mix of weight training and cardio, one hour a day. On weekends, she usually goes for a swim. She got the habit of going for walks from her mom, Neena Gupta. Her mornings are now incomplete without a brisk one hour walk in the open. She has lost crucial inches from her waist and legs since the time she has incorporated walking into her daily schedule.
"The first three kilos I lost with yoga. The trainer would have me do 30 Surya Namaskar at one go. For a strength and flexibility routine, I started Pilates as well. Managing my breathing is important to me since I also have asthma. I have always thought Pilates was close to yoga since it also focuses on breath and body move simultaneously. Pilates studio is right beside my office works. It's crucial that your gym is close to either home or office. Else, you'll never go", said Masaba.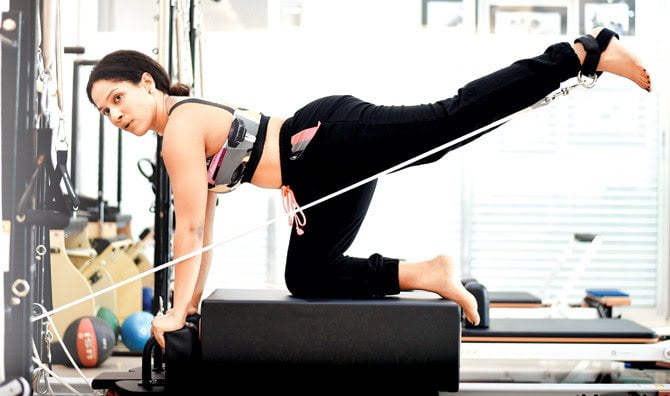 Masaba Gupta Weight Loss: DIET
Masaba is very particular about diet because she has a tendency to put on weight if she doesn't pay attention to what she eats. She supports the idea of food and believes that you should eat your way to weight loss. She feels that a diet should be a lifestyle choice, something that can be done at any time in any part of the world. Let's check out what all dietary changes she made to lose the excess weight.
ALSO READ: Weight Loss Solution- Apple Cider Vinegar With Mother
She said, "I've given up sugar and stopped eating after 7 pm, and I feel like that has played a key role in my weight loss. You have to find a time that works for you to have your last meal. I have tried everything, no crash diets work and nothing succeeds like home food. I am lucky to have a great cook who makes me homemade meals that are healthier versions of what that I like. Truth is, weight loss does boil down to your diet in a big way."
During the course of the day, if she's hungry in between meals, she snacks on chopped carrots and cucumbers or nuts. Masaba doesn't believe the idea of eating after every two hours. She said, "one should explain to me why I should be eating when I am not hungry. My father says, eat when you are hungry. And eat like people would in the olden days. No hard-to-digest milk and fruit after sunset. He's the fittest man I know. At 62, he still has abs."
ALSO READ: Healthy Eating Tips To Stay Slim And Fit
You know, more often than not, you are feeling thirsty when you feel like munching. It's always a great idea to grab a glass of water first whenever hunger strikes! Masaba drinks a lot of water and makes sure to finish 3-4 bottles a day. She has introduced natural elements like green juices and apple cider vinegar too in her daily diet. To make healthy taste better, she adds a lot of chia seeds to her water as well.
It's taken me a LOT to put up this picture. But I felt like I had to. Ofcourse acne is common & weight problems are common and people deal with it and get over it with time. But what do you do when your bang in the middle of it ? Ive had terrible acne for 14yrs and by terrible I mean , most days it looked like I had a cigarette Stubbed in my face. Dark scars in my face & in my head. there were days I would refuse to leave home without putting powder on my face & refused to put any lights on in the room. Ive had men tell me they want to throw up when they see my face. Ive run out of my house to school with concealer on my face because I couldn't take it anymore. So many of you must be bang in the middle of this. Some extra weight , a whole lotta acne. The truth is .. you have to go with it. That also means you have to work at getting better. Better health,better skin. Better everything. It's wellbeing afterall. Don't live with what you don't like. Punch it out of your system! You have to cringe when you see yourself in the mirror , cry until you choke. DO.IT.ALL.but once your done with that you have to run your finger down all the clear,beautiful spots on you & you have to do it every single day. Brush your teeth. Practice confidence. Practice self-Estéem. Practice strength. Because we all know it will be knocked out of us 3 mins after we step out of home. Don't expect to read an article about 'beauty coming from the inside' and expect to wake up the next day feeling like your beautiful. Doesn't work like that. If beauty to you is stepping out with a face full of makeup then so be it. If it's about flaunting your scars. So be it. But when you come back home & the lights are out. And every tear has been shed with every remark that Hit you.. until you build your wall & you will be the biggest,bestest version of everything that has happened to you. Collect your scars & build them into something beautiful. #throwback
CHEAT DAY
She follows the 80:20 rule, wherein she works out and eat healthy for five days in a week, and then go all out on the weekends. It starts on Friday night and ends on Sunday night. She feels that bingeing keeps her sane to compensate for all the conscious dietary choices that follow every Monday onwards.
ALSO READ: Diet Secrets Of Shilpa Shetty Kundra
"I really love food. I don't have anyone craving—I have six cravings all at once. The list is endless. Right now, it's lots of ice cream, pizza, fries, fish curry rice and fried papad. Well, I strongly believe that if you want to have that piece of chocolate, you should go ahead and have it; because if you don't, it will drive you crazy anyway," said Masaba.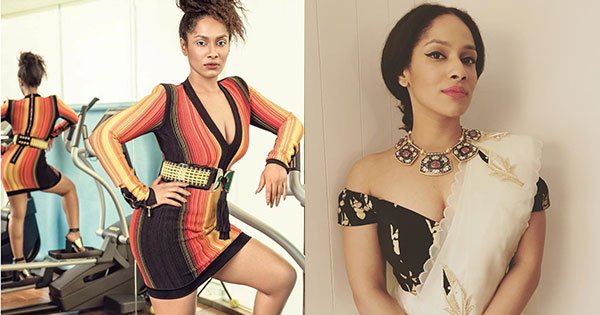 Masaba Gupta Weight Loss: RULES & ADVICE
There are a lot of dietitians who pick up a fad and just blindly follow it. I know a lot of people who just starve and are grumpy all the time. They are thin, but they don't look healthy or happy. So, choose your Dietitian wisely as dietitian plays a crucial role to ensure that your diet is integrated well into your daily lifestyle.
Being a celebrity designer, avoiding late nights is a struggle for her. But she tries to get around the occupational hazard with simple rules. If she must drink, it will be a glass of red wine. Otherwise, she leaves early without a drink or meal. She says, "If I get a mid-week dinner invite, and I can say no, I do. I want to be like Akshay Kumar; sleep at 9 and wake up at 4."
Limit taking your weight to once a week. "Don't stand on the weighing scale every morning and suffer anxiety when you see that number flash. I used to do that and then be depressed the whole day," she says.
Masaba advises everyone to stay focussed but not to obsess over it. If 60kg is your goal weight, then make sure that you stay in the 61-62 bracket.
The post Masaba Gupta Weight Loss Transformation: Workout And Diet Secrets appeared first on Be Fit And Fine.