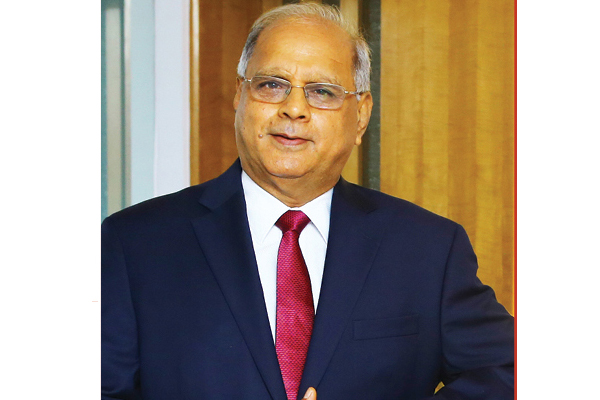 [caption id="attachment_62038" align="alignleft" width="248"]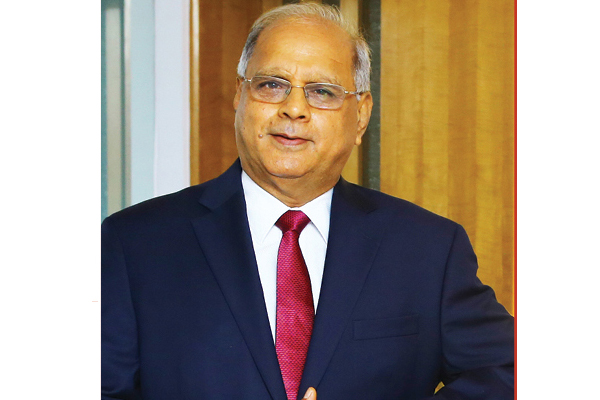 Suresh Vazirani
Chairman & Managing Director,
Transasia Bio-Medicals Ltd
[/caption]
"Transasia Bio-Medicals Ltd. is the first Indian company to manufacture diagnostic instruments and equip over 35,000 laboratories all over India. We also export sophisticated, state-of-the- art blood analysers and reagents to over 100 countries", says Suresh Vazirani, Chairman & Managing Director, Transasia Bio-Medicals Ltd, in conversation with Elets News Network (ENN).
Give us an overview of Transasia Bio-Medicals Ltd.
Transasia Bio-Medicals Ltd. was set up in 1979 to cater to India's need for essential diagnostics. At that time, almost all the medical equipment had to be imported. To add to this the after-sales services was a big concern. I realized this was a lacuna in the healthcare facilities and doctors faced a problem in terms of offering quality medical and preventive care to patients.
I started off as a distributor to a Japanese company to provide the best after-sales services to their products. Over the next few years we scaled up and in 1991, we started manufacturing IVD instruments. Thereafter, we also started our own R&D facility and expanded our manufacturing base by setting up plants in Mumbai, Daman, Baddi and Sikkim.
Further in 2004, we decided to acquire companies globally. ERBA Mannheim, Germany was the first company we acquired. This acquisition opened up the doors to growth. Thereon, we acquired more companies to bring world-class technology to India combined with efficient, low cost manufacturing and unparalleled market expertise.
Tell us about the expanding horizon of Erba-Transasia.
In the past 8 years, the Erba-Transasia group has acquired 14 companies globally and successfully expanded its technology portfolio to become India's Leading In-vitro Diagnostic Company. The group includes the following companies:
Erba Mannheim, Germany
Erba Czech Republic
Erba Russia
Erba Poland
Erba Diagnostics, USA
Drew Scientific, USA
JAS Diagnostics, USA
Immunovision, USA
Delta Biologicals, Italy
Erba Turkey
Erba France
Erba Molecular, UK
Calbiotech, USA
With a global presence in over 100 countries, how do you ensure quality, affordability and accessibility of your products and offerings?
We have followed a simple strategy- AIM- Affordability & Accessibility, Innovation and Make in India products.
Affordability & Accessibility
Limited access to quality medical technologies have been the pain points of over 70% Indians living in smaller towns and cities. This is where Transasia plays a major role in impacting lives through our accessibility and affordability.
Our sales and services network effectively supports both governmental and private entities in Tier I, II, III and IV cities and towns. In addition, our strong team of product specialists constantly identifies and addresses the varying customer needs. We provide direct services to over 300 cities and towns of India. To achieve broader coverage, Transasia also has a network of 350 channel partners.
Important aspects of providing access to these customers is loaning the equipment which traditionally has been limited to larger labs in Metros. Transasia is the first and amongst the very few companies that penetrated the model in rural parts of India, enabling better access and quality of care.
Innovation
Transasia plays an effective role in the healthcare delivery system by offering quality, affordable solutions by adopting the cutting edge technology from our 14 overseas subsidiaries and customising it to cater to the bare minimum requirements for rural Indian market.
Make in India
Transasia has endorsed the 'Make in India' concept right from the 1990s and was the first Indian diagnostic company to do so. By manufacturing the world's latest technologies in India, we are able to leverage on the advantages of low cost production, thereby providing affordable, innovative solutions tailored to meet the domestic needs. We now boast of over 65,000 installations across India.
How do you perceive Make in India Campaign?. How medical equipments industry can contribute in this mission.
In India, the Medical Devices industry is presently valued at USD 5.2 bn and contributes 4-5% to the Indian healthcare industry*. As an industry leader, I am glad that the Government's Make in India initiative recognizes Medical Devices as a sunshine sector. Today, the liberalization of government policies allow upto 100% FDI through automatic route. Taking advantage of this lucrative opportunity, an increasing number of MNCs are setting up their manufacturing bases in India. However, we still have a long way to go. It is appalling to know, that India loses Rs. 60 lakh crore a year, due to poor healthcare system. And it goes without saying diagnostics forms a base for healthcare, and medical devices play a very important role. Catering to a population of 1.2 bn and importing 70% of the medical devices, is definitely not a viable situation for any country.
EVERY GOVERNMENT SHOULD PROVIDE FREE HEALTHCARE, ESPECIALLY TO THE MIDDLE-CLASS AND POOR. BUT IF INDIA IS NOT ABLE TO PROVIDE FREE HEALTHCARE, CAN'T IT ATLEAST PROVIDE TOTALLY TAX FREE HEALTHCARE?
To counter this loss, what we need is to Make in India, in order to address the two basic needs of affordability and accessibility. Currently, the inverted import duty structure is proving to be the biggest deterrent. The import duty on finished product is lower that that on raw materials. If we are looking at reducing the burden on imports and making healthcare affordable, the inverted duty structure needs to be reversed.
Earlier, medical devices attracted taxes of 13%. With GST, the rate is now 12% - 18%. This is too high and should be reduced to 5% or nil. I believe that every Govt. should provide free healthcare especially to the middle class and poor. But if India is not able to provide free healthcare, cant it atleast provide totally tax free healthcare?
On the positive side, there is a lot of support that the Government is extending to ensure that the medical devices sector is considered as significant as the other sectors. The task force constituted by the Government aims to including the segregation of medical devices from drugs. Currently only 15 categories of medical devices are regulated. The new set of rules should be able to enhance ease of doing business and ensure availability of quality medical devices.
Going forward, periodic renewal of licenses will not be required. Consequently, manufacturing and import licenses will be valid until it is suspended or cancelled. The rules also aim to create a single window mechanism to promote a culture of self-compliance by manufacturers of medical devices.
The Government and Industry need to work closely for a focused approach encompassing distinct and specific policies, large healthcare spend, a conducive environment for R&D, attracting global players and at the same time encouraging indigenous players to scale up. The setting up of medtech parks linked with industrial corridors and technological transfer institutions is a positive move. Further the Government's efforts in encouraging FDIs, PPP and inverted duty structure correction are all precursors to the growth of this sector.
Tell us about your R&D facilities, and how it has been effective in developing the latest innovative products and services.
Our R&D teams in India and abroad work passionately to advance healthcare by addressing the unique challenges of every demography across the globe. With expertise spanning across immunodiagnostics, molecular biology, clinical chemistry, coagulation, hematology, critical care, diabetes management, microbiology, urinalysis as well as instrumentation and automation, our teams are able to design and develop technologies in every area of clinical diagnostics to serve the needs of the emerging markets.
Transasia's products are constantly updated and modernized to incorporate the latest technologies. Each new product and technology is arduously tested and validated in the most extreme condition to ensure uncompromising performance for its users.
What new products and services are you planning to launch this year?
The medium-to-long term growth strategy is to keep the focus on technology through our global R&D especially in the fields of immunology and molecular diagnostics. We will continue to focus on timeless ELISA and IFAs, while introducing newer platforms like CLIA.
On the other hand, in the field of Molecular testing, Transasia is working on combining special technology that makes molecular diagnostics less complex and introduce products that are customized to Indian needs. Nex- Gen sequencing is another growing trend we are adopting as a preferred method of choice for detection of TB, dengue, malaria, chikungunya, etc. in India, so that these diseases can be treated faster with products that are affordable and accessible.