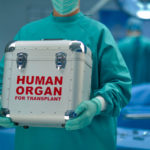 Mumbai-based NGO Transplants-Help the Poor Foundation has joined hands with online crowd funding platform Ketto to crowd-source funds for those who are in dire need for Organ transplant, and cannot afford it.
"We are glad that Ketto has stepped forward to support this worthy cause. In the case of Organ Donation, awareness is as important as donation. So, Ketto is actually helping us twice over," said Prof (Dr) Darius Mirza, Co-founder of Transplants – Help the poor Foundation.
India has, historically, had a very low rate of organ donation. Although this number has improved over the past three-four years, the gap is very wide. As per most recent reports, more than 20,000 individuals are in need of liver transplants in the country.
However, less than 5 per cent of these receive a liver before it is too late, with over 80 per cent receiving a liver from a living related donor. The requirement for liver, kidney and heart transplants stands at three lakh annually, of which only around 8,000 manage to receive a transplant, with almost 90 per cent receiving a living donor transplant.
For patients waiting for a heart cut out and lung transplant, the chances of finding an organ is very small, at around 5 per cent or even less.
"We are thrilled that our platform is able to partner with an inspiring NGO who is involved in such noble work. We are confident of being able to leverage our credibility among the financially sound to convince them to give open-heartedly, as also using out wide network of supporters to raise awareness about the problem of organ shortage among the people who matter," said Varun Sheth, Co-Founder and CEO, Ketto.