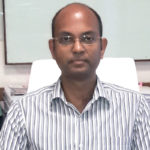 Odisha State Medical Corporation Limited (OSMCL) was set up as a wholly owned company in 2013 to function as a central procurement agency for procurement of specified essential drugs for successful running of the Niramaya Scheme, a free medicine distribution scheme launched by the Government of Odisha in 2015. Ravindra Pratap Singh, Managing Director of OSMCL highlights the objectives and future course of action of the corporation, in an interview with Biswajit Sahoo of Elets News Network (ENN). Excerpts:
What is the objective of OSMCL? What are its mandates?
Odisha State Medical Corporation Limited (OSMCL), set up as a wholly-owned company of the Government of Odisha, undertakes procurement of quality drugs, medical consumables and medical equipment, instruments and furniture on behalf of Health and Family Welfare Department, Government of Odisha.
The corporation plays a very important role in the implementation of State government's free Medicine Distribution Scheme 'Niramaya' by ensuring timely procurement of specified drugs, surgical and other medical consumables items in required quantities for the Government health facilities including staterun Medical Colleges, 30 district headquarter hospitals (DHHs), two secondary healthcare institutions, 377 Community Health Centres (CHC) and 1350 Primary Health Centres (PHC) through a transparent and efficient procurement process.
OSMCL also procures medical equipment, instruments and furniture (EIF) for health facilities. It has also been entrusted with the task of maintenance of medical equipment. The corporation ensures re-testing of most of the procured drugs and other items through its empanelled quality testing laboratories before distribution among patients by health facilities. It also manages the Drug Warehouses located at the medical colleges, DHHs and specialised institutions which are presently 39 in number.
Tell us about the Niramaya scheme. How is OSMCL involved in this flagship scheme of the State government?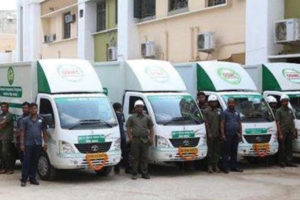 The Government of Odisha launched Niramaya, a free medicine distribution scheme, to provide quality essential medicines for all kinds of diseases to all patients coming to government health facilities free of cost. This scheme was initiated with an objective to improve overall health indicators in the State through improved accessibility to essential medicines and healthcare, reduction of out-of-pocket expenditure for care and treatment.
Under the scheme, out of 572 items under the Essential Drug List (EDL), specified drugs are being procured centrally through OSMCL and the rest of the EDL items being procured by various health institutions locally as per their need. The items being procured by the State Medical Corporation cover the majority of the requirement of patients visiting health facilities, who get drugs free of cost through Drug Distribution Counters (DDCs). There are 495 DDCs at present.
Besides, under the scheme the OSMCL is procuring anti-cancer drugs and specified programmed medicines for needs of various health sector programmes such as National Vector Borne Disease Control Programme, RMNCH A+, etc. OSMCL, as per the approved Annual Procurement Plan, is procuring the items by way of e-tendering.
The Government of Odisha launched Niramaya, a free medicine distribution scheme, to provide quality essential medicines for all kinds of diseases to all pat ients coming to government healt h facilities free of cost.
In 2016-17, the list of drugs for centralised procurement through OSMCL for the medical college and district health facilities was 275, which has now been increased to 317. The present budget for drug procurement through OSMCL for 2017-18 is Rs 198.10 crore. OSMCL does the supply chain management for this flagship scheme through its computerised ordering to about 189 suppliers, who supply items to 39 drug warehouses. From there, the distribution is undertaken to various health facilities after quality testing. OSMCL strives for ensuring adequate availability of required items in its drug warehouses for supply to the health facilities as per their requirements.
Has OSMCL adopted any IT integrations for its operations and process management?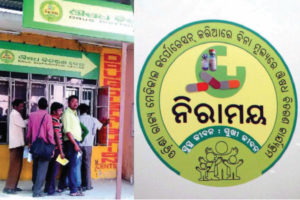 Information technology is the backbone of the supply chain management of the drugs. Since April 2017, OSMCL has developed its own customised IT solution called 'e-Niramaya' for supply chain management and other operations. Presently, it is being used for placement of orders, management of samples for quality testing and quality reports, apart from inventory management and generation of MIS reports.
The system is in the process of further development and plans are there for enabling online payments. Utilisation of Operations Research tools for drug forecasting reallocation amongst drug warehouses, expiry management of drugs and optimal vehicle routing for distribution. Supplier ratings and Quality Testing Labs ratings will be further taken up through the system, along with the Equipment Procurement and Installation Management System (IMS).
Which logistics and supply chain management support system is being utilised for Niramaya?
For the Niramaya scheme, OSMCL is transporting medicines and other consumables to State-run health facilities through 49 vehicles equipped with GPS system. Besides, it also has transport arrangements for transporting drugs and other items from the State drug warehouses located at the State capital Bhubaneswar.
The dedicated vehicles transport medicines from the district headquarters to 377 Community Health Centres (CHC) once in a month. The vehicles also carry the medicines to 1,350 Primary Health Centres (PHC), other hospitals in urban areas twice in a month.
This free medicines programme has been a very popular programme in Odisha now, what measures have been taken to ensure that the programme meets its objective?
The doctors across the Staterun hospitals have been further sensitised and instructed by the government to prescribe medicines supplied under the Niramaya Scheme to the attending patients. A system of prescription audit has been introduced. Under this, all prescriptions received are scanned at the Drug Distribution Centres (DDC). These are later audited at the level of the head of the institutions. Measures have been taken to ensure the close involvement at all levels including the District Collectors. OSMCL is ensuring quality of the medicines through a robust Quality Assurance System.
How many patients have benefitted from the scheme so far in the State?
The Niramaya free medicine distribution scheme was launched by Chief Minister Naveen Patnaik on 1st May, 2015. This has been extended to all the CHCs in the State, and so far about 1.5 crore patients have benefitted from the scheme.
What are future plans of OSMCL?
OSMCL is a relatively new but a learning organisation, constantly striving to use the best practices, as well as, information technology to maintain its supply chain and towards providing quality drugs and equipment to the health facilities. It has a budget of 400 crores for 2017-18 for procurement of drugs and EIF.
OSMCL has finalised the list of empanelled labs for the next two years through a stringent QCBS system, which will further ensure quality of its procurement of drugs and surgicals. An SOP (Standard Operating Procedure) for quality checks of equipments, instruments and furniture and the empanelment of testing agencies of furniture is in process.
The corporation seeks to attract quality suppliers of drugs and medical equipment at the most competitive prices by streamlining its operations and ensuring quick payments in a transparent manner. Supplier IT interface in the e-Niramaya also enables them monitor suppliers, quality testing and payments at their level. OSMCL is in the process of upgrading warehouse facilities so as to ensure scientific and effective storage of the drugs and other medical consumables in the Drug Warehouses.