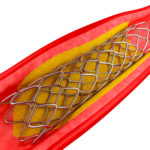 Giving a written reply to a question in Lok Sabha, Mandaviya informed that non-compliance thereof will be treated as deliberate distortion of evidence along with charges of overpricing inviting prosecution under the Essential Commodities Act.
Industry has also been apprised that all manufactures and importers are under legal obligation to maintain smooth production and supply of Coronary Stents of all brands which were available in the country before price cap, he added.
All state governments and state drug controllers have been advised to exercise the power of entry, search and seizure as per Para 30 of Drugs Price Control Order (DPCO), 2013 if manufacturers, importers or distributors try to create artificial shortage of stents, according to Mandaviya.
The government has held two rounds of discussions with the stent companies, which in turn have promised required level of availability in hospitals.
NPPA notified the ceiling price of coronary stents on February 13 this year at Rs 7,260 for Bare Metal Stent (BMS) and Rs 29,600 for Drug Eluting Stents (DES) including metallic DES and bioresorbable vascular scaffold (BVS)/biodegradable stents. The average price before this notification was Rs 45,100 for BMS and Rs 1,21,400 for DES.
Price regulation has brought down the prices of stents of BMS by 74 per cent and of DES by 85 per cent.