Who's that good lookin' character? His name can be a mouthful but, if you've been following Game of Thrones, he has probably struck your vivid celebrity memory as Khal Drogo, the leader of the Dothraki tribe. His portrayal of Khal Drogo has earned him critical acclaims for his good acting.He's not just insanely muscular (and handsome), you'll gush over him more to know he's also a producer, director and writer.
Here are some of his upcoming roles you should be on the lookout for starting now:
1. Aquaman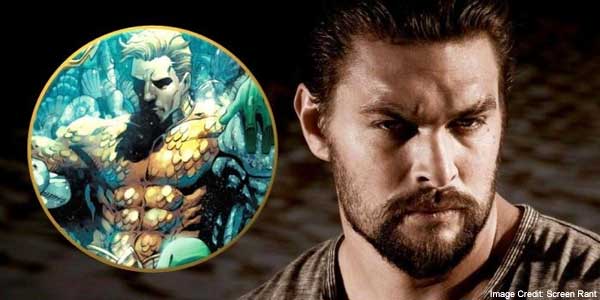 He has made an impression in Batman vs. Superman shown in theaters earlier this year. Your cravings for Jason Momoa will make you uneasy waiting for another year before Aquaman, the mega role he plays now as member of the Justice League, is played in theaters in 2018. Director Zack Snyder himself was short of saying that Aquaman's role has always been meant to be played by the tough-faced, bulky and compelling character that Momoa naturally exudes. He's going to play it with conviction, you'll see.
2. Joe Bright in "Sugar Mountain". A film about two brothers who craved fame and fortune enough to fake their own disappearance, unknowingly inviting a darker luck in the heart of the snowy wilderness of Alaska. At some point, the drama they planned to stage becomes larger than life. This film wrapped up in 2014 and is lined up for showing in the first week of December. So, you'll have plenty of Momoa to keep you warm this holidays.
3. Declan Harp in "Frontier"
A new series that just began showing on Discovery Canada and Netflix stars Momoa in this show set in the year 1700 Canadian landscape. In this series, you'll see a lot of Momoa playing his role in hi usual ragged, long hair, this time frequently wearing cowboy hats and a rebel ranger attitude.
4. Eric Draven in "The Crow"
This supernatural action-thriller classic, previously played by Brandon Lee, is rumored to be revived some time soon, and the producers are eyeing Momoa to bring back The Crow's terror to life. Cross your fingers because it's likely this film will be filming on set some time soon.
5. Braven: Momoa plays the lead role in this film previously launched during the Toronto Film Festival by no less than Momoa's production outfit, Pride of Gypsies. The action thriller film is about a husband and a father who struggles to keep his family safe from drug syndicates with the Canadian woods as a setting. For this, you'll have to standby for further announcement of film release dates.
Conclusion
Jason Momoa embodies a certain charisma onscreen that is simply captivating, not just for his undeniably gorgeous appearance but also for his careful embodiment and portrayal of the roles he has chosen and has been chosen to play. It's not everyday that Hollywood sees an actor such as him become so committed to delivering only the best performance the rest of us, spectators, deserve.
The post More of Momoa: Jason Momoa and More of his roles to Watch out for appeared first on .