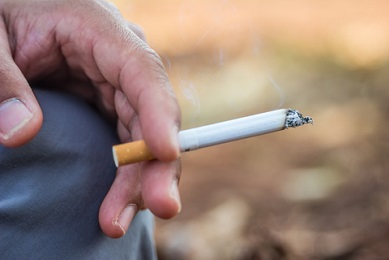 Smoking used to be considered normal, even attractive. Now we know how deadly it is, even at low levels of use. Eating Animal Foods is currently considered normal, yet what amount of animal products is safe to eat?
And How Much Meat and Dairy Are Safe to Eat?
Will smokers get much benefit from a resolution to smoke fewer cigarettes, as an alternative to quitting altogether? Decades of global research on tobacco use show cutting down on cigarette use is a positive step, but the health impact is not nearly as strong as you may expect.
For example, research in Norway found that smoking just one to four cigarettes a day increased the risk of death during the timeframe of the study by about 50%. An American Cancer Society study found that one to three cigarettes daily increased the risk of cardiovascular disease by 64%.
The Surgeon General's 2010 report, How Tobacco Smoke Causes Disease, outlines 7,000 toxic chemicals in tobacco smoke. These substances, which include cancer-causing chemicals, heavy metals, fine particulate matter, and poison gases, reach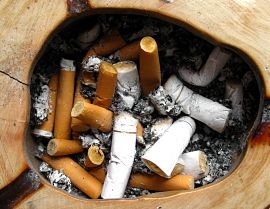 Looking at cigarettes, it's easy to realize that they contain thousands of toxic substances
every cell in your body when you breathe smoke. These substances interact with each other to produce illness, disability, and death – and it does not take much of these substances to do this. Major mechanisms of tobacco harm include damaging DNA and causing inflammation and oxidative stress.
So think of what happens if you smoke one cigarette every day. Your body is being deeply injured by 7,000 chemicals. As soon as the tobacco exposure stops, your body starts the healing process, but it can't repair all the damage in 24 hours. The next day, the chemical assault happens again. Once more, your body rushes to heal, but does not get very far before being bombarded again with poisons. Thus the damage accumulates, and you suffer disease and early death.
What About Cutting Down on Animal Foods?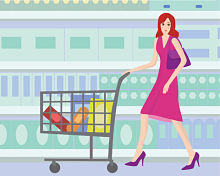 How much meat, fish, dairy, and eggs should you be putting in your shopping cart, if you want to achieve optimal health?
The damage from even one cigarette is now obvious. What if you aren't concerned with smoking, but decide for health reasons to cut back on the amount of meat, dairy, and eggs you eat? Perhaps you have seen the evidence that supports the health benefits of plant-based diets, and the power of animal foods to cause chronic illnesses such as cancer, diabetes, and heart disease. So you decide to go for "moderation" in eating animal foods, just like some tobacco users opt for moderation in cigarette use.
There are two major questions you need to think about in seeing if this strategy will work for you:
• Is it possible to eat small amounts of animal foods and still be healthy?
• What amount of animal foods in your diet leads to optimal health and well-being?
First Question: Small Amounts of Animal Foods and Health
To answer, it's necessary to have definitions of both a "small amount" and of "health." The most accurate way to think about animal foods is as a percent of total calories. For example, if you eat 2,000 calories in a day and 400 of them come from animal foods (meat, poultry, fish, dairy, eggs), then you've just gotten 20% of your daily calories from animal foods.
The island of Okinawa has the world's highest percentage of centenarians (people 100 years of age and older). The elderly who achieved this distinction got 4% of their calories from animal foods (contrast this with a typical American diet, which has 30% of calories from animal foods).
The maximum amount of animal foods typically advised for plant-based diets is 5%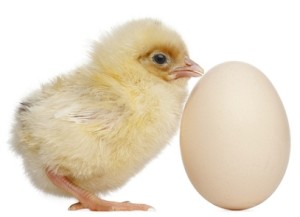 Many people would consider one egg to be a small amount of animal food. How will this affect optimal health?
to 10% of total calories, with the remainder coming from whole plant foods, such as vegetables, fruits, whole grains, beans, nuts, and seeds. Studies of "Blue Zones," where the population averages longer life expectancies than in most places in the world, find that animal food consumption often falls into this range.
Scientists who address this question usually define health using two standards:
• Longevity
• Low rates of chronic disease, such as heart disease, cancer, and diabetes (compared to average rates in developed countries or around the world)
Using these criteria, you would conclude that eating "small" amounts of animal foods (5-10% of total calories) is compatible with "health" (longer life and lower rates of chronic illness than an average person). So if you're eating 30% of your calories from animal foods, reducing that amount drastically is certainly a helpful step.
Second Question: What Amount of Animal Foods Leads to Optimal Health and Well-Being
This is a harder question to answer, mostly because it's not that easy to define or recognize optimal health and well-being. This ideal would of course include a long life, free of disease, but also goes further. Optimal health encompasses a state of enhanced energy, sense of well-being, minimized time spent with pain and disability, and realization of full potential for longevity and health, given genetic constraints and any other circumstances that are beyond individual control.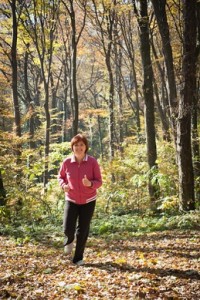 Do you want the highest level of health, or will you be content with second-best?
Two sets of evidence strongly indicate that zero animal food in your diet leads to optimal health and well-being. The first is epidemiological evidence from the famous China Study. These data show there is no safe level of animal food consumption. Even small amounts of animal foods increase the risk of developing what the researchers identified as diseases of affluence that are prevalent in developed countries. These include common cancers, heart disease, and diabetes. There was no minimum level below which the health consequences of eating meat, dairy, and eggs vanished.
What about the argument that all populations eat at least some animal foods – therefore it must be a "natural" part of the human diet. This can be compared to smoking as well. Now that tobacco use has spread around the world, there are no countries that lack smokers. Tobacco is global. Does that make smoking "natural?" Both smoking and eating animal foods are addictive and learned behaviors that carry heavy consequences.
The second, and quite extensive, set of evidence to evaluate is consideration of the toxic components in animal foods. Here's just a partial list:
• Hormones, including estrogen and steroids
• Persistent organic pollutants that concentrate in animal fat to levels thousands of times higher than in the environment (and fish are usually the most contaminated foods) – includes DDT, dioxin, PCBs, and thousands of other deadly chemicals that damage DNA and can cause cancer, harm to the developing fetus, and a long list of other serious injuries
• Metals, including mercury and heme iron (a kind of iron that acts as a pro-oxidant and is found in animal foods. Plants contain a form of iron that is safer)
• Carcinogens, including HCAs (heterocyclic amines), PAHs (polycyclic aromatic hydrocarbons), and N-nitroso compounds
• Advanced glycation end products (AGEs or glycotoxins), which are inflammatory, toxic substances that form in large amounts when foods high in proteins and fats are cooked at high temperatures
• Antibiotics and other drugs
• Arachidonic acid, an inflammatory fat that has been linked to chronic pain
• IGF-1, a hormonal growth factor that has been found to strongly promote cancer growth
• Microbes that cause food poisoning, including salmonella and campylobacter (if plants contain such microbes, it is because they were contaminated with animal sources of the microbes)
And remember – this is only a partial list! Some of these hazardous substances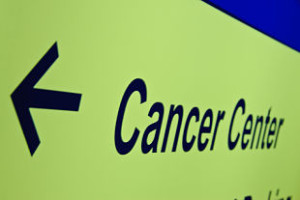 Cigarettes and animal foods contain many of the same carcinogens
overlap with the carcinogens that the Surgeon General's 2010 report identified for cigarettes, including carcinogenic HCAs, PAHs, and N-nitrosos. Just as one cigarette a day measurably leads to disease and early death, it's easy to see that periodic consumption of animal foods, even in "moderate" amounts, makes it much harder to gain optimum health and well-being.
A whole foods, plant-based diet, with generous amounts of vegetables, fruits, beans, and whole grains, and smaller additions of nuts and seeds, is most conducive to the optimal state of health you may be seeking for this year, and every year.
If you enjoyed this discussion, you may want to read this post about why plants are the base of the food chain on our planet.
Intrigued? Now you can use our Whole Foods Blog Finder to target informative, fun postings on whole foods, plant-based diets. Quick information at no cost!
Blog posting written by Janice Stanger, Ph.D. Janice authored The Perfect Formula Diet: How to Lose Weight and Get Healthy Now With Six Kinds of Whole Foods. This book guides you to a simple, delicious plant-based diet with the optimal amount of animal foods, which is zero.
Share and Enjoy
• Facebook • Twitter • Delicious • LinkedIn • StumbleUpon • Add to favorites • Email • RSS
The post How Many Cigarettes Should You Smoke in the New Year? appeared first on Perfect Formula Diet.