Antioxidant Rich Pecans are Delectable Either Sweet or Savory
We love Pecans as they make everything taste extra rich and hearty, especially Louisiana Pecans! Did you know that pecans contain the highest amount of antioxidants over any other nut? Rich in fiber, vitamins, minerals and a great source of plant protein – pecans are more than just a yummy bite – they are also touted for their health benefits. If you love the taste of pecan pie, then Chewy Pecan Bars from Holly Clegg's Too Hot in the Kitchen cookbook will melt in your mouth and best of all they are so easy to make. Now you can consider this all-time favorite dessert a health food!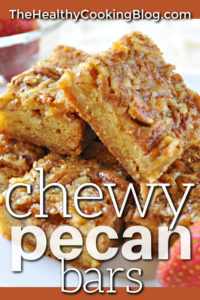 Love pecan pie, well these easy-to-make bars taste like a buttery rich pecan pie!
1

box yellow cake mix

18.25-ounce

1/2

cup

butter

melted

3

eggs

divided

1

cup

dark corn syrup

1/4

cup

light brown sugar

1

egg white

1

tablespoon

vanilla extract

1

cup

chopped pecans
Preheat oven 350°F. Coat 13x9x2-inch baking pan with nonstick cooking spray.

In mixing bowl, combine cake mix, melted butter and 1 egg, mixing until stiff dough forms. Press mixture evenly in bottom of prepared pan. Bake crust 15 minutes or until light brown.

In mixing bowl, combine remaining 2 eggs, corn syrup, brown sugar, egg white, and vanilla, mixing well. Stir in pecans. Pour evenly over baked crust and return to oven 20 minutes or until filling is set.
Calories 104 Calories from fat 39% Fat 5g Saturated Fat 2g Cholesterol 18mg Sodium 99mg Carbohydrate 15g Dietary Fiber 0g Sugars 7g Protein 1g Dietary Exchanges: 1 other carbohydrate, 1 fat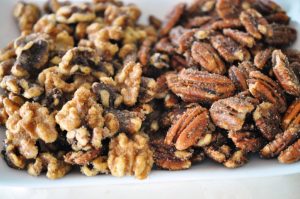 Spiced Pecans make an oh-so savory snack or party pick-up. Get creative, as they are a great accompaniment to your cheese platter or even great sprinkled on a salad, a dip or roll in a cheese ball for extra kick to your dish. Toasting pecans is another delicious way to enjoy pecans – intensifying their flavor. We love to toast them and then freeze to have available for a recipe at a moment's notice.
Fun Easy Entertaining Cookbook
Too Hot in the Kitchen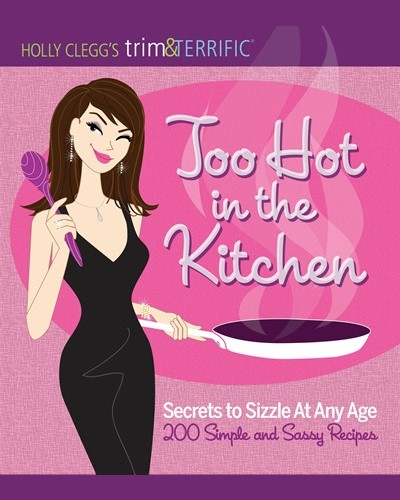 If you're looking for easy healthy recipes with some pizzazz, then Too Hot in the Kitchen will be your favorite cookbook. From this delectable sweet treat to easy entertaining ideas, this book guides you through the kitchen.
All recipes have nutritional information and diabetic exchanges. If you like to read cookbooks–the women's quotes will keep you entertained.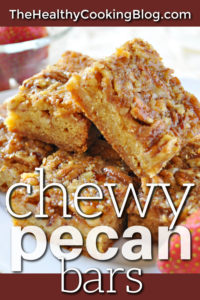 Organize Your Thanksgiving Menu Recipes for only $1.99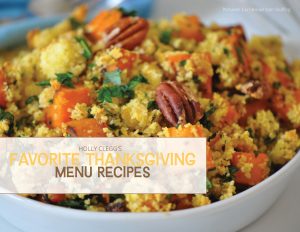 WHAT'S INSIDE:
Top Ten Time-Saving Thanksgiving Tips!!
Shopping List
Terrific Tips
Serving Suggestions
Nutritional Information
Holly included some of her go-to holiday tips plus shopping lists to organize this busy day along with her personal Thanksgiving menu. The only thing you will see missing is stuffing the turkey because Holly's son-in-law is always in charge of making a fried turkey!
Get All Holly's Healthy Easy Cookbooks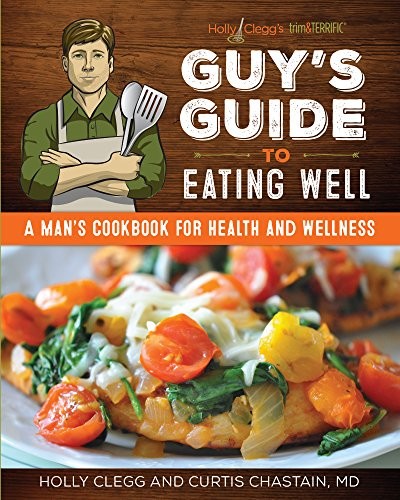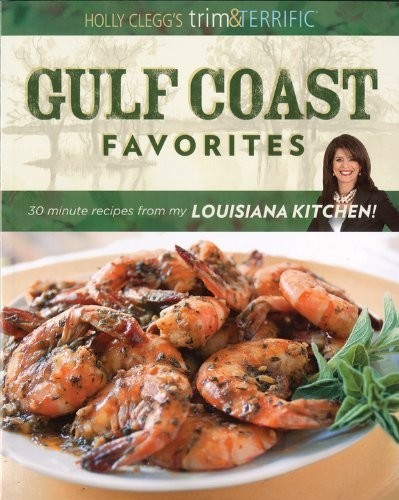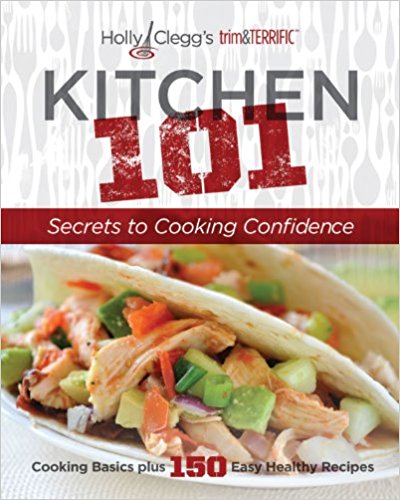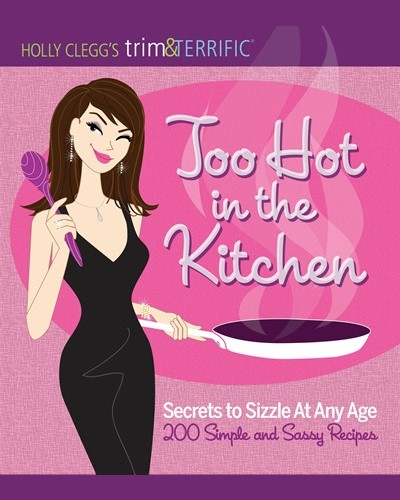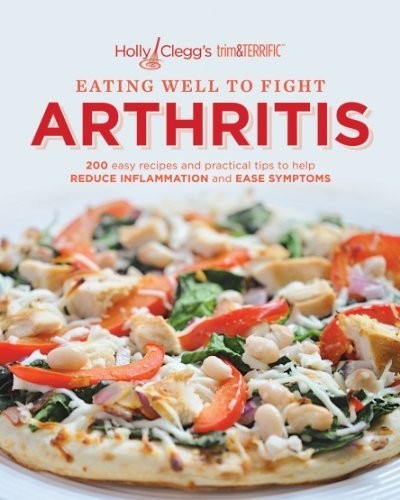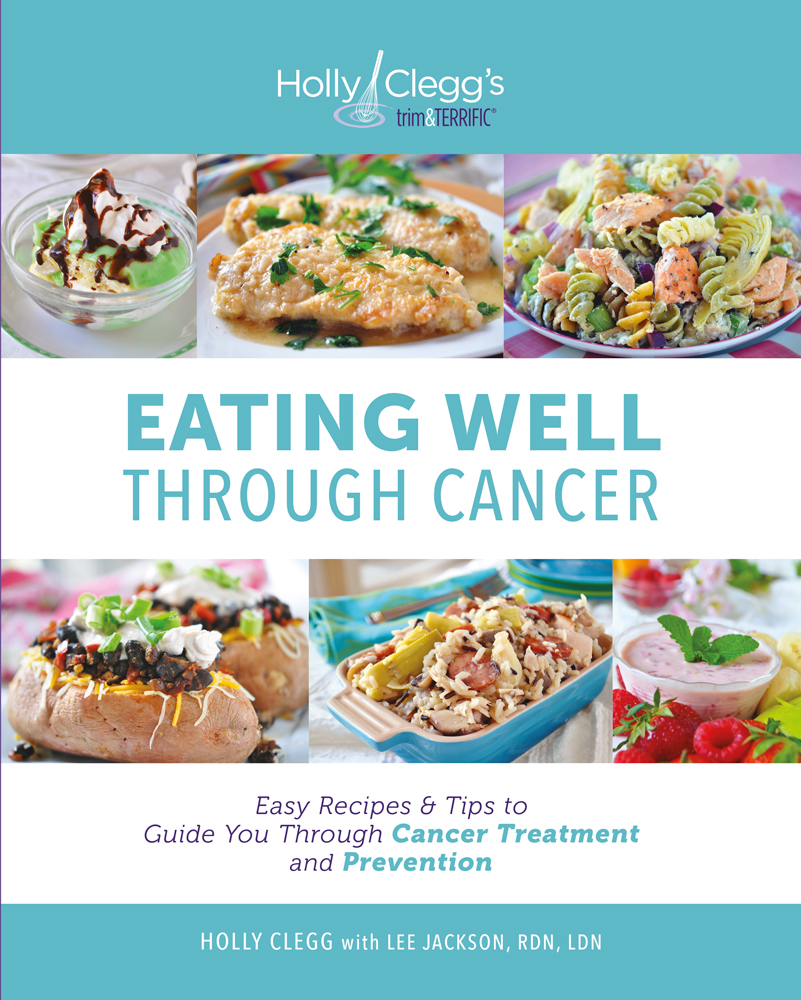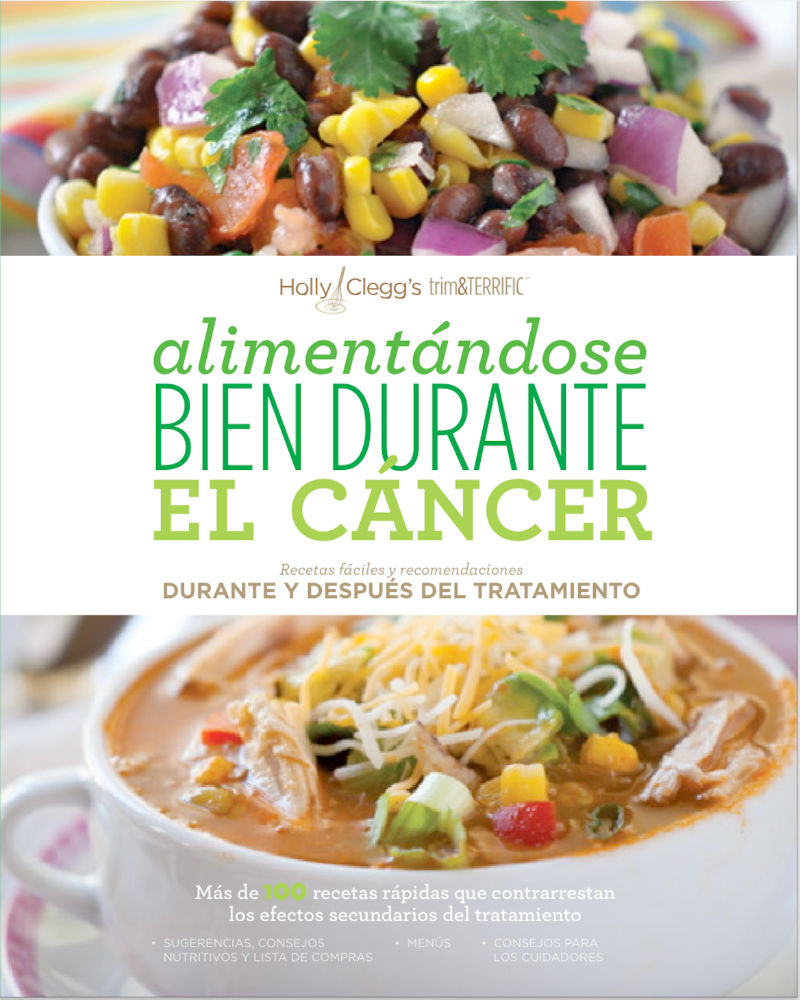 The post Pecans – Sweet to Savory appeared first on The Healthy Cooking Blog.