Soup-er Supper Season
It's officially fall and finally Soup season – our favorite time of the year! The weather is becoming beautifully brisk, and a big pot of simmering soup is often on the stove. This hearty and satisfying Shrimp, Crab and Corn Soup from Holly Clegg's Gulf Coast Favorites cookbook is one of our favorite creamy, heart warming soups! One-pot meals are great because they leave easy cleanup, without the hassle of tons of dirty dishes, they feed a crowd and can easily be frozen in batches for dinner another day. Definitely a must-try "soup-er" supper!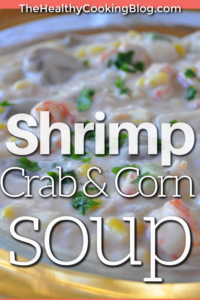 Shrimp, Crab, and Corn Soup
If you prefer a creamier style seafood and corn soup that will wow your friends and not your waistline, you will enjoy this easy recipe.
Servings
14
(1-cup) servings
1

onion

chopped

1

green bell pepper

cored and chopped

1

teaspoon

minced garlic

2

tablespoons

all-purpose flour

2

cans cream-style corn

10 3/4-ounce

1

can diced tomatoes and green chilies

10-ounce

2

cups

fat-free chicken broth or vegetable broth

1

cup

skim milk

1

package reduced-fat cream cheese

8-ounce

2

pounds

medium peeled shrimp

1 1/2

cups

frozen corn

1

cup

claw crabmeat

picked through for shells

1/4

cup

chopped fresh parsley

1

bunch green onions

chopped
Coat large nonstick pot with nonstick cooking spray. Sauté onion and green pepper until tender, 5 minutes. Add garlic, sprinkle with flour, and stir for one minute.

Gradually add cream-style corn, tomatoes and green chilies, broth, and milk. heat for several minutes. Add cream cheese and stir until melted.

Add shrimp and corn. Bring to boil, reduce heat, and cook until shrimp are done, 5–7 minutes.

Stir in remaining ingredients, cooking until well heated.
Calories 175, Calories from fat 24%, Fat 5 g, Saturated Fat 2 g, Cholesterol 116 mg, Sodium 491 mg, Carbohydrate 17 g, Dietary Fiber 3 g, Sugars 5 g, Protein 17 g, Diabetic Exchanges: 1 starch, 2 lean meat
Southern Favorite Side Dishes and So Much More in Gulf Coast Favorites Cookbook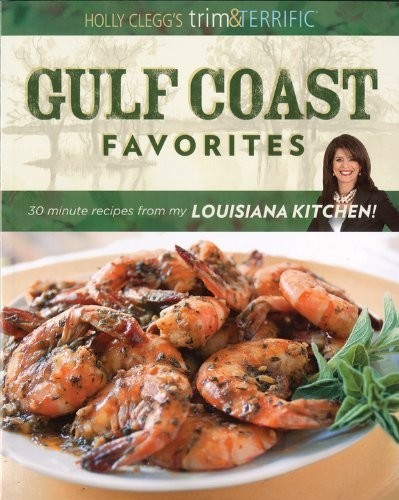 Shrimp, Crab, and Corn Soup is an easy, yet lusciously sweet, savory and creamy seafood soup. Purchase already-peeled shrimp in your seafood market or grocer to avoid the hassle of peeling them yourself. Claw crabmeat has a distinct sweetness and is a slightly brown color. It is less expensive and often used in soups, gumbos, and stuffings. If you would like, omit the crab and just add more shrimp – it is just as delicious!
With Holly Clegg's Gulf Coast Favorites cookbook you get healthy Southern favorite recipes and even a healthy gumbo! Check out this unbelievably easy Chicken and Sausage Gumbo for a wonderful Winter weather one pot meal.
Organize Your Thanksgiving Menu Recipes for only $1.99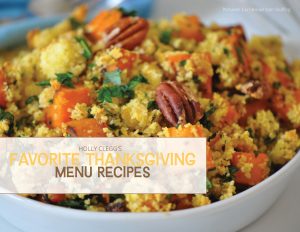 WHAT'S INSIDE:
Top Ten Time-Saving Thanksgiving Tips!!
Shopping List
Terrific Tips
Serving Suggestions
Nutritional Information
Holly included some of her go-to holiday tips plus shopping lists to organize this busy day along with her personal Thanksgiving menu. The only thing you will see missing is stuffing the turkey because Holly's son-in-law is always in charge of making a fried turkey!
Get All Holly's Healthy Easy Cookbooks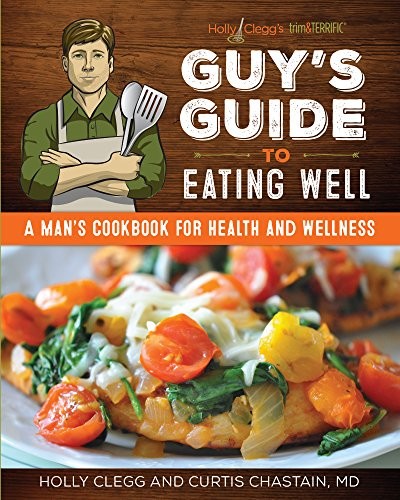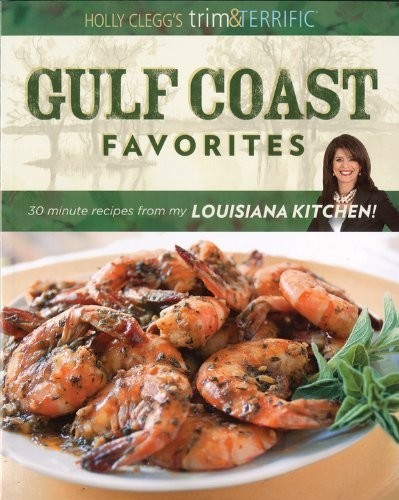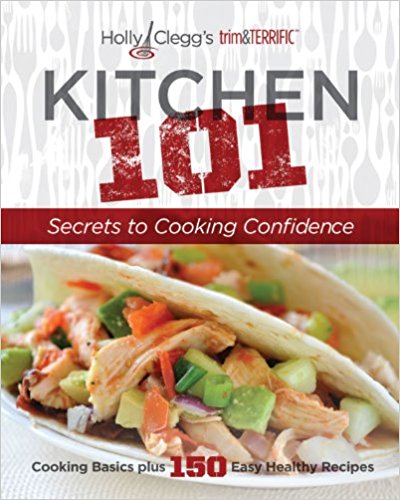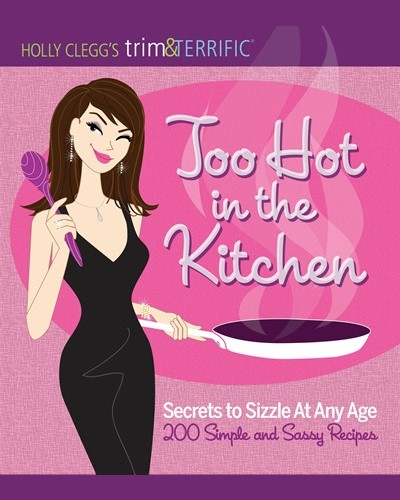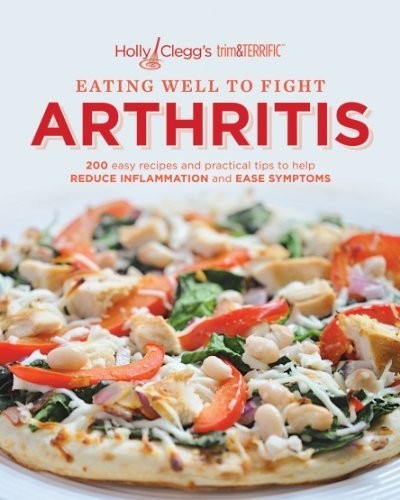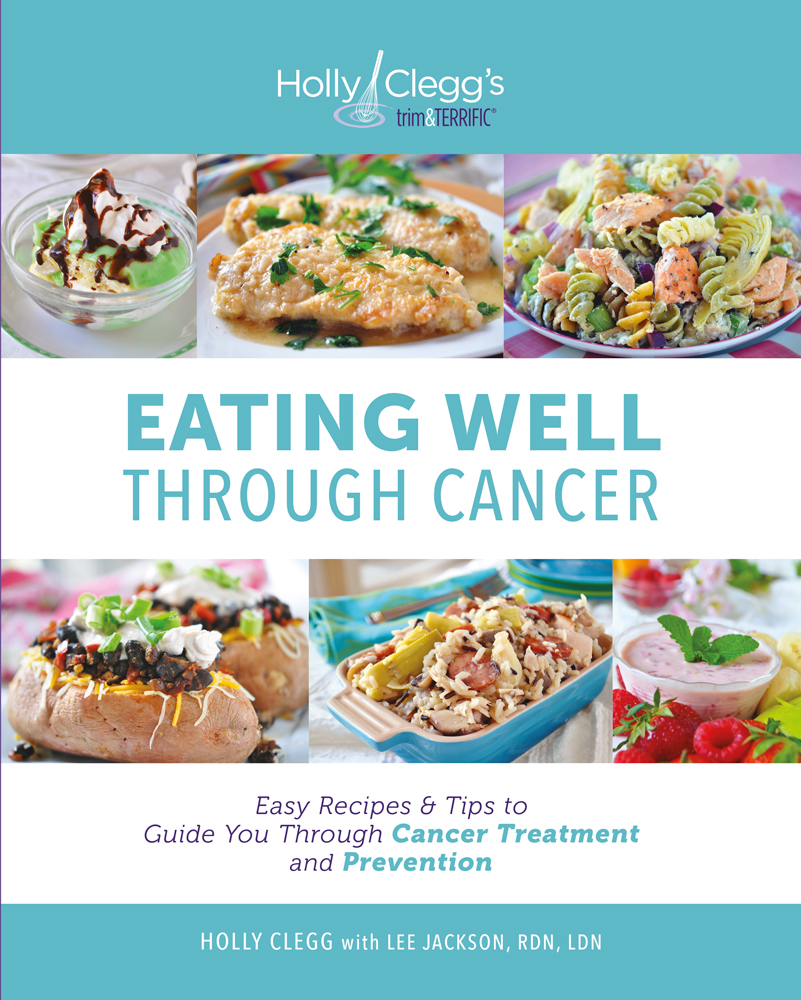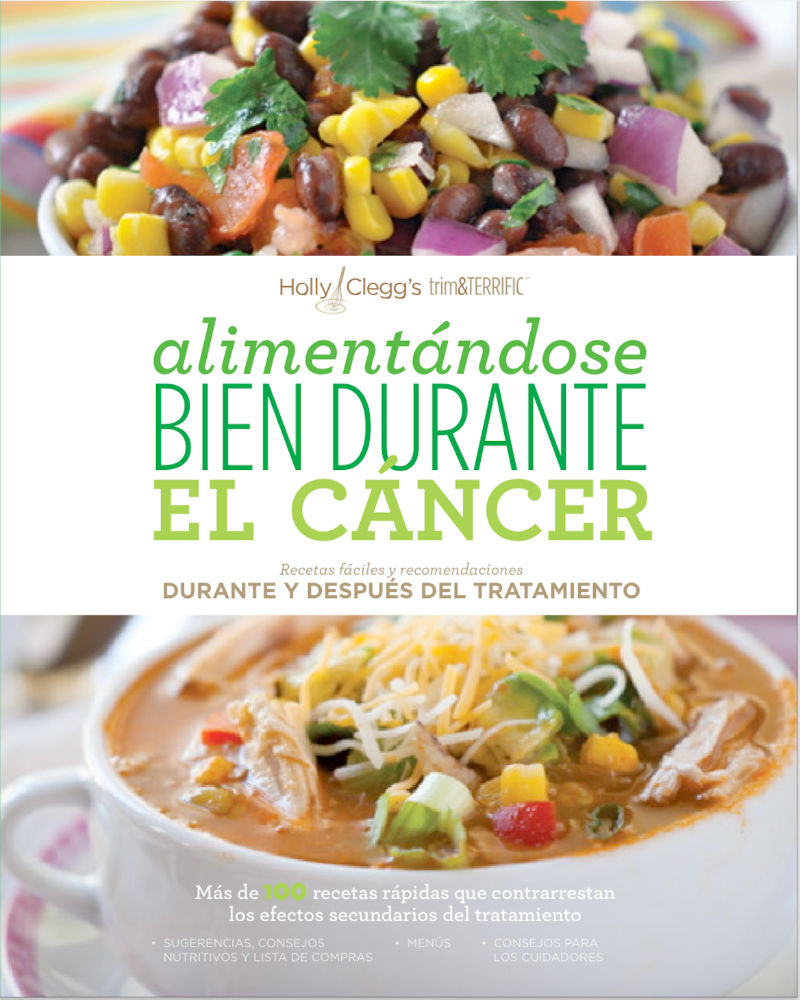 The post Soup-er Easy Suppers – Shrimp, Corn and Crab Soup appeared first on The Healthy Cooking Blog.