Struggle with Needing Fast Dinners? Easy Crab Cakes Recipe Makes Fast Meal
Sometimes you don't have time to cook and who would think of crab cake recipes as a fast dinner? My easy Crab Cakes recipe with Horseradish Sauce not only is simple to make but absolutely delicious. When I don't have time to cook, I often turn to my KITCHEN 101 cookbook and this week I had a craving for a crab cake recipe. What you might not realize is this is a healthy crab cakes recipe. Also, this recipe is a diabetic crab recipe which sometimes is hard to fine. I love crab cakes but often find the restaurants have so much filler and I want to taste the crabmeat. The best of both worlds with my recipe – easy-to-make, full or crabmeat and healthy! Don't forget the incredible crab cake sauce recipe.
Easy Crab Cake Recipe with Everyday Ingredients
When I am creating my recipes, I try to include the least amount of ingredients to give the recipe the right amount of flavor. After all, nobody wants a long shopping list! My goal is to inspire you to cook healthier and enjoy your favorite foods. This healthy crab cake recipe truly is a winner. I am staying at my sister's house in Houston while undergoing cancer treatment and decided to make them dinner. I whipped up my best crab cake recipe in minutes and they were so excited to have homemade crab cakes packed with crabmeat. We all enjoyed them too much and my brother-in-law loved the crab cake sauce recipe. I love this Horseradish Sauce as it complements the recipe.
Crab Cakes with Horseradish Sauce
As a huge crab cake fan, this easy-to prepare recipe promises to tantalize your taste buds. The secret to good crab cakes is quality crabmeat and minimum filler.
1

cup

Panko bread crumbs

divided

1

egg

2

tablespoons

skim milk

1/2

cup

chopped green onions

2

teaspoons

dijon mustard

1

teaspoon

worcestershire sauce

1/4

teaspoon

hot sauce

1

16-ounce

container lump or white crabmeat

picked through for shells

1

tablespoon

olive oil
In bowl, mix 1/2 cup panko crumbs, egg, milk, green onions, mustard, Worcestershire, and hot sauce mixing well with fork. Carefully, fold in crabmeat and with hands mold into eight crab cakes.

Coat crab cakes with remaining 1/2 cup panko, pressing gently to make crumbs adhere. Refrigerate 30 minutes or time permitting.

In large nonstick skillet, heat oil and cook crab cakes 3-4 minutes, spray nonstick cooking spray on top crab cake, flip and cook another 3-4 minutes or until done.
Nutritional info per serving: Calories 117, Calories from Fat 25%, Fat 3g, Saturated Fat 1g, Cholesterol 66mg, Sodium 272mg, Carbohydrates 7g, Dietary Fiber 1g, Total Sugars 1g, Protein 14g, Dietary Exchanges: 1/2 starch, 2 lean meat
Terrific Tip: Serve as a main course, or make miniatures for appetizers.
Quick and easy, this sauce has bite.
1/4

cup

nonfat sour cream

2

tbsp

light mayonnaise

1

tbsp

lemon juice

2

tbsp

prepared horseradish

pinch

sugar
In bowl, combine all ingredients. Mix well.
Per Serving: Calories 22, Calories from fat (%) 50, Fat (g) 6, Saturated Fat (g) 0, Cholesterol (mg) 0, Sodium (mg) 48, Carbohydrate (g) 2, Dietary Fiber (g) 0, Sugars (g) 1, Protein (g) 1 Diabetic Exchanges: Free
Eat Healthy With my Healthy Crab Cake Recipe – Crab Cake is Diabetic Recipe!
I know we all love trendy, good food and especially this popular crabmeat recipe. There's always a crab cake on a menu when you're eating out. I am a crab cake connoisseur and love to order them at the restaurant. However, I actually prefer my easy crab cakes recipe because I know the quality of the recipe. I know many people have asked for an easy crab cake recipe no mayo so here you go. Best of all, this delicious and simple crabmeat recipe is diabetic-friendly and fits into a Weight Watcher's diet.
KITCHEN 101 Is Best Cookbook For Quick Meals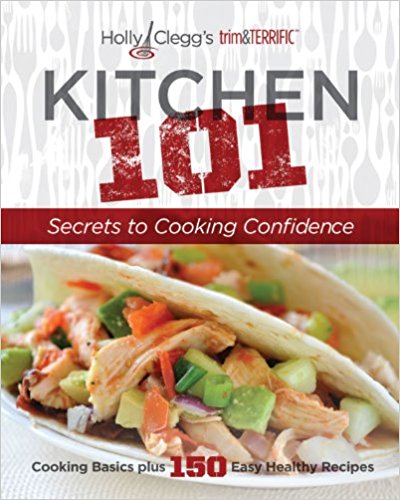 Whether you are a newby in the kitchen or you want to make quick dinners, KITCHEN 101 is my easiest cookbook. All my simple recipes put a good healthy meal on the table fast! Just like these delicious Crab Cakes with Horseradish Sauce. I have a MENUS CHAPTER and my healthy crab cakes recipe is from the Louisiana Lagniappe Menu Chapter.
Stick with me to get you out of that cooking rut and make you a star in the kitchen. This book highlights diabetic recipes like this delicious diabetic crab cake recipe!
Turn Easy Crab Cakes Recipe Into Appetizers
All you have to do is make miniature crab cakes and then you have appetizer portion sizes. Refrigerate until ready to cook and you can even cook in the oven on a baking pan at 350 degrees. I have even cooked these simple crab cakes ahead of time, refrigerated and reheated on a baking pan in the oven. The delicious crab cake sauce recipe is definitely a make ahead recipe. You might want to double the Horseradish Sauce as it is so good!
Love This Mini Nonstick Spatula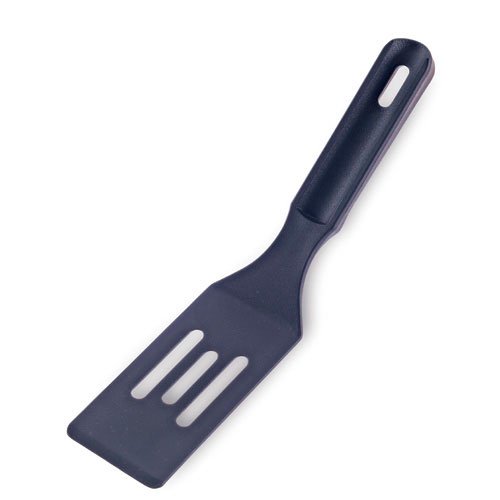 The Pampered Chef Mini Nylon Serving Spatula
I know it might seem silly but this
mini spatula i
s one of my favorite kitchen gadgets. Years ago I was doing The 700 Club on my Cancer cookbook. In the make up room, someone was selling Pampered Chef so I wanted to see what everyone was buying.
I bought this miniature spatula and it's the perfect size to flip my miniature crab cakes. Nonstick and a fun and functional kitchen gadget.

Easy Diabetic Crab Cake Recipe
It is important to remember a diabetic diet is really the healthiest way to eat. Any time you area eating a diabetic-friendly recipe, it is just better for you. So feel good about enjoying this simple delicious and diabetic crab cake recipe. I have lots of easy diabetic recipes on my blog to keep cooking healthy.
Told You I Am A Crab Cake Fan
If you liked my simple crab cake recipe, I have another one you will enjoy! Want a little spice in your life? You'll love these Wasabi Crab Cakes. I also have a recipe with Louisiana crawfish for an amazing Crawfish Cake recipe. Both are amazing! Remember, these recipes whip up quickly for fast dinners on busy nights

Get All My Healthy Easy Cookbooks
Get on Amazon below or order directly from my site. On my site use DISCOUNT CODE TRIM25 for 25% Off!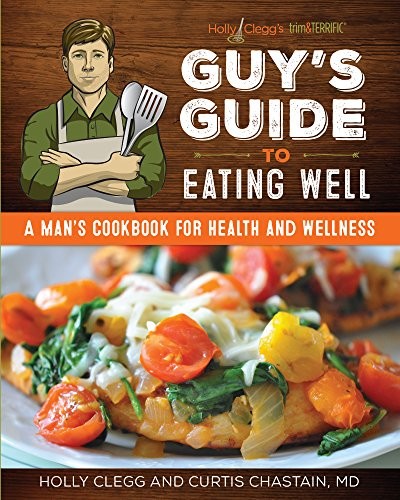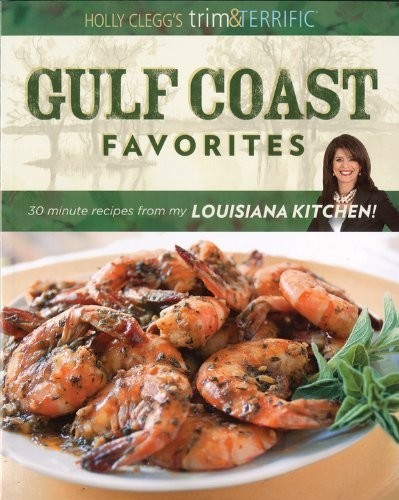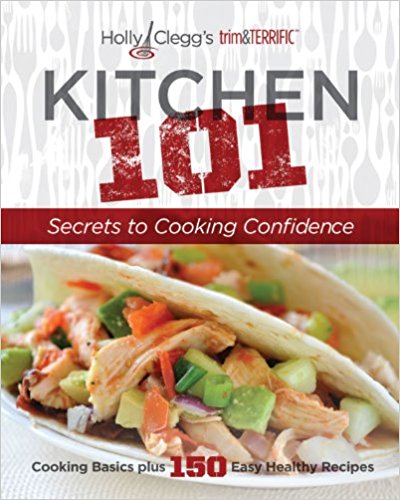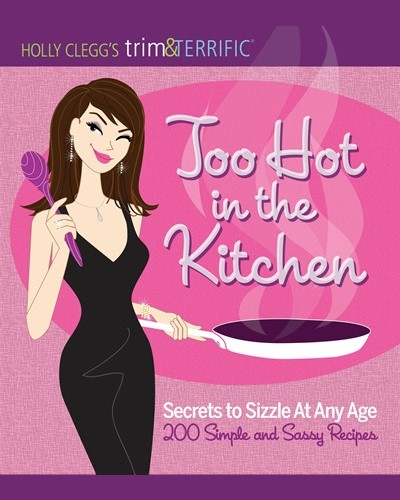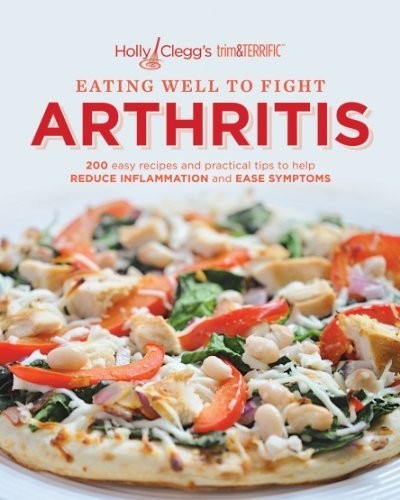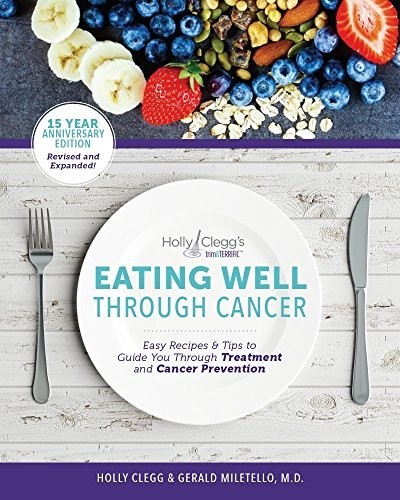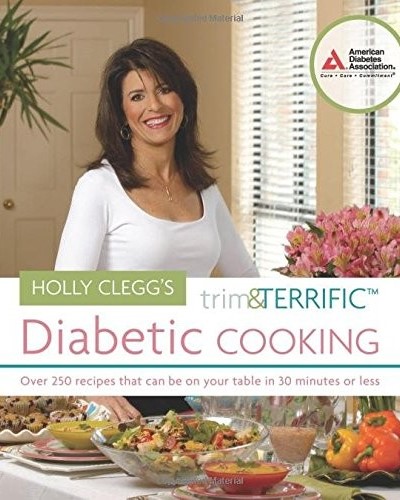 The post Easy Crab Cakes Recipe with Horseradish Sauce Makes Quick Healthy Dinner appeared first on The Healthy Cooking Blog.