Healthy Butternut Squash Recipe Also Tops Best Butternut Squash Recipe
My Butternut Squash, Kale, and Cranberry Couscous makes one of the best roasted butternut squash recipe. When you just need one extra side, this healthy butternut squash recipe is the perfect choice. Toss together and serve hot, room temperature or cold. You'll love the versatility of this butternut squash and cranberry recipe from Guy's Guide To Eating Well cookbook. I always enjoy couscous because it is quick cooking if you have never had it. This delicious recipe tops my list of best butternut squash recipe with the combination of cranberries, toasty walnuts, goat cheese, kale and couscous. Then, the Orange Vinaigrette finishes it off making this such a festive, tasty couscous salad recipes or side.
When You Need One More Side Or Salad -Butternut Squash and Cranberry Recipes
Butternut Squash, Kale and Cranberry Couscous
Get festive with this colorful combination of sweet butternut squash, crunchy kale, tart cranberries and toasty walnuts tossed with couscous. You'll love the versatility to serve it hot, room temperature or cold.
Servings
6
1 (cup) servings
4

cups

cubed butternut squash

salt and pepper to taste

1

cup

pearl couscous

cooked in water according to package instructions

2

cups

coarsely chopped kale leaves

3

tablespoons

dried cranberries

1/4

cup

chopped walnuts

toasted

2

ounces

crumbled goat cheese

optional

Orange Vinaigrette

recipe below
Preheat oven 425°F.Line baking pan with foil and coat with nonstick cooking spray

Arrange squash on prepared pan and season to taste. Coat with nonstick cooking spray.

Bake 15 minutes, stir, and continue cooking 10-15 minutes or until squash is tender. Remove from oven and transfer to large bowl.

Add couscous, kale, cranberries, walnuts, and goat cheese, if desired. Toss with Orange Vinaigrette (see recipe).
2

tablespoons

apple cider vinegar

1

tablespoon

olive oil

3

tablespoons

orange juice
. Whisk all ingredients together until combined.
Nutritional information per serving: Calories 230, Calories from fat (%) 22, Fat (g) 6, Saturated Fat (g) 1, Cholesterol (mg) 0, Sodium (mg) 16, Carbohydrate (g) 40, Dietary Fiber (g) 4, Total Sugars (g) 5, Protein (g) 6, Diabetic Exchanges: 2 1/2 starch, 1 fat
Terrific Tip: With pre-cut butternut squash, chopped kale, and quick cooking couscous, this salad comes together quickly.
Nutritional Nugget: You know you are eating with nutrition with this colorful of a plate — each color providing important protective vitamins and nutrients to reduce aches and joint pain.
My Best Butternut Squash Recipe Makes Easy Diabetic Side or Salad!
Don't you love when you can get such a wonderful combination of ingredients with great flavors and textures together. This spectacular healthy Butternut Squash Recipe might look like a long ingredient list but I promise it is not. Put the squash in the oven to roast. Start the quick cooking couscous and gather the other ingredients to toss into one bowl. The Orange Vinaigrette adds a citrus touch that complements butternut squash and cranberry recipes. Best of all, Guy's Guide To Eating Well highlights all recipes with a "D" if they are diabetic like this best butternut squash recipes This makes it easy for anyone to eat healthy or follow a diabetic diet!
Guy's Guide To Eating Well Highlights Chapters For Preventive Health!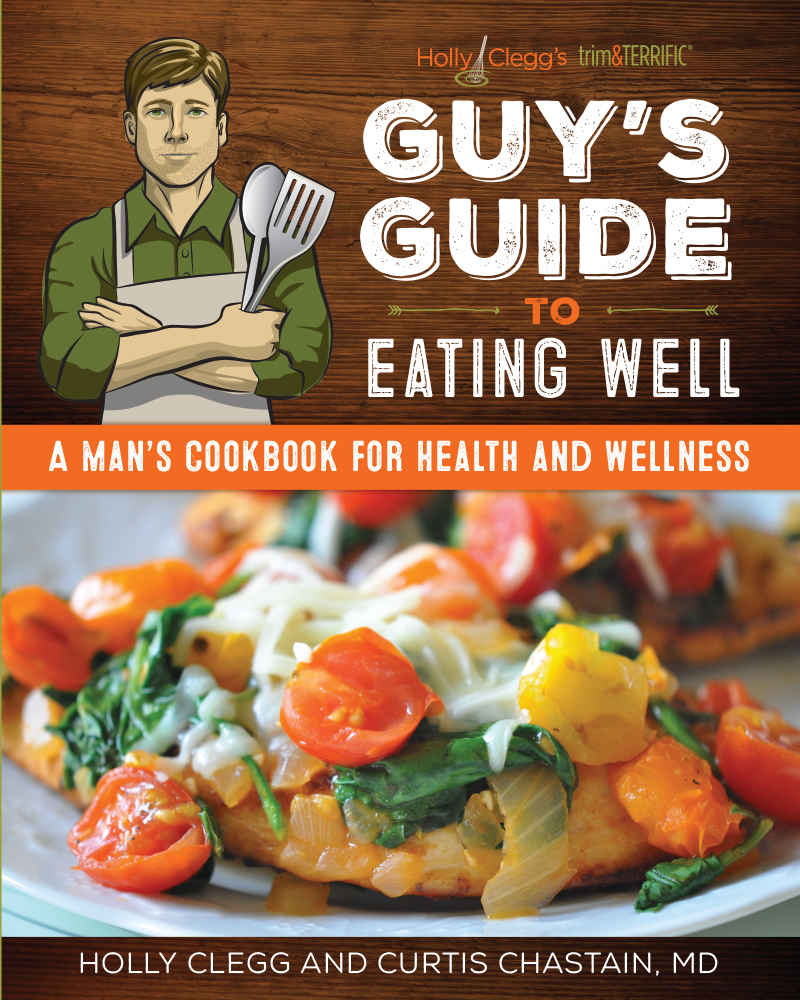 I am so excited about my men's health cookbook because it is practical and everything in a cookbook a man (or anybody) can want for preventive health. This amazing butternut squash and cranberry recipe tops couscous salad recipes. From The Arthritis & Joint Pain Chapter in Guy's Guide To Eating Well, this salad contains anti-inflammatory ingredients. As far as healthy butternut squash recipes, tasty, easy to make and a powerhouse of good ingredients, you have a winning and simple couscous salad. Festive and fantastic and the best butternut squash recipe!
My Daughter LOVES Her New Oven For Roasted Butternut Squash Recipes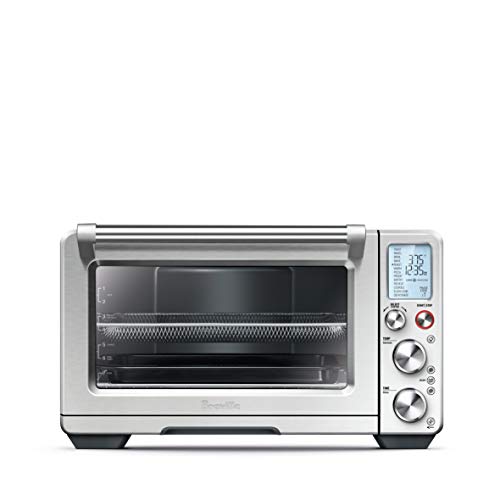 Breville Smart Oven with Air Fry, Brushed Stainless Steel

Are you ever out of oven space? Do you only have one oven and wish you had another. My daughter, Haley, called me and said her life has changed when she got this new Breville Smart Oven.
The perfect size to fit into a small kitchen but this smart oven is big enough to cook whatever she wants too and it is so multi-functional. Perfect for an apartment and takes the place of a toaster oven
You'll Enjoy This Smart Oven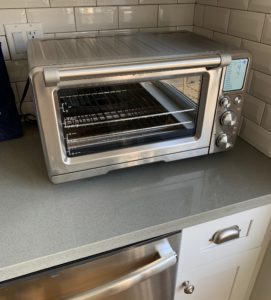 I told you how excited my daughter Haley was to have her new Breville Smart oven. She lives in San Francisco and there's not much kitchen space so this second oven works great for her. Much better than a toaster oven we both use to have.
So, I think I will have to get this new multi-purpose oven too even though I already have a double oven. Sometimes, I prefer the smaller oven so I don't have to heat up my big oven. Here's another roasted butternut squash recipe, Chicken, Quinoa, Butternut Squash Stew to make in the new oven!
Get All My Healthy Easy Cookbooks
Get on Amazon below or order directly from my site. On my site use DISCOUNT CODE TRIM25 for 25% Off!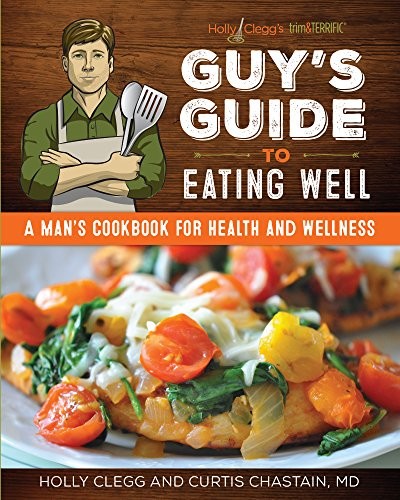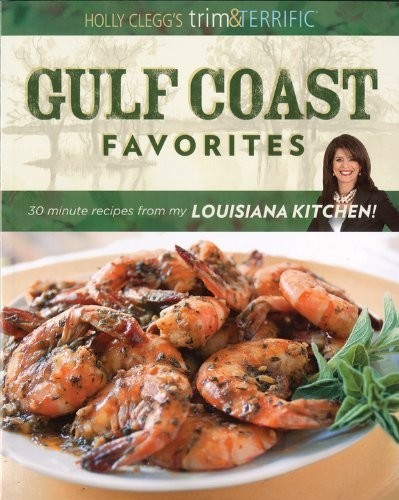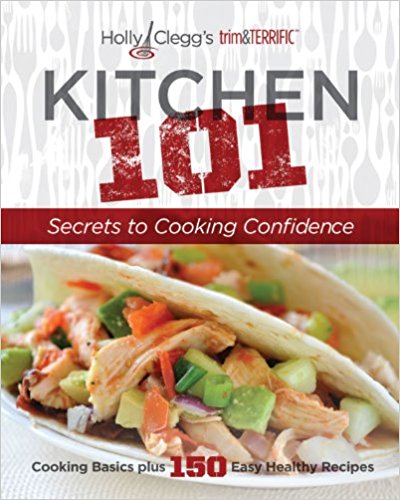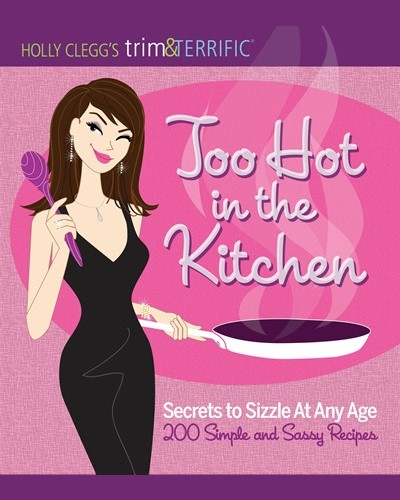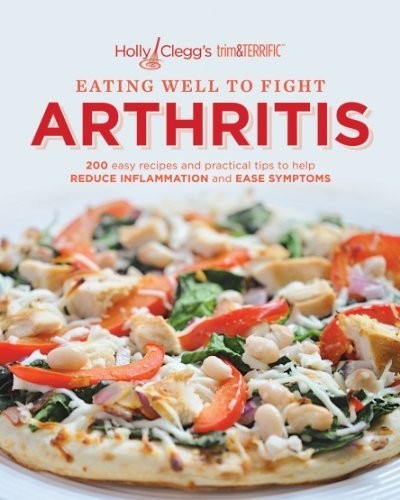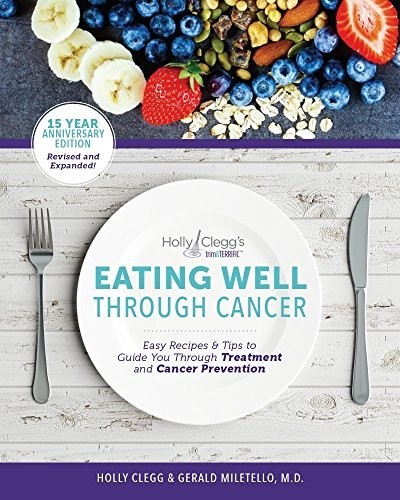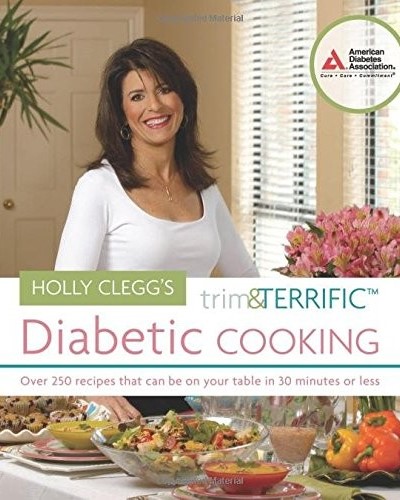 The post Best Butternut Squash Recipe: Butternut Squash, Kale and Cranberry Couscous appeared first on The Healthy Cooking Blog.