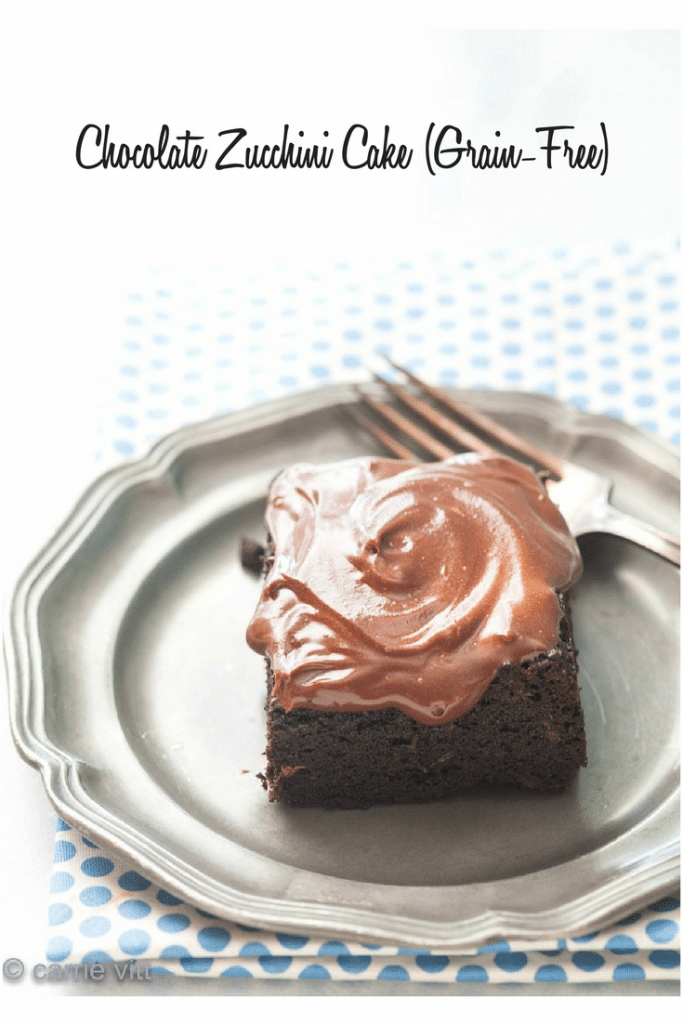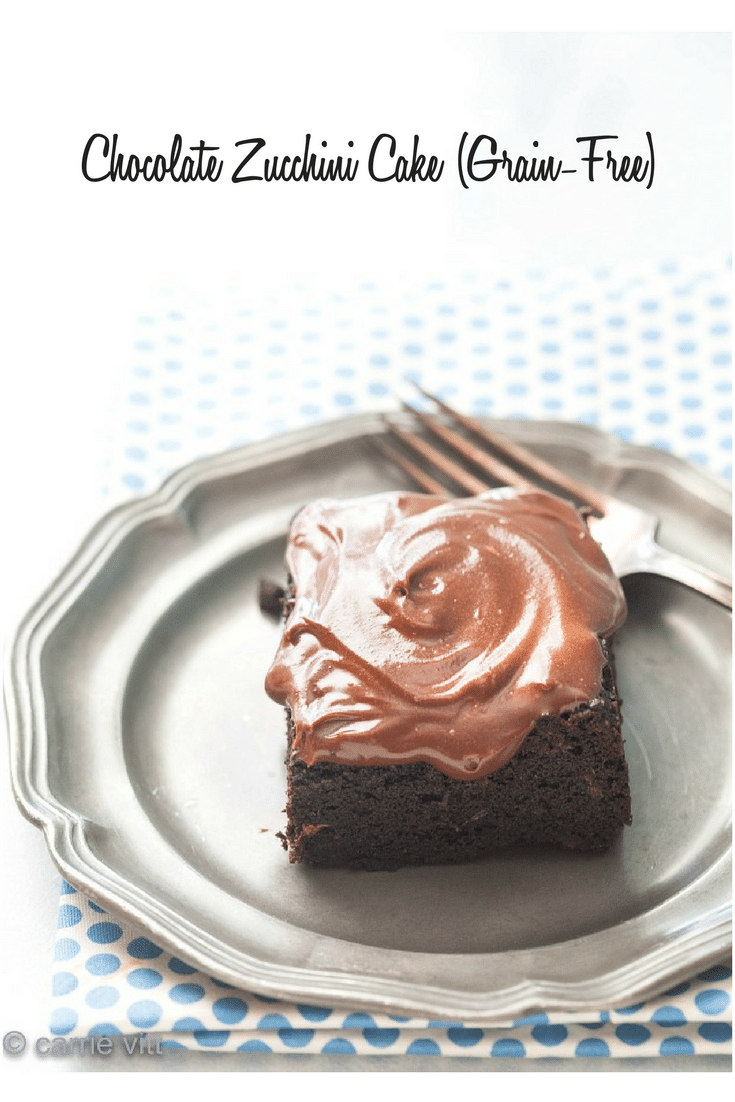 This week, we reach the 9th anniversary of Deliciously Organic! Almost a decade! What an incredible opportunity this blog has provided over the last nine years to offer millions of people nutrient-dense recipes and solid health advice, publish two cookbooks, become a certified Nutritional Therapy Practitioner, build a private online essential oil wellness community, and make friends all over the world. Wow. I'm so, so thankful.
Thank you for coming back each week to this little corner of the internet – I'm excited to continue bringing you healthy recipes and many more health and detox articles for years to come.
I know you only get a small peek into my life here on the blog, so I want to remind you to come follow me over on Instagram where I share more behind the scenes info as well as daily food, detox, wellness, and essential oil tips.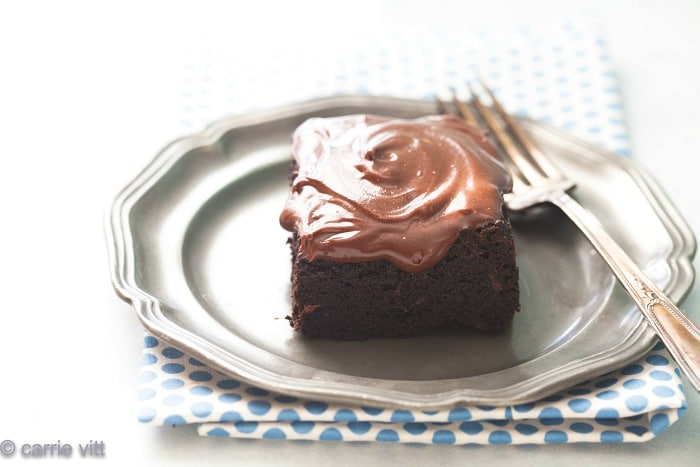 Whenever I celebrate with a dessert, I always go for chocolate. I love a good Chocolate Zucchini Cake, so my daughters and I got in the kitchen last week to create grain-free recipe for you.
In my mind, Chocolate Zucchini Cake is basically an excuse to make a chocolate cake, add a vegetable, and be proud of yourself because you're eating a vegetable for dessert. 🙂
When you make this cake, I want to warn you that the batter will be very thick, but the water from the zucchini will leach into the batter while baking to create a lovely, moist cake. I hope you enjoy!
Carrie Vitt
Chocolate Zucchini Cake (Grain-Free)
20 minPrep Time
35 minCook Time
55 minTotal Time
Ingredients
For the cake:

2 cups almond flour
¼ cup coconut flour
1 teaspoon unflavored gelatin
½ cup maple sugar
½ cup cocoa powder
1 teaspoon baking powder
1 teaspoon baking soda
1 teaspoon Celtic sea salt
2 large eggs
½ cup whole plain yogurt
¼ cup coconut oil, melted and cooled
2 teaspoons vanilla extract
2 cups shredded zucchini

For the frosting:

2/3 cup evaporated coconut milk
¼ cup unsalted butter
4 ounces Enjoy Life Chocolate Chips
½ teaspoon vanilla extract
Instructions
Preheat oven to 350ºF and adjust the rack to the middle position.
Place the almond flour, coconut flour, gelatin, sugar, cocoa powder, baking powder, baking soda, and sea salt in the bowl of a standing mixer . Using the beater attachment , mix on low for about 30 seconds until combined.
In a separate bowl, whisk together the eggs, yogurt, coconut oil, and vanilla. With the mixer on low, slowly add the wet ingredients to the flour mixture. Stir in the zucchini. At this point the batter will be very thick.
Spoon the batter into an oiled 8x8-inch glass baking dish and spread evenly in the pan. Bake for 35-40 minutes, until a cake tester inserted into the center of the cake comes out with just a few moist crumbs attached. Cool completely.
Place the coconut milk and butter in a small saucepan and heat until butter is melted. Place the chocolate chips and vanilla in a blender. Pour the hot milk mixture over the chocolate and let sit for 30 seconds. Blend until smooth. Pour the frosting into a medium bowl and chill in the refrigerator for about 1 hour until thick.
Spoon the frosting over the cake and spread evenly. Serve.
7.6.4
4568
https://deliciouslyorganic.net/chocolate-zucchini-cake-grain-free/
Copyright 2016 Deliciously Organic
The post Chocolate Zucchini Cake (Grain-Free) appeared first on Deliciously Organic.