So, you've finally decided to try Kratom? Welcome to the club!
If you're new to Kratom, or even if you're not, you may be unsure about the best ways to take Kratom. Sure, everyone knows that its taken orally – but is it more effective when brewed into tea or taken as a capsule? In this article, we discuss the most common ways to prepare Kratom along with suggested dosages for each strain.
H0w you prepare and how much Kratom you take is critical to determining the quality of your experience. That's why we created this guide – to help you figure out the best way to take Kratom along with the best dosage.
So, let's get started.
Ways To Take Kratom
There are several ways to take Kratom, each with their own pros and cons. Today, we're looking at a few of the most popular.
Toss n' Wash Method
Or, as I call it, the Tequila method.
This is the fastest way to ingest Kratom. You measure the amount you wish to consume, pour it into your mouth, and wash it down with water. It's quick, it's easy, and requires no preparation. Naturally, it's preferred by most Kratom veterans. It doesn't do much to hide the taste and it can be challenging to swallow so much powder all at once though.
Brewing Tea
This is the most common way to prepare Kratom and our preferred method at Kratom.education. Start by heating a pot of water to boiling. Add roughly 4 grams (2 Tablespoons) of your preferred Kratom leaf or powder to a large cup or other container and then pour the boiling water on top. Stir the mixture until it is thoroughly mixed, making sure to eliminate any remaining powder.
At this point, you can add sugar, honey, or any other artificial sweetener that you like. Let the liquid cool and then strain the remaining residue. The last step is to enjoy!
While it's my choice to enjoy an icy chilled Kratom tea, you can drink it hot or cold, as per your liking. Typically, you'll need slightly more Kratom for brewing tea than you'd require with the Toss n' Wash method.
Capsules
Don't like the taste of Kratom? Not to worry – that's what Kratom capsules are for. Capsules are perfect for people who are on the go but still want to enjoy their favorite Kratom strain. Just make sure that you're buying them from a reliable vendor with accurate measurements and testing procedures.
Yogurt
Kratom is best felt when it's taken on an empty stomach. However, some users prefer to mix their Kratom with yogurt to help hide its bitter taste. Just add 4 grams of your favorite Kratom powder into a healthy serving of Yogurt and enjoy.
Protein Shake
If you don't particularly like yogurt, protein shakes are another alternative. Adding Kratom to a pre-workout shake is actually becoming more common with people who are aware of it's surprising health benefits.
Figuring out the best way to take Kratom is a personal journey and one that requires experimentation. Try them all and see which way you like best.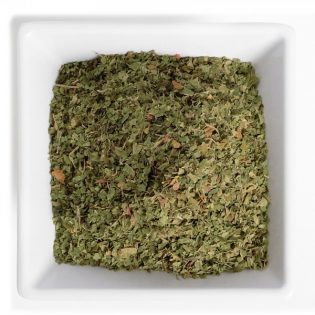 How to Dose Kratom
Kratom's effects vary from one person to the next. It's potency can be hard to nail down, so its important to experiment with lower dosages until you're more experienced. Some of us may feel its effects best at 6 grams or more, while others only need 3 grams to achieve the same results.
We cannot stress this enough! With Kratom, it's important to find your 'sweet spot'. Never take your buddies anecdotal evidence for dosage guidelines!
To make things convenient for you, we've created an easy to follow guide for Kratom dosage. Use this to find the right dosage for you:
Step 1: Start low. Take 1 gram of Kratom powder and wait for 20 minutes to see its effects.
Step 2: If you don't feel any of its effects, or experience only very mild effects, it's time to take it up a notch. Take 1 more gram.
Step 3: Wait for another 20 minutes to experience its effects. Most users start experiencing pleasant feelings in the 2 gram to 5 gram range. Again, if you feel nothing or only mild effects, take another small dose.
Step 4: Repeat this until you've achieved the desired results. Waiting 20 minutes allows you to figure out exactly how much you need to reach your 'sweet spot'.
Step 5: Kratom's effects will likely wear off in 4 to 5 hours. Once you've identified your 'sweet spot', you can skip these steps and take your desired amount.
Important Tips
Here are a few things that you should consider to make your Kratom experience more pleasant and satisfying:
Always take Kratom on an empty stomach
Kratom will dehydrate you. So, drink plenty of fluids.
Your sweet spot may vary from one strain to the next. Always use the above method to identify your 'sweet spot' with each new strain you try.
Maintain logs, especially when you are experimenting with dosage. It can be easy to forget your 'sweet spot' for each strain.
Always buy Kratom from AKA GMP compliant vendors. Never risk buying counterfeit or adulterated Kratom. Click here to see which vendors we recommend.
Limit your Kratom usage to once per day with frequent breaks in between to avoid building a tolerance.
Conclusion
We created this guide to help you discover which way you enjoy taking Kratom. Hopefully you've learned something new. Finding your 'sweet spot' is the most important part of this process and hopefully a part that you will enjoy.
If you have any questions or concerns, please let us know in the comments section below!
The post How To Take Kratom: Preparation, Dosage, & Important Tips appeared first on .