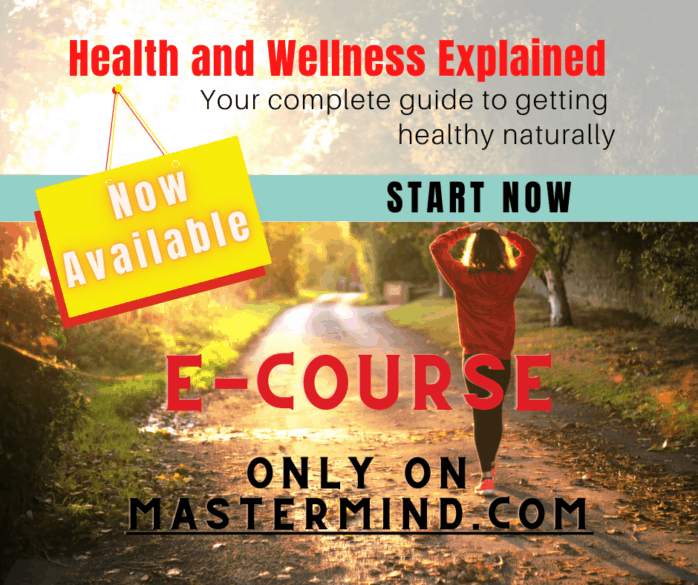 It's official the Health and Wellness Explained – Your complete guide to getting healthy naturally has launched!
I'm so excited to offer this course to you. 😁
This course is for you if:
You're ready to start feeling better naturally.
You're tired of being sick and tired, and not getting better or feeling better no matter what you do.
You're ready to find what works for you and not some cookie cutter "diet".
You're ready to stop the yo-yo dieting and find what works for your body.
You're ready to learn how your body responds to certain foods and ways of eating.
This course, is not for you, if you're looking for a quick fix, an easy way to lose weight, a miracle diet pill, or other 10, 20-day weight loss program.
This course is about educating yourself on what works specifically for your body and learning how to decode your health and wellness.
Please check the comprehensive course on Health and Wellness Explained find it here on Mastermind.com.
I wish you peace and guidance on your journey.
Take care and well.
The post E-COURSE NOW AVAILABLE appeared first on Inspire Health and Spirit.