What is it?
It's a nightshade herb also known as Withania somnifera. It's been used in Ayurvedic medicine for thousands of years. It has many names including Indian Ginseng and Winter Cherry.
Ashwagandha is Sanskrit for "smell of a horse" or "odor of a horse" some translate as "strength of a horse/stallion" (there are different interpretations) which references the scent of and strength (of a horse) gained from the root.
How Can Ashwagandha Help You?
Ashwagandha acts as an adaptogen or anti-stress herb and is also a tonic. It can relieve stress, anxiety, lower cholesterol and triglycerides, reduce blood pressure, increase brain function, increase immunity, treat arthritis, is an aphrodisiac and more.
What Are the Benefits of Ashwagandha?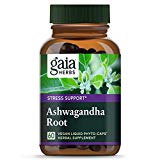 There are so many great benefits of this powerful herb that they are not all listed below. However, these are the top 12.
Stress Reliever
Ashwagandha can lower cortisol levels which are created by stress. Thus helping you manage your stress levels.
Lower Cholesterol/Triglycerides
Reduce lower cholesterol and triglycerides thus improving cardiovascular health.
Reduce Anxiety and Depression
The most well-known benefits of Ashwagandha is its anti-anxiety and its stress-relieving abilities. The herb has a calming effect and helps with reducing anxiety. Anxiety and panic attacks can be difficult to deal with, but using Ashwagandha can help alleviate these symptoms.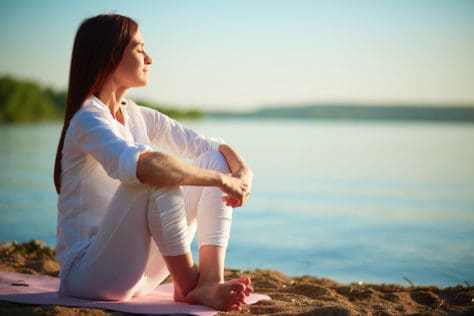 Increase Brain Function Including Helping With Parkinson's, Alzheimer's
Ashwagandha supports brain function and may prevent neurodegenerative diseases such as Alzheimer's. This is in part due to the anti-inflammatory response from Ashwagandha in the brain and its ability to slow the loss of brain degeneration.
Increase Immunity
The African Journal of Traditional, Complementary and Alternative Medicines states "Ashwagandha improves the body's defense against disease by improving the cell-mediated immunity. It also possesses potent antioxidant properties that help protect against cellular damage caused by free radicals."
Cancer
Withania somnifera also mentioned below as WS has been researched for treatment and prevention of cancer.
Not only has WS and its withanolides been shown to have therapeutic potential against cancer, some of them have also been shown to possess cancer-preventive properties"

https://www.ncbi.nlm.nih.gov/pmc/articles/PMC4899165/
Thyroid Function
Ashwagandha is said to stimulate the production of T3 and T4 and increased TSH. Studies have shown overall improved thyroid function to normal levels.
Anti-Aging
The high levels of antioxidants that Ashwagandha assists with protecting your skin from free radicals thus reducing oxidative stress. What does that mean for you? It helps reduce fine lines, wrinkles, dark spots and improve complexion.
Build Muscle/Increase Strength
Athletes gain benefits through increased muscle mass, increased energy, enhanced endurance, reduce recovery time, increase performance, while also boosting the immune system.
Rheumatoid Arthritis
The anti-inflammatory and anti-arthritic agent of Ashwagandha and the ability to act as a pain reliever make it a recommended supplement for arthritis.
Lower Blood Sugar
Amongst the many benefits of Ashwagandha lowering your Blood Sugar is among the top benefits. In addition to helping with your lipids and cardiovascular health it also helps lower blood sugar levels. If you're diabetic be sure to consult your doctor as a precautionary as taking this herb with medication may cause your blood sugar to drop to low.
Improve Fertility/Low Sex Drive
In men, Ashwagandha (an aphrodisiac) can increase fertility and testosterone levels and also helps with ED and loss of libido. For women, it can assist with hormone balancing, including the thyroid, provide antioxidant benefits of cells, i.e. eggs for improved fertility.
My Experience with Ashwagandha
The benefits of Ashwagandha are great and numerous. Trying this herb/supplement to help with your anxiety, stress or any other benefits listed here is worth a try. I've used Ashwagandha for a year or so now off and on. I began using it for its anti-anxiety and stress relief benefits. I noticed a mild change in the mental state over time. Only taking the minimum dose offered some relief but perhaps a higher dosage is needed to gain more benefit for this symptom.
I've recently started taking it again for stress relief and frankly all the other benefits for cognitive improvement. If you get brain fog, or fuzzy thinking this worth a shot too. In addition, I've started taking B6 to also improve and memory function and PMDD. Click the image below to give it a try.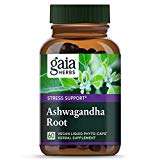 Remember that no two people are the same therefore no two people will have the same outcome. Perhaps the dosage wasn't enough for me to see better results but that doesn't mean you won't see results. We all experience and react differently to supplements and diet changes etc. The only way to know if it works for you is to try it.
I wish you peace and guidance on your journey. Take care and be well.
The post What Are The Benefits of Ashwagandha? appeared first on Inspire Health and Spirit.