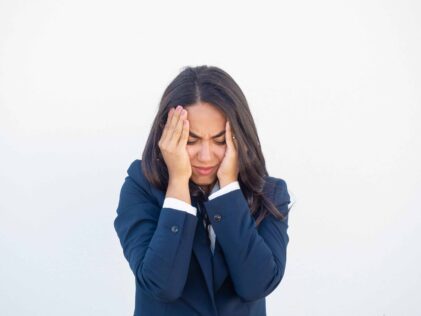 Panic attacks can be a very scary thing to experience.
During my late 20's I had been to a therapist due to stress, overwhelm and a failing marriage. My intuition told me that I needed to speak with someone to deal with all that I was feeling. A co-worker had recommended a therapist and I immediately scheduled an appointment.
It's worth noting that some people come into your life at the precise time you need them. Synchronicity. They're there to help guide you when you need it at that point and time. This therapist is exactly who I needed. I wouldn't have found her without the co-worker's recommendation. And the co-worker wouldn't have given me the name if I hadn't felt comfortable discussing this with her.
I did divorce. The time could've been more difficult but because I was seeing a therapist she helped me through it. I attended many sessions, as is often necessary, and do not regret it one bit.
My First Panic Attack
I was out of town when all of a sudden I couldn't breathe. My chest became tight and so heavy that I couldn't expand my lungs. I sat up doing my best to breathe but I couldn't. I was freaking out inside, as I couldn't talk. I was hunched over trying to catch my breath. It got to the point that we thought I was going to have to go to the ER.
Then as fast as it came, it went. I was able to slow my breathing and the tightness and heaviness went away. Those five minutes seemed like an eternity. That was my first panic attack.
It wasn't until my early 30's that I realized that I had anxiety. I knew I was experiencing it before due to circumstance but I didn't realize this was a regular occurrence with my thoughts. The first time I had a panic attack, I had no idea what was happening. I had no idea what does a panic attack feel like before then.
I also discovered, I'm an Empath, which was contributing to this feeling. Later I learned how to protect myself as an empath; which helped significantly. More about Empaths here and how to avoid energy vampires here.
It wasn't long before I knew what does a panic attack feels like, again.
Second Panic Attack
I had a second panic attack when I was in my early 30's. I had recently moved back home to Houston from Austin, started a new job and was still unpacking. Then I was on my way home from work. I was in the car driving when while sitting at a stoplight I began to have a panic attack.
It was difficult to breathe and everything was closing in, all of a sudden. Time seemed to stop. I was gasping to breathe or so it felt like. I began sweating and then the light turns green. I felt frozen and couldn't move. How could I go? I was panicking because I couldn't breathe. I hesitated before going. I told myself to breathe and I made my turn into my neighborhood.
As soon as I got home I had to sit down and calm my self. Afterward, I was exhausted like I had run a marathon. Wiped out.
How Did I Get Through That?
I sat still and focused on breathing in and out. In my head, I am saying breath in and out. I focused on one object like a laser beam. Then it passed and I was not sure what had happened. It has been about 3-4 years between episodes. Both at very strenuous times. Read tips on how to get through a panic attack here.
What Does a Panic Attack Feel Like?
Terrifying.
Where did it come from? It seems to have come out of nowhere?
I don't recall thinking about anything at that moment when it hit. I was driving, albeit in horrendous Houston traffic for over an hour, that was it. There was no correlating trigger either time.
The high level of stress and overwhelm that I was "dealing" with or lack thereof is what led to the panic attack.
When to Get Help?
During this time I began seeing a therapist. I never once felt ashamed or embarrassed about seeing a counselor or therapist. It was something I knew deep down that I needed to help heal myself. I was struggling and not doing a good job on my own.
You should never feel embarrassed or ashamed of needing to seek out help. There is no reason to not reach out for professional help if you need it. The strongest and bravest thing you can do for yourself is to reach out. Saying you need help takes courage. And luckily, you have plenty of it.
It's Ok. You, Will, Be Ok.
Will it take work? Of course. What in life doesn't take work? You deserve to work on yourself. Something in me during both of those times was telling me, you need help and you need to heal. It's time. Call it God, Spirit, or higher self but it is speaking to you. Listen.
Part of being able to hear this voice is to practice meditation or being still. Stop going and going so as to not feel or numb yourself. Stop for a moment, be still, close your eyes, concentrate on your breath, (breath in and out say it with each breath. This is a form of meditation and can help during panic attacks too).
It is during this quiet time that you will hear those guiding voices. They're always there and all you need to do is listen.
Let It All Out. Cry That Ugly Cry.
Immediately after the first therapy sessions, I felt a gush of release in emotional overload. Crying and journaling got me through this too. Crying is therapeutic. It releases your trapped emotions that you've been holding in and not expressing. Check out these 5 natural ways to relax and get centered.
So do it. Cry the ugly cry. And write in your journal until you've got it all out. Even writing this now is therapeutic and healing.
There are times when you need to have a good cry and get stuff out. Do you know what you can do? Watch a good movie that you know will make you cry while watching. Watch it, by yourself. Immediately afterward you'll feel a sense of relief. You don't have to wait for something to happen to get it all out. Do what works for you.
Release the Trapped Emotions of Fear, Anxiety, Anger, Resentment, Stress. Whatever Emotion You Feel. Acknowledge It. Let It Go.
Notice it in your body (are you carrying it in your neck, shoulders, back, etc) sit with it and allow it to pass through you. Take a deep breath into that area and let it leave your body on an exhale.
The Untethered Soul by Michael A. Singer goes into how to release these emotions. It is a great book and it helped me to acknowledge what I'm carrying and how to release emotion. I recommend it.
Be clear that doing one thing one time will not immediately heal all your angst. You'll have to work on it. Every step forward helps. Emotional well being takes work.
It's learning how to manage your everyday stress and struggles. Stuff like bottled emotions, living life, money problems, kids yelling and screaming, working all day and sitting in traffic for hours on end, and rushing to daycare before you get charged because you were late, which lead to anxiety. I'm stressed writing this scenario out. The answer to what does a panic attack feels like, stems from these stressors and anxiety.
All this is real. Real feelings and emotions. We don't always express and release these emotions. They build up more and more and become panic attacks.
Thankfully, I haven't had a panic attack since. There have only been two panic attacks in my life and I can recall them vividly because they were terrifying. And I took that as a wake-up call to get my health in order. Emotional and mental health fall into that category.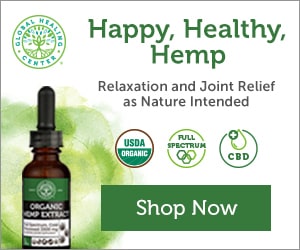 This hemp oil brings me relief when I begin to feel overwhelmed and stress mounting. This allows me to breathe a little easier.
I also believe that nutrition plays a role in your well being, including emotional health. I've been on that journey too; which is what inspired this blog. Explore all avenues to bringing you whole body wellness. Even a cleanse or detox can help eliminate toxins that may be contributing to your anxiety.
Don't Be Afraid to Talk to a Professional
Sure your bestie can always lend an ear but you need an unbiased person who can give guidance that will lead you on your healing journey.
You're brave. You're strong. You have the courage to make the call. No one, not even you, has to go it alone. Whether you have mild or more severe anxiety or mental health issues that need to be addressed. It doesn't matter. Your concerns are yours alone. No one can tell you otherwise or should ever dismiss your feelings. You're not crazy. Don't allow anyone to tell you that you are.
What does a panic attack feel like, to you? No two people are the same therefore no two people feel the exact experience. It may be different from what a panic attack feels like for me or the next person. Your experience is your own and you'll need to find what works best for you to get you through it. Learn more about panic attack symptoms and how to get through it here.
Be your own advocate. We are all dealing with the same struggles and issues in life. Some of us need a helping hand sometimes. And there is nothing wrong with that!
What does a panic attack feel like to you and how do you get through it? Leave a comment below.
I sincerely wish you peace and guidance on your journey. Take care and be well.
The post what does a panic attack feel like? when to get help? appeared first on Inspire Health and Spirit.