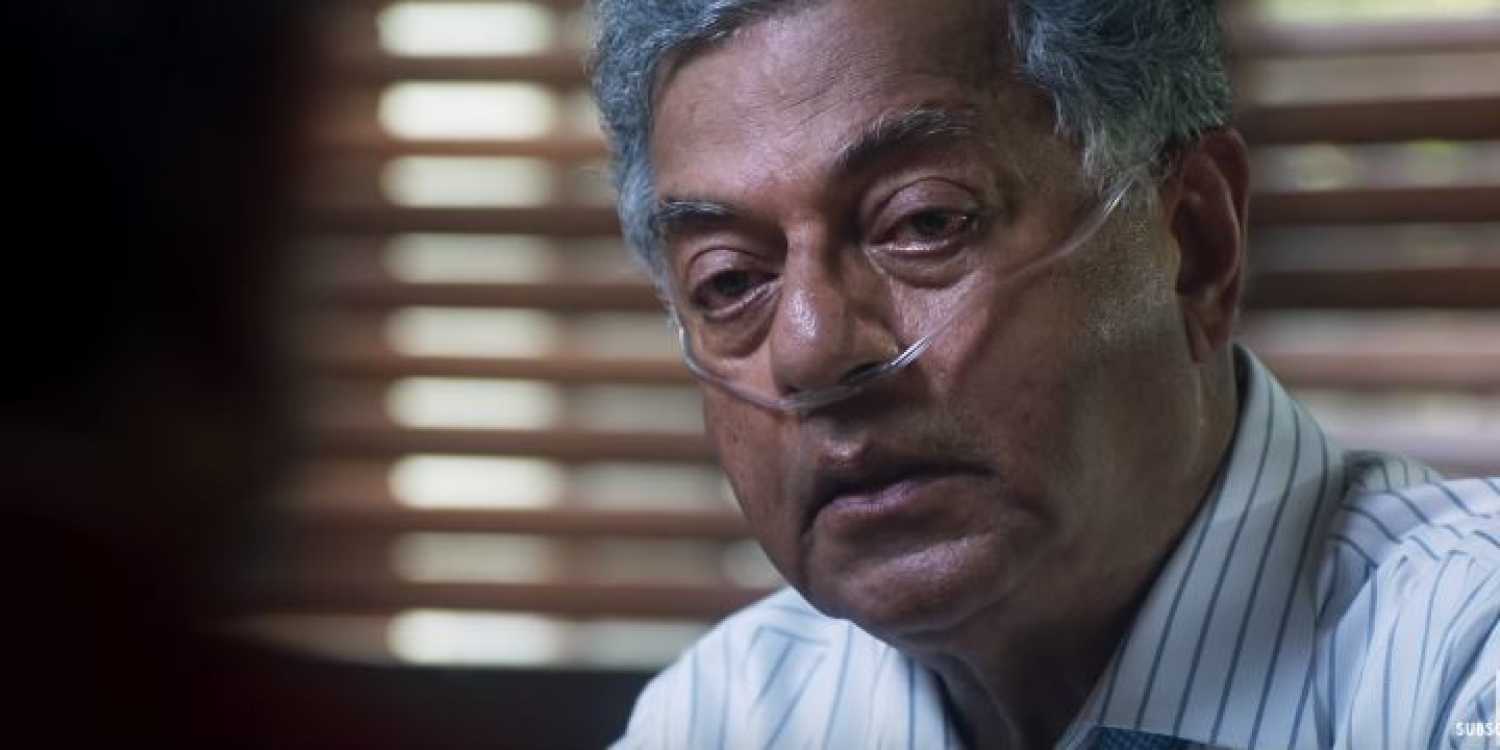 Credit
Remember Girish Karnad, the legend who passed away on June 2019. His last Hindi movie was Tiger Zinda Hai in 2017. While shooting for the movie, the late actor had to carry a portable Oxygen tank with him and its tubes were attached to his nostrils, as he was suffering from the advanced stage of Chronic Obstructive Pulmonary Disease (COPD).
COPD is an incurable, progressive disease, which is an umbrella term to describe progressive lung diseases including emphysema, chronic bronchitis and non- reversible asthma.
The classic symptom of COPD is shortness of breath because the tubes carrying oxygen to air sacs in the lungs get inflamed, either due to chronic bronchitis or smoking.
At the age of 25, human lungs are the most efficient. We can take in around four to six liters of oxygen with every breath, but every year there is a decline of 25-30 ml in our oxygen intake. The decline in lung efficiency is about two-three times faster in smokers, about 80 to 90 ml.
What causes COPD?
Over the past 26 years, the prevalence of COPD has increased to 29.2% which is a serious health concern.
Smoking tops the list of risk factors. Given the fact, India is home to approximately 120 million smokers in India, it is but natural for COPD to become the number two killer disease for Indians. The airways are constantly inflamed in smokers, and they are not able to expel carbon dioxide as efficiently as they should which makes it difficult for them to inhale oxygen to their fullest capacity. This is especially true for older patients. Inability to expel carbon-di-oxide properly from the lungs cause tightness of the chest.
Long-term exposure to lung irritants which could be a result of profession or environment, we live in damages lungs in the long run. For Indians, the increasing episodes of COPD should not come as a surprise because 14 of the twenty world's most polluted cities belong to India, as per the report of WHO in 2016. The toxic air quality damages our lungs gradually.
Asthma patients can develop COPD. Asthma is a chronic lung disease that inflames and narrows the airways. Treatment usually can reverse the inflammation and narrowing that occurs in asthma.
Why is it difficult to diagnose COPD?
COPD is underdiagnosed. Around 50 per cent, people suffering from the disease have never been diagnosed with it because of lack of awareness.
The gold standard of diagnostic test Spirometry is poorly utilised in clinical practice. Spirometry measures how much and how fast the lungs exhale.

Also, COPD is often confused with asthma because of similar symptoms, like shortness of breath, wheezing, cough and chest tightness.

COPD often progresses into heart disease, which may be treated but the underlying lung disease remains undiagnosed.
The cost of living with COPD
COPD affects the quality of life of patients. As patients become breathless, their physical activity diminishes and it is directly linked to decline in their lung capacity. It also weakens the bones and muscles of the patients.
Initially, doctors prescribe steroids to treat COPD, but it comes with its set of aftereffects, like diabetes and osteoporosis, which can make the patient susceptible to falls. As the disease progresses hospitalisations become common and according to doctors if a patient has not been hospitalised for 6 months, his COPD is under control.
Treating COPD
The first line of treatment involves widening the airways through the use of bronchodilators. As COPD progresses, the patient has to graduate to Non-Invasive Ventilation, which includes a CPAP, BiPAP machine and oxygen concentrator. Continuous Positive Airway Pressure CPAP is the most effective non-invasive treatment for patients of COPD. Air is pushed from the flow generator through the tubing and mask. The air then passes through the nose and into the throat, where the slight pressure keeps the upper airway open.
Since

CPAP machine

can only be set to a single pressure

many patients find the constant singular pressure difficult to exhale against. For patients with higher pressure strengths, exhaling against the incoming air can feel difficult, as if they're having to force their breathing out.

The solution comes in the form of a

BiPAP machine

,

which is a respirator that steadies the patient's breathing. Earlier, only hospitalised patients had access to BiPAP machines but nowadays it is a tabletop device with tubing and mask. The patient can use it at home to receive two levels of pressurised air – higher pressure while breathing in and a lower pressure while breathing out. The machine has an inbuilt feature to adapt to the patient's respiratory pattern.

Similar to BiPAP therapy,

oxygen therapy

often delivers oxygen to your lungs through a face mask. This oxygen is contained in a portable tank, and your doctor will decide how long should you use the therapy. However, if the disease progresses, the patients must carry a

portable oxygen tank

all the time with them with tubes placed inside their nose or windpipe to make it easier for them to breathe.

On the same line is

oxygen concentrator,

which purifies nitrogen from the ambient air and helps the patient get a steady stream of oxygen.
For a set of healthier lungs, quitting smoking and investing in an air purifier makes sense. Also, you should not ignore shortness of breath, the feeling of tightness in the chest as signs of ageing. It could be warning signs of COPD. Get the disease investigated and insist your doctor to use spirometry to evaluate the health of your lungs. However, if you have COPD, you should work on Non-Invasive Ventilation in consultation with your doctor to control the disease. It will reduce the event of hospitalisation for you.
At PrimedeQ we have a complete range of new and used CPAP, biPAP machines both new and used and you can decide what would be best for you after checking with your doctor. Visit the website, choose the best oxygen concentrator and you do not have to worry about oxygen concentrator maintenance as well.