After having my second baby, I think I have become a mammoth. I was extremely overweight and oversize which has not just damaged my body but broken my stamina and confidence. I wanted to get in shape but every time I feel drained out and the thought of workout was enough for making me tired.
I talked to my friends and they suggested me to join a gym which I did. I was suggested to take supplements especially pre-workout and post-workout because I have very low stamina and I need to revive it if I wanted to be fit.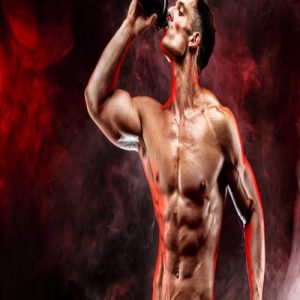 So, I logged on to amazon.com to look out for the top selling bodybuilding supplements and I zeroed on five products on the basis of their Pros and cons as per reviewed by the users. I am sharing a quick review of these products.
1. Optimum Nutrition Gold Standard Whey Protein
Pros:-
Comes in various flavors like chocolate, vanilla and cookies n' cream
Tastes pretty good
Contains very little sugar or fat
Dissolves quickly compared to other products
Gives you the required calories and works as a meal replacement when you are in a rush
Provides you high protein content per scoop
Cons:-
Contains caffeine
Not for people who are allergic to dairy products
High dosage can cause side-effects like a headache, bloating, fatigue etc.
2. Evlution nutrition Bcaa energy
Pros:-
Gives you the energy boost before workout
Comes in various flavors
Easy to use and drink
Dissolves well
Helps in muscle recovery and increase exercise capacity.
Gluten-free
Boost protein synthesis and overall health.
Cons:-
May make you jittery
May cause spike-crash effect and adrenal exhaustion
Consuming this close to bedtime will not help you sleep well
Contains caffeine, artificial sweetener and artificial color
3. EVLUTION NUTRITION LeanMode
Pros:-
Helps in achieving a leaner physique
Suppresses appetite
Doesn't contain caffeine
Helps in losing fat
Keeps you energized and focused
Cons:-
Contains a high dose of ineffective ingredients
Garcina Cambogia present in it doesn't help in burning fat
Contains stimulant although it claims of not having any
4. Optimum Nutrition Essential AmiN.O. Energy
Pros:-
Comes in various flavors
Contains natural sweetener
Boosts energy
Helps a lot during cardiac exercise sessions
Doesn't give you any crashing feeling after workout
Mixes super fast
Not gritty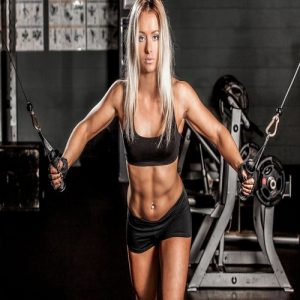 Cons:-
Contains caffeine
All flavors may not taste well
High dose of the product may give you headaches
Doesn't have the enough amounts of BCAAs
Confusing ingredient list
5. SHEER N.O. Nitric Oxide Supplement
Pros:-
Increases Muscle Growth And Strength
Gives 30 days Money back guarantee
Good for your heart
Increases Workout Performance
Increases Blood Flow in the body
Cons:-
A high dose can cause side-effects like sickness, fatigue etc.
Slow results
Not easy to consume as at least four must be taken per day which is not easy to remember
The address of the manufacturer in the product may not be true.
The post Top Selling Body Building Supplements' Review at Amazon.com appeared first on .