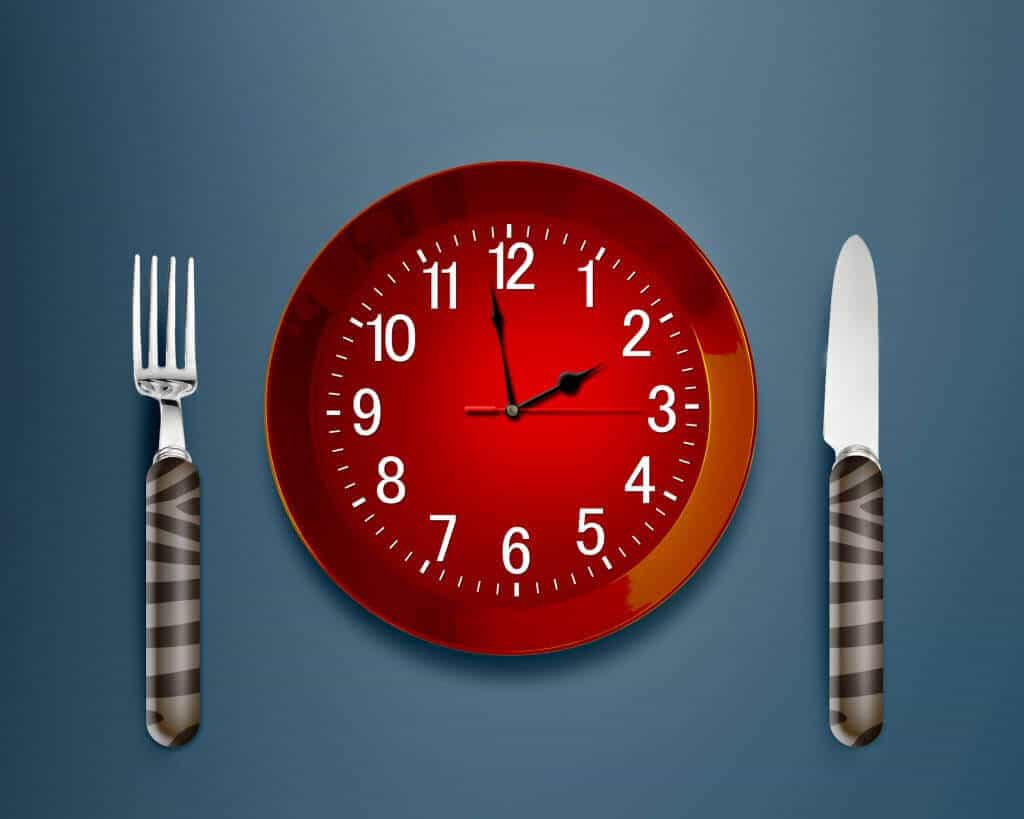 Intermittent Fasting Myths – Explained
There are plenty of intermittent fasting myths out there that often leave people skeptical. Have you been uneasy about trying the omad diet or an intermittent fasting method of weight loss because you are scared it will ruin your metabolism, deplete your muscle stores or leave you starving with no energy?

Well you wouldn't be alone – because despite its growing popularity, intermittent fasting is surrounded by myths.
Many dieters mistakenly believe that fasting causes muscle loss, or that eating frequent, small meals is the key to fat loss. Some still believe that breakfast is the most important meal of the day. These common misconceptions can stall your progress and keep you from reaching your weight loss goals.
So, here are some of the most widely spread intermittent fasting myths:
Fasting Slows Your Metabolism
If you've been dieting for a while, you might have heard that skipping meals slows down your metabolism. This is just a myth. Intermittent fasting actually increases metabolic rate by as much as 14 percent. There is no need to eat five or six times a day to keep your metabolism up.
Energy expenditure begins to decrease after 72 to 96 hours of fasting. However, most people only fast for eight to 36 hours, which has no negative impact on metabolic rate. Additionally, your body is forced to use stored fat for fuel while in a fasted state, which leads to weight loss.
Intermittent Fasting Causes Muscle Loss
Many bodybuilders and athletes eat every two or three hours to keep their muscles in an anabolic state. They claim that muscle tissue needs a steady supply of protein and carbs to grow and recover from training. While it's true that prolonged fasting may trigger catabolism, most IF protocols involve short fasting periods of up to 36 hours. Thus, you're unlikely to lose muscle in such a short time. After depleting its glycogen stores, your body will burn fatty tissue, not muscle. If you're concerned about muscle loss, take BCAA supplements while fasting.
Fasting Leads to Nutrient Deficiencies
Contrary to popular belief, fasting doesn't deplete your body of vital nutrients. As long as you eat well during the feeding window, it's unlikely to experience nutrient deficiencies. After a few days of fasting, your body becomes more efficient at using the nutrients and calories from food.
Skipping Breakfast Leads to Weight Gain
Most IF plane require skipping breakfast. For instance, many dieters fast from 8pm or 9pm to 3am or 4am the next day. This approach actually promotes weight loss. Your insulin levels are high in the morning. Eating breakfast increases them even more, especially if you're having a carb-rich meal. Additionally, your glycogen stores are already high when you wake up, so your body has plenty of energy available. Breakfast does have its benefits, but it's not essential when trying to meet your weight loss goals.
Fasting Sends Your Body into "Starvation Mode"
Efficient adaptation to famine was vital for survival during human evolution. Our hunter-gatherer ancestors did not have access to food around the clock – like we do. The human body has an amazing ability to adapt to stress and caloric restriction. Skipping a meal or two won't cause your body to enter starvation mode and burn fewer calories. Research shows that fasting for short periods of time increases energy expenditure for up to 36 to 48 hours, which in turn promotes fat loss.
Conclusion-Intermittent Fasting myths
As you can see, there are many Intermittent Fasting Myths around this method of weight loss. The fact is, it is effective when done right so be sure you do your homework and start off on the right foot. If you have any more questions about intermittent fasting or eating one meal a day, be sure to visit our community forums.
The post Intermittent Fasting Myths – What is the Truth? appeared first on Omad Diet.