Only a woman can understand the beauty of giving birth to a new life. It's not easy to carry a human in your womb, but women are blessed with the power of endurance. The mother can feel her unborn baby and the needs of the child who is getting ready to face the world inside her.
Your body changes consistently during
Pregnancy
. Some symptoms are normal such as ache or itching but some symptoms are crucial which one should not ignore at any cost.
1: Excessive bleeding or spotting:
Light bleeding is normal in the first three months, but if you are regular bleeding or heavy blood spots, this might be critical. The heavy vaginal bleeding should not be ignored or else it can create complications.
In addition, if your body ache is consistently increasing accompanied by bleeding, it's not normal. The continuous heavy bleeding in the beginning of first three months can lead to miscarriage. But if you are facing bleeding issues after three months, there are chances of having a cervix or vaginal infection. Also, it could be preterm labor symptom which needs an immediate diagnosis.
2. No fetal movements:
In normal cases, baby moves every now and then and frequent kicking it common. If your fetus is moving less frequently, rush to your doctor and get yourself checked. It can happen due to fetus-weakness. In simple words, the baby is not getting required nutrients for growth and movement or the oxygen supply is less than normal.
It's advisable to monitor the regular movements and lid count of the baby; so that you can how often your baby moves and if the movement stops you should rely on your doctor's advice. Do not panic or lose your calm, because it can affect your baby's health.
3. Burning sensation while urinating:
If you're feeling the frequent urge of urinating or there is burning sensation while relieving yourself, there could be an infection. You may go to your washroom quite often but having no urination only itching or burning inside your vagina, this could be a bladder infection. Apart from burning, strong smell or cloudy urine is also the symptoms of bladder infection.
4. Excessive Swelling and high blood pressure:
Though swelling is normal, if it's not normal or causing sudden weight gain, it's time to alert your doctor. This can be the symptom of preeclampsia. Eclampsia it's a condition which increases the pressure of your blood and protein portion in the urine. Treating Eclampsia at right time is important or else you may lose your baby or your own life. This condition is fatal.
5. Vision Problems:
Poor vision is also a symptom of Eclampsia. If everything seems double or dimmed to you, it could be the Eclampsia symptom. So, whenever you encountering flash spots or blurry vision, consult your doctor immediately.
6. Severe cramps:
Normal cramps are acceptable during pregnancy, but if it's not breakable, there is something fishy. Excessive pain and cramps are not good signs. For the first three months, pain and cramps can cause miscarriage but in the last three month, it's the sign of preterm labor.
7. Pelvic Pressure:
Your pelvic region may feel heavy during pregnancy in the last days, that's normal. But excessive pelvic pain or pressure is not normal in the first trimester. If you're facing heaviness or excessive pain at an early stage of pregnancy, rush to your doctor.
8. Extreme itchiness:
During pregnancy, your skin stretches which causes itching. If the itchiness is not normal and it's troubling you too much, this can be a symptom of the liver disorder known as Intrahepatic cholestasis. This condition affects your livers and interrupts the production of bile juice from liver cells. It requires an immediate medical assistance.
9. Excessive headaches:
A headache accompanied by blur vision is a sign of eclampsia. If you are facing dimmed vision and your head is constantly hurting don't take it lightly,
10. Vomiting:
Vomiting and nausea are the most common pregnancy conditions, but excessive vomitings are not a good sign. It can cause dehydration and removes essential nutrients from your body. Your baby is not going to get his part of nutrients if vomiting is frequent. Also, it's a common symptom of Eclampsia.
11. High temperature:
Your resistance towards fever and flu decreases during pregnancy. But fever for more than 36 hours is not common. If you are temperature is consistently higher than normal, get it treated as soon as possible. Also, find the exact reason behind the fever to avoid any mishappening.
12. You are not feeling something right:
Uneasiness is not so common. So, if you think there is something abnormal but you are not sure about the symptoms, you must take your doctor's advice. Do not wait for the time when the feeling will go it can make things complicated. Taking things lightly in pregnancy is the biggest mistake women generally do. You have to take care of every little things associated with your health and baby such as your sleeping position and sleep hygiene, the mattress you are using; it's advisable to use best mattress suggest by experts for pregnancy. Also, yours eating habits should be monitored by the medical practitioner.
13. Pain in legs:
Your legs endure your body-weight and while pregnancy the body mass naturally increases, so mild pain at times is acceptable. But persistent pain is something you must consult with your doctor. This can be due to clotting in your veins which known as deep vein thrombosis. Any such pain should not be ignored.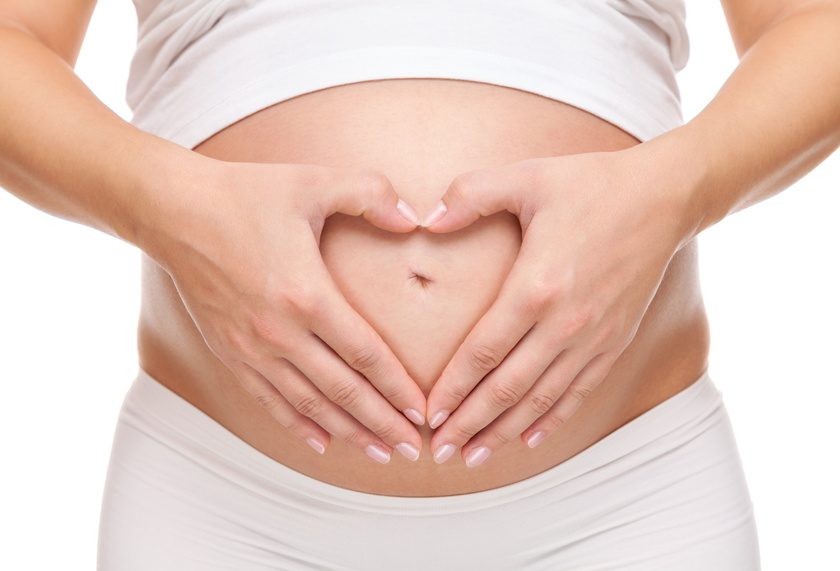 If you are facing any of the following symptoms, it's an emergency. Run by your doctor:
•
High fever even after medications.
•
Blood droplets in a cough.
•
Severe Diarrhea or constipation for more than one day.
•
Feeling breathlessness.
•
Unconsciousness, fainting or confusion.
•
Severe white fluid discharge.
Conclusion:
These symptoms can cause a great hassle and you need immediate help of any of these symptoms are bothering you. Ignorance can lead to a fatal situation. It is advisable to visit your doctor on regular basis and monitor your day to day changes. Also, take care of your sleep and diet to avoid health issues during pregnancy.