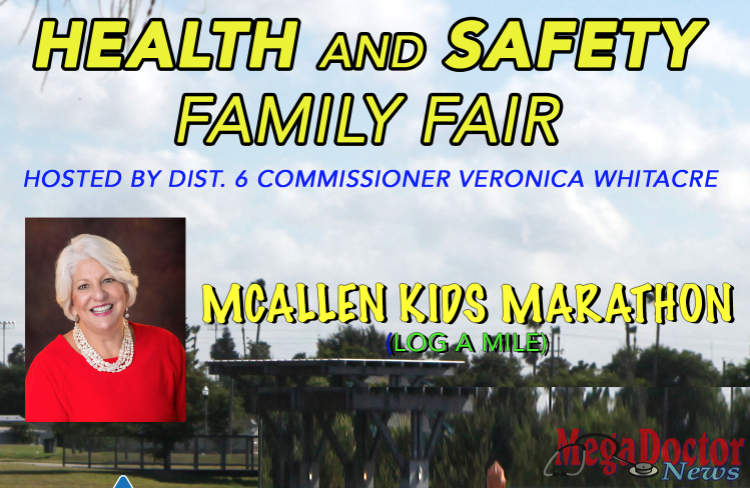 Texas Border Business
Various City of McAllen departments on hand to offer information, children can log mile for Kids Marathon
WHO: District 6 Commissioner Veronica Whitacre
McAllen Public Library
McAllen Fire Department
McAllen Police Department
Run, Ride and Share
McAllen Farmers Market
WHAT:
WHEN & Saturday, October 28, 2017 8:30 a.m. – 11:00 a.m.
WHERE: Town Lake at Firemen's Park, 201 N. 1st St., McAllen
WHY: With a host of fun, healthy and safety oriented activities and information outreach from various City of McAllen departments, Comm. Whitacre's Health & Safety Family Fair will have something for everyone. Get informed, find out how to protect the environment, your neighborhood, your home or your children, while kids tag along or log a mile with two laps around the lake for the Kids McAllen Marathon.
Additionally, Comm. Whitacre will be on hand to answer constituents' questions about district issues and concerns, or provide city-wide information for ongoing projects. "This event is free and open to everyone, especially to the residents ofDistrict 6," said Comm. Whitacre. "I hope to see as many of my constituents out there, sharing their thoughts on our district and our great city of McAllen!"
See Poster Below: