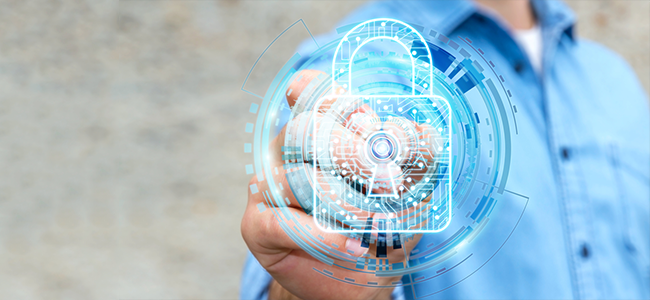 A Phishing attack is a type of social engineering attack in which hackers send fake e-mails to gather confidential and private information for criminal activities identity theft. While phishing e-mails can look like legitimate ones from a reputable company or bank, they are sent by cybercriminals.
Phishing attacks are often used to steal user data, including login credentials and banking information, etc. Unwary users fall victim to Phishing Attacks when they open or click on an email, instant message, or text message sent by an attacker.
Cybercriminals usually masquerade themselves as a trusted entity to dupe users into opening such phishing emails and text messages.
When it comes to an organization's security, Staff members play a critical role in information security. Thus it is essential for organizations to educate its staff members about safe computing habits.
Also, in addition to that, having a robust security tool (such as antivirus or anti-malware software) in place can help combat phishing attacks.
In any organization, staff members hold the key credentials of the organization. Hence, hackers target employees to carry out phishing attacks and obtain confidential information from them.
Phishing attacks are carried out to obtain sensitive business information from victims (employees in this case) and use that data to gain unauthorized access to the organization's protected data, IT networks, etc.
Tips To Avoid Phishing Attacks
Below are some of the tips to prevent phishing attacks.
#Tip 1: One should always remember the fact that genuine businesses or institutions will never collect or ask for key account information, passwords, verification of security questions or other sensitive information through emails.
#Tip 2: If the incoming emails have a ".com address" of a reputable brand or business, it is advisable to double check or verify with the brand or organization directly. So, instead of replying to such bogus emails, contact the real customer care executive to get clear your doubts.
#Tip 3: If you suspect an email to be from an unknown sender and is likely a phishing scam, you can delete that email instead of replying to it.
#Tip 4: Keep in mind that clicking on the hyperlinks in the emails from an unknown sender can send you falling prey to a phishing scam. As mentioned earlier, It is advisable to delete such emails. You can check the hyperlinks by hovering your mouse over the link (without clicking it) on the emails.
#Tip 5: Be cautious when the email you receive have attachments with extensions such as ".scr," ".com" and ".exe" as they are likely to be malicious. Avoid opening them, and it is advisable to delete such emails.
#Tip 6: If you encounter suspicious emails, report it to the original brand or institution that is mentioned in the mail. You can also mark such email as spam so that your email service provider will block similar emails in future.
Most important of all, install a reputable antivirus or anti-malware software such as Comodo Antivirus to prevent malware intrusion on your system.
By following the suggestions mentioned above, you protect personal information from phishing scams and also prevent malware intrusion on your computer.
Comodo Antivirus automatically detects and removes all known Viruses, Worms, Trojan horses, Adware, Spyware and other types of malware from your system. Download Comodo Antivirus today!

The post 6 Tips To Avoid Phishing Attacks appeared first on Comodo Antivirus Blogs | Anti-Virus Software Updates.