No matter the season, taking care of your Garden is a must. Why marvel at how green it is on the other side of the fence, when it could be yours people marvel at, right? Same as you'd expect to do some maintenance and cleaning in your home, you'd have to carry out certain gardening tasks even in autumn and winter. Now that we've officially welcomed winter, it's time to do some garden work and prep it for the upcoming spring. Just because summer has done wear and tear doesn't mean you have to wait until spring to start reviving your space of greenery outdoors.
Both pros and amateurs alike, who love getting their hands dirty, know it takes relying on the adequate tools to get the garden chores done properly and in no time, and one of the tools that could do any garden and gardener good is the electric garden mulcher. You've probably already had your share of raking fallen leaves around, day after day in the autumn months, but instead of seeing them as debris, along with all the other debris-like garden materials, in the likes of branches, wood bark, and grass cutouts, the mulcher would help you start seeing them as mulch materials, the organic source of the much needed garden nutrients for your plants.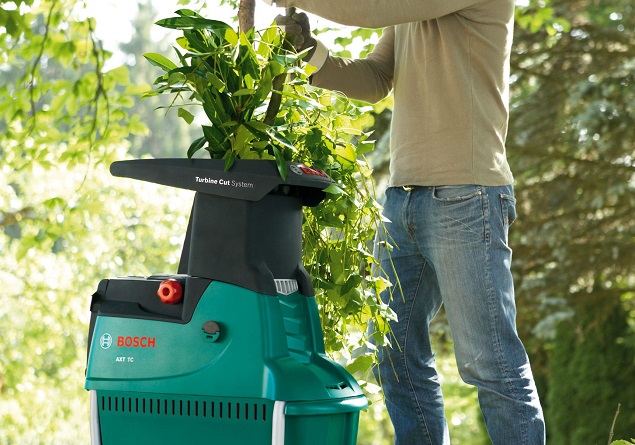 Not only would an Electric Garden Mulcher help you clear out the garden debris, but also turn it into an organic compound and pave the way to the development of your eco-friendly habits. They are affordable, and would save you time and money in keeping your garden organised and organic – best of both worlds. The compound that this ingenious gardening tool helps create is the mulch, the material you can spread around your plants, or the soil, and expect to do miracles to your garden year-round. The organic ingredients of the mulch decompose, and that's when they release all the nutrients.
In other words, you get your very own soil fertiliser for free, with no chemicals added. The benefits you can expect to get are resistant plants to diseases and pests, saying goodbye to weed problems, having proper soil moisturising so you cut down on watering chores (as well as watering costs), having the perfect insulation providing the necessary warmth for your plants during the cold winter months, protecting them from frost, improving the soil's conditions, preventing soil erosion, and improvement of the drainage and the soil's structure, among others. We bet you're convinced on having this tool.
The post Electric Garden Mulcher: The Ideal Gardening Tool appeared first on The Ideal.