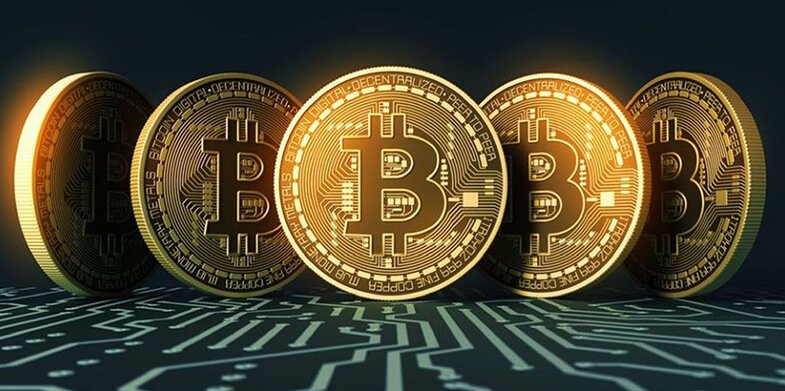 Bitcoins are a type of digital currency that will help you engage in online transactions with different individuals. Backed by encryption techniques which are employed to regulate the generation of currency units, Bitcoins can be either sold or bought depending on your requirement. Displaying a virtual existence, bitcoins which do not exist physically are digital keys that are stored in a digital wallet; the instrument which manages your transactions. Since their evolution which dates back to 2009, bitcoins have become the talk of the town, leading to the emergence of Bitcoin startups.
In this blog, we shed light on several factors in which Bitcoin Startups can benefit from the loud bitcoin boom.
1. The Galloping Growth of Bitcoin Value
It is an interesting piece of trivia to note that the price of a bitcoin has reached $2,800 in 2017. This statistics is in line with a report published by the World Economic Forum Annual Meeting [1] which sheds light on the rapid growth of the price of bitcoins. This positive development fueled the growth of many bitcoin startups is all set to make waves in the investment market.
2. Attracting the Attention of Investors
Bitcoin startups are entities that enable to you buy and sell these units of digital currency. Given the fact that the conventional stock and bond markets are governed by political and economic changes, bitcoins can steer clear of such influences. With the emergence of bitcoins, a host of institutional investors including pension funds, hedge funds and banks began eyeing them as potent sources of cryptocurrency investments. In this manner, a new type of investment was unveiled fueling the growth of blockchain; the path breaking technology favoring bitcoins.
3. Stage Set For Bitcoin Exchange-Traded Fund (ETF)
The future is bright for the emergence of a bitcoin exchange-traded fund. This is a fund that sets the stage for a new form of capital coming in the form of digital currency. Once this fund is made official, bitcoins startups will enter the territory of stock transactions when they will start trading bitcoins just as common stock. Despite the fact that this proposed fund did not go well with the US Securities and Exchange Commission (SEC) in the initial stage, there is immense scope for this fund to see the light of the day. Regulators of this commission who are ordained to review this decision can attach a great deal of confidence to trading in bitcoins.
4. The Prominence of ETF
Liquidity is what makes bitcoin startups thrive. Notwithstanding the fact that you can pick and choose plenty of avenues to buy bitcoin, many investment funds are governed by certain statutory directives specified by the SEC. These rules are concerned about the hoarding of liquid assets. The approval coming from SEC for ETF would mean immense opportunities for money managers to include bitcoin in their asset portfolios. This will eventually pave the way for ordinary citizens to effortlessly buy digital currency, prompting the popularity of bitcoin startups.
5. Bitcoin Has Become Mainstream Currency
Since their emergence in 2009, bitcoins have swiftly made inroads into the financial markets with the regulators getting attuned to digital currency. They are also informed about the way in which they are transacted. This brings hope to bitcoin startups to make their strong presence felt. Looking at the global scenarios, you cannot but agree more with the fact that bitcoins are enjoying popularity in countries like Japan to an extent that they are now legislated to be used as legal tender. This development creates room for retailers to begin transacting in bitcoins; a fillip to bitcoin startups.
6. Global Retailers Patronizing Bitcoins
As per the statistics given out at the World Economic Forum Annual Meeting, a large number of retailers are beginning to embrace bitcoins in the form of bitcoin wallets. You will be surprised to know that an estimated population between 2.9 million and 5.8 million is patronizing cryptocurrency wallets. At this rate, it will not be an overstatement to quote that bitcoin startups will rule the roost. Simplifying the task of buying bitcoins, these developments are not far from living the day when Bitcoin Visa Debit Card can become another means to barter.
7. The Promise Behind 'Bitcoin Scaling Agreement'
Not that bitcoin is free from issues. 'Bitcoin Mining' is the name coined for the settlement process involving bitcoins which is susceptible to a host of issues. The number of transactions that bitcoin users are engaging in, coupled with the fact that the Bitcoin technology is not owned by a single entity pose issues to bitcoin transactions. However, there is a way out for Bitcoin startups to thrive despite these innate problems.
If one of the bitcoin companies makes any changes, these alterations will be embraced by the entire bitcoin community. For this reason, a Bitcoin Scaling Agreement is now in place. This treaty is agreed upon by 56 companies in 21 countries as part of a Blockchain Technology Summit Consensus that took place in 2017. With this treaty in place, bitcoin startups can secure their position in the sphere of market transactions.
8. Immense Scope for Profits Coming From Cryptocurrencies
Bitcoins, since their evolution have registered high market values. Notwithstanding the fact that bitcoins come in as risky and volatile instruments of investment, there is lots in store for Bitcoin startups. They can reap the profits coming from the liquidity feature that bitcoins promise, offsetting the riskiness of dealing with them.
Conclusion
Given the total market capitalization of the global cryptocurrencies market triplicating since 2017 to record a whopping $60 billion, bitcoins are poised to strengthen their position. Susceptible to constant changes in their prices, this unpredictability can be offset by the strong liquid nature of bitcoins. Thus, in all the above-discussed ways, bitcoin startups are here to stay; poised for the long haul.
The post How Bitcoin Startups Can Use the Bitcoin Boom appeared first on Web Development & Technology Resources.