Have you ever wanted to live Stream your PC Gaming but didn't know where to begin? We're here to assist you about complete techniques of doing livestream. While not everyone can expect to be the next Ninja, Dr. Lupo, or Shroud, live Streaming has grown in popularity in recent years. It's a pleasant activity that may be gratifying on its own. And if you put in the effort, you might just find an audience.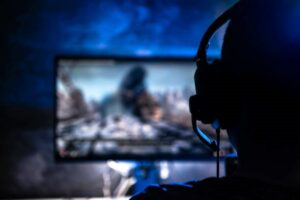 First and foremost, what exactly is game streaming?
If you're reading this, you're undoubtedly aware of what streaming is, or at the very least how it works. Here's the short version in case you're coming in blind.
Thousands of gamers have taken to live-streaming their video-game gaming for millions of online spectators in recent years. Only a few streamers have large regular viewers, with the majority inhabiting a middle tier with smaller audiences and even more slugging it out to develop little communities. This can be done on a PC or with a current gaming console. However, because the latter is more simple and plug-and-play, this guide will concentrate on PC-based streaming.
You have a lot of options for where and how you can stream, which I'll go into below. In terms of tools and services, you've probably heard of Twitch, the most popular. And if you want to become a twitch irl content creator, you can give this one a try!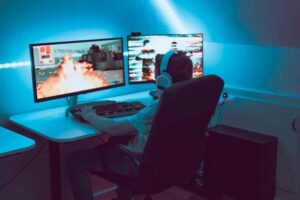 Create a Realistic Streaming Goal
There are several reasons why you might wish to stream yourself playing video games. It's quite interesting to do at its core level, and the prospect of having an audience watch you play games is enough to entice many individuals to give it a shot. You might want to do it just for fun and for yourself—and if you receive a steady stream of spectators, that's fantastic
If that's the case, you'll probably like the more laid-back recommendations in this guide.
Pick the Best Game-Streaming Computer
The most significant impediment to effective streaming is a lack of appropriate hardware, so we'll start there. Streaming services and software have gone a long way in terms of simplicity of use, and many are now free, but you'll still need to buy a few physical objects to bring your streams to life. A powerful enough PC is the single most significant stumbling block and equipment. Because there is so much that goes into making a computer suitable for streaming, this demands the most in-depth explanation.
About Top Graphics Cards that can stream gaming!
To achieve this it is necessary to have the correct essential components. The process of coding and broadcasting your gaming to Twitch or another website is an extremely difficult job for every processor (also known as"the
CPU) and graphics card (GPU) particularly since your computer already uses components to drive the games. Instead of going through each component choice here, whether it's making your computer or purchasing a pre-built PC, I'll direct you to our in-depth guide to gaming desktops that already have the complete information. There's a lot to think about as well, and it's an enormous amount of time to get it through all of it in this article. In this guide that follows, you'll find advice on each part along with our top list of currently built machines to read in case you're not up to date with PC parts.
The best Processor to use for Game Streaming: Why the Processor is Key :
Although your graphics card is sure to have been working hard your processor will be the most important component of your gaming or streaming computer. Multi-core and multi-threaded processors are common these days, however, even the most modern processors designed for daily use can be strained by these requirements, and reduce the quality of your stream and gaming experience. It is possible to make use of your GPU to aid in a load of encoding but the processor will have its resources divided between the streaming, game, and all of your streaming-related applications. No matter how you slice it, you'll require an efficient CPU.
For a general guideline to follow, you should opt for the option of a top Intel ( Core i7 and Core i9) or AMD ( Ryzen 7 and Ryzen 9) CPU. If you're not sure what to do with the components listed above, you'll get more information and tips in our comprehensive guidebook for buying Gaming processing units as well as graphic cards. The reviews linked to in the second guide can provide an idea of frame rates that you can expect from games that are typical for the video card you choose to use. The 16GB memory limit is highly recommended. Although the minimum requirements may be an extra step from these requirements (a Core i5 processor with 8GB memory can run streams) It is recommended to try to get at least these specs for a more smooth experience.
Which Game Streaming Service is the best?
After you have the PC requirements gone How do you get your gaming to the people? Video cards and processing are competent to handle streaming, you just need to provide them with the right platform and the tools to create and broadcast the games.
There's no denying in the bush when it comes to the fact that Twitch is the giant gorilla in this space, so dive into the Twitch stream guide for tips on how to get up and running on this specific platform. It's the most obvious option for the majority
of people. The biggest potential audience is located in the United States, and it is a specialist in specifically this field and its popularity indicates it has simplified the process of onboarding and has improved capabilities.
There indeed exist alternative options to Twitch. However, there are alternatives to Twitch. Gaming is a wildly popular genre by itself on YouTube which is piggybacking on the already popular video platform. YouTube hosts several streamers who are well-known as a Facebook gaming platform that has a smaller audience, but it still has millions of users. it is likely to gain more traction after the announcement of a partnership with Microsoft following the fact that the software giant shut down their streaming platform Mixer, in June 2020. The fact that Twitch has the highest well-known isn't always a good thing in some ways because so many streamers are competing to get attention on the platform. If you're a novice you may find it easier to create your particular niche with one of the alternative platforms. After reading this point if you are still confused you can go with how to stream on twitch to learn everything about streaming.
Additional Extras to Streamers that can be added
Apart from the essential hardware, a few accessories can make the streaming experience simpler. This includes lighting equipment that is mounted on cameras, such as right lights that are specifically designed to place the streamers in a more appealing lighting condition for video. It's an entirely aesthetic improvement, but viewers will notice a rise in the quality of production.
Conclusion:
As you will see, there are a lot of aspects to think about, plan and test your skills before you begin live streaming. However, learning to stream isn't as difficult. With this guide's ultimate tips and a positive attitude and determination, you'll become a master streamer within minutes. Keep these important tips in mind:
Live streaming is on the rise; it's the time that you can join in.
Live streaming requires preparation, planning, and niching down to create the audience's needs, goals, and promotion.
There are four essentials to live to stream and optional equipment.
Select a platform that is suitable for your target market and audience.
Restream is a way to make live streaming more enjoyable for those new to it.
Live video may be recorded in many formats.
Graphics can be added to enhance professionalism.
Make sure you are confident on camera.
Test your devices before going live.
The post How to Stream Gaming Sessions: A Beginner's Guide to Start Streaming in 2022 appeared first on Agatton.