Gone are those days when gaming Headsets didn't match up with the expectations of gamers looking for clear and precise audio quality. Now, stellar headsets from Sennheiser, SteelSeries, and Razer has completely changed the game. Weather you are looking to get lost in Assasin's Creed Series or want to fight back in Call of Duty: World War II, using a good gaming Headset matters. Many of you might be looking for a new gaming headset for your PC/XBox and confused about which one to go for. In this post, we have listed down some of the Best XBox One Headset that every gamer must give a try.
What type of Headset should you buy?
Before jumping to the list of Best XBox One Headset, it is important to know what type of headsets are available in the market.
Analogue headsets: These headsets generally use one or more 3.5mm headset jack to transmit audio and video. The audio quality depends on the device and is usually compatible with PC's, gaming console and mobile devices. Some of these headsets come with a separate jack for headphone and microphone while some with a single jack.
Digital Headsets: These type of headsets use DAC (Digital to analog converter) and offers clear sound with high volume. USB based headsets will work on PC's and PS consoles while optical headsets are compatible with XBox and Playstations.
Wireless Headsets: These headsets use a transmitter that is connected to your computer or gaming console. Wireless headsets offer nuisance free gaming experience as you don't need to bother about the wires around you. However, they are costlier and requires charging regularly.
Virtual Surround Audio: These type of headsets use stereo drivers and are capable of creating multi-positional audio to deliver surround sound giving you a real gaming experience. These headsets are generally cheaper than the True Surround Headsets, but the sound quality is also low.
True Surround Audio: These are the best type of headsets developed for gamers as they provide most authentic surround sound using multiple drivers in each earcup. The sound quality is amazing as each speaker blasts sound from different positions with user located at the center of the action.
Best XBox One Headset 2018
1.

SteelSeries Arctis 7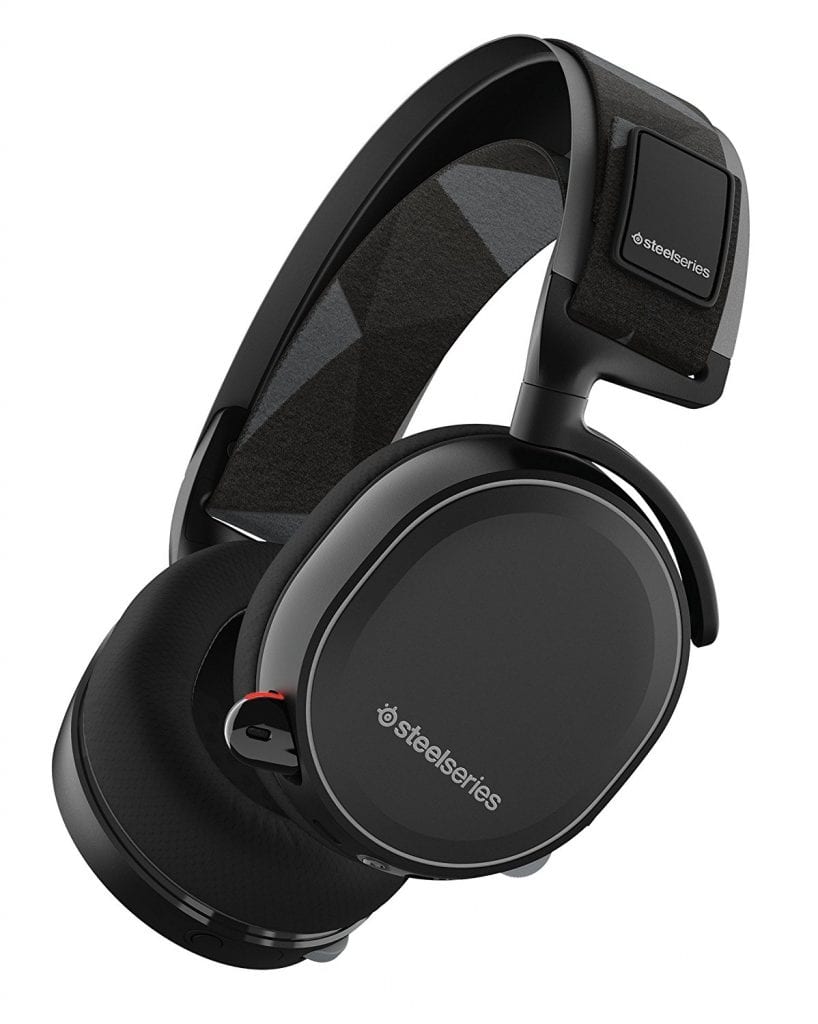 The SteelSeries Arctis 7 is a gamer's favorite headset of all time. It has all the features that a good gaming headset must have. It is compatible with PC, XBox One, PS4 and mobile devices and comes first on our list of Best XBox One Headset. Its self-adjusting band makes it comfortable to wear for long hours without any side-effects. Arctis 7 uses a USB Transmitter, thus gives superior range and battery life. This headphone from SteelSeries DTS Headphone providing extra effects through virtual surround sound. The Lag-Free Wireless Audio, Clearcast Mic, and the On-ear Audio Controls make it better than others in our list.
Compatible with: PC, PS4, XBox One and Mobile Devices
Price: $149.99
Buy from: Amazon
2. HyperX Cloud Stinger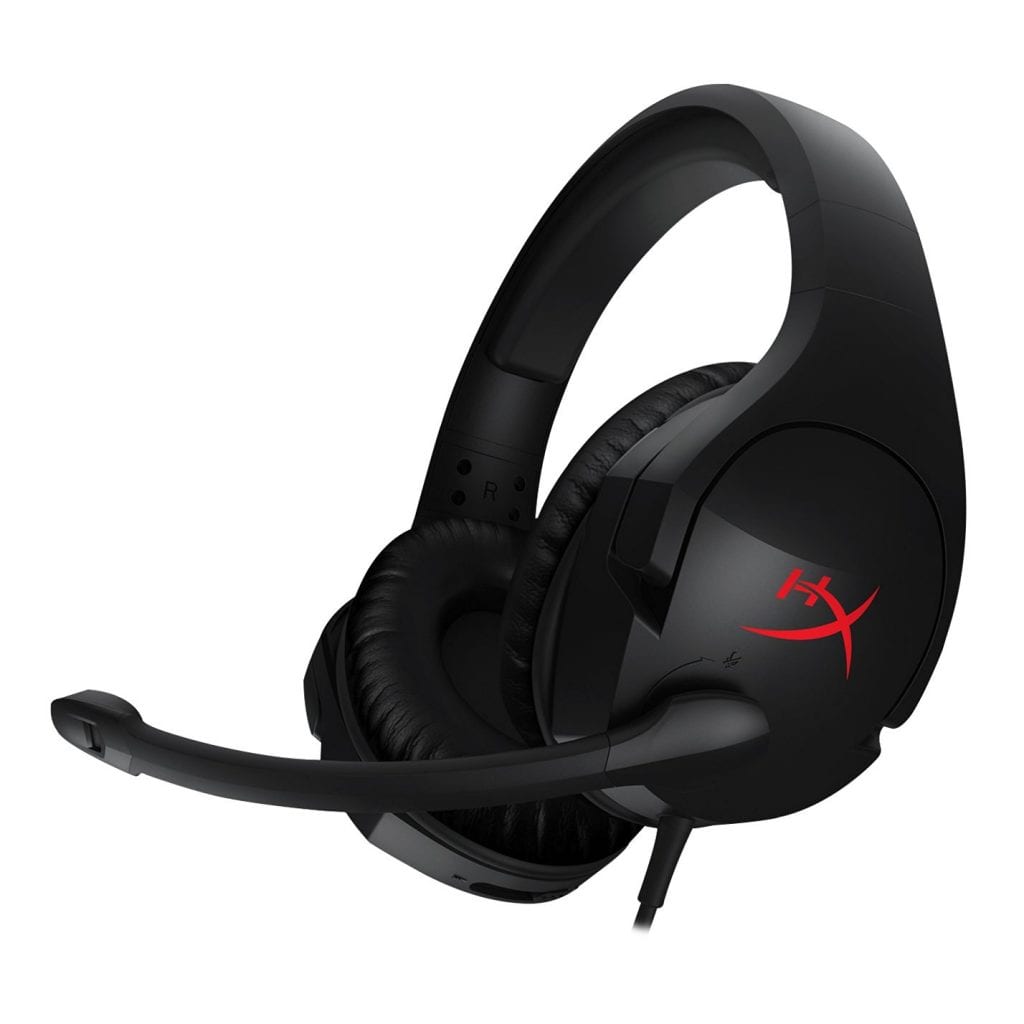 If you are low on your budget and can't afford SteelSeries Arctis 7 then HyperXCloud Singer is the one for you. The build quality is of plastic but is strong and lightweight. It's memory foam earcups with faux leather makes it comfortable to use for long hours. Cloud Stinger gives a rich sound which gamers will love the most. The audio quality of the microphone is perfectly fine, and it can mute itself when retracted. Stinger comes with a 3.5 mm connector that makes it perfect to be used with consoles and mobile phones. However, you also get a microphone/headphone splitter to use it with your PC. HyperxCloud Stinger is the Best XBox One Headset that you can get for a price of $50.
Compatible with: PC, PS4, XBox One and Mobile Devices
Price: $49.99
Buy from: Amazon
3. Astro A50
The Astro A50 is a high-end wireless headset providing a rich 7.1 surround sound. It's extremely intimate design with an intuitive controller makes it different from its competitors. There may be better-wired headphones on the market, but if you need a wireless one, then Astro A50 is the one for you. The A50 is a plug and play device with a battery life of 15 hours that is great for headsets of this range and weighs around 13.4 ounces. You can customize almost every bit of this headset using Astro Command Center and use it in a way you wish to making it different from others in our list of Best XBox One Headset.
Compatible with: PC, PS4, XBox One
Price: $254.99
Buy from: Amazon
4. Hyperx Cloud II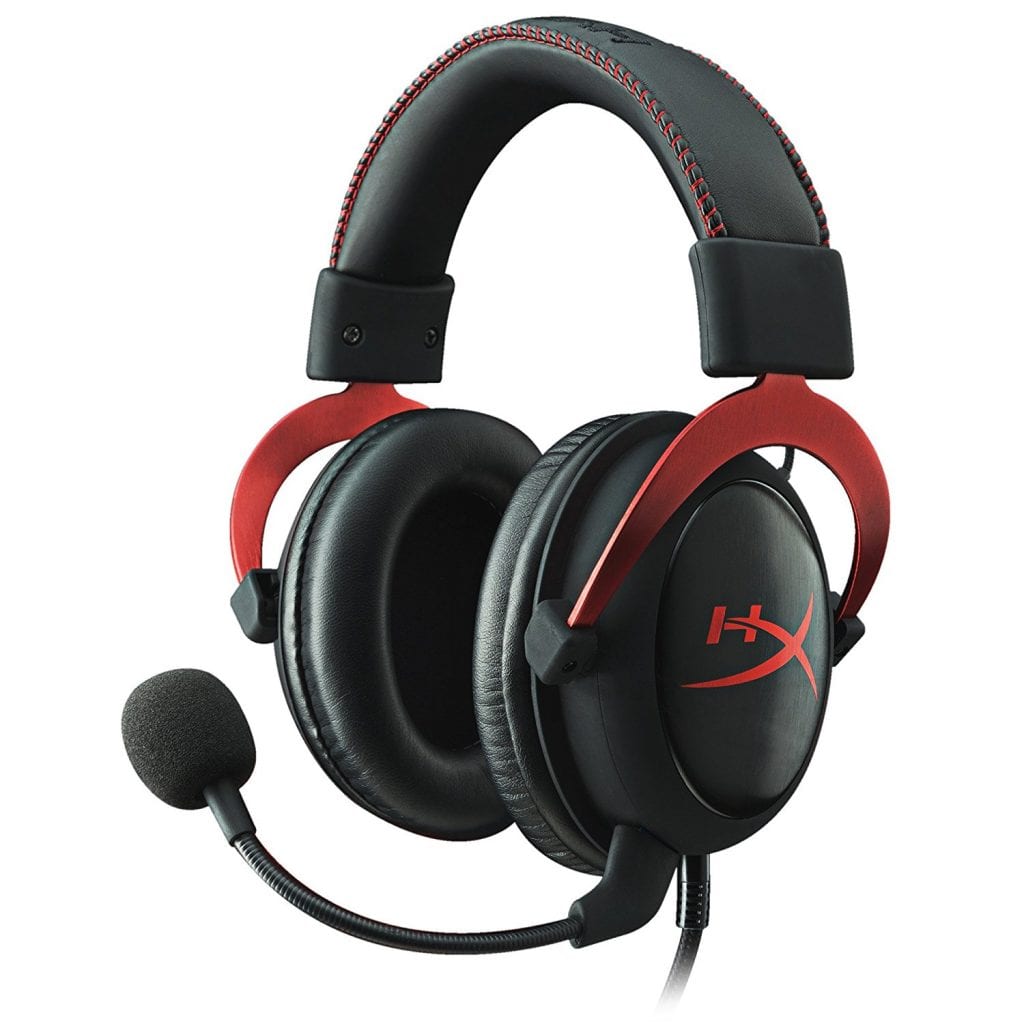 Hyperx Cloud II gives a virtual surround sound experience so that you can experience both distance and depth equally enhancing your gaming experience. You just need to plug this headset and use it without any drivers installed. It has 53 mm Sound Drivers with Neodymium Magnets that gives a perfect noise canceling effect via Inline SOunf Card. For a price of $99, you get a lightweight but luxurious design with optimized for Gi-Fi gaming Experience. Cloud II comes with Memory foam earpads with an extra set of earpads and Microphone which can be detached easily. With noise attenuation of 20 dBa, it is optimized by TeamSpeak for Voice Chat.
Compatible with: PS4, XBox One and PC
Price: $99.88
Buy from: Amazon
5. Razer Thresher Ultimate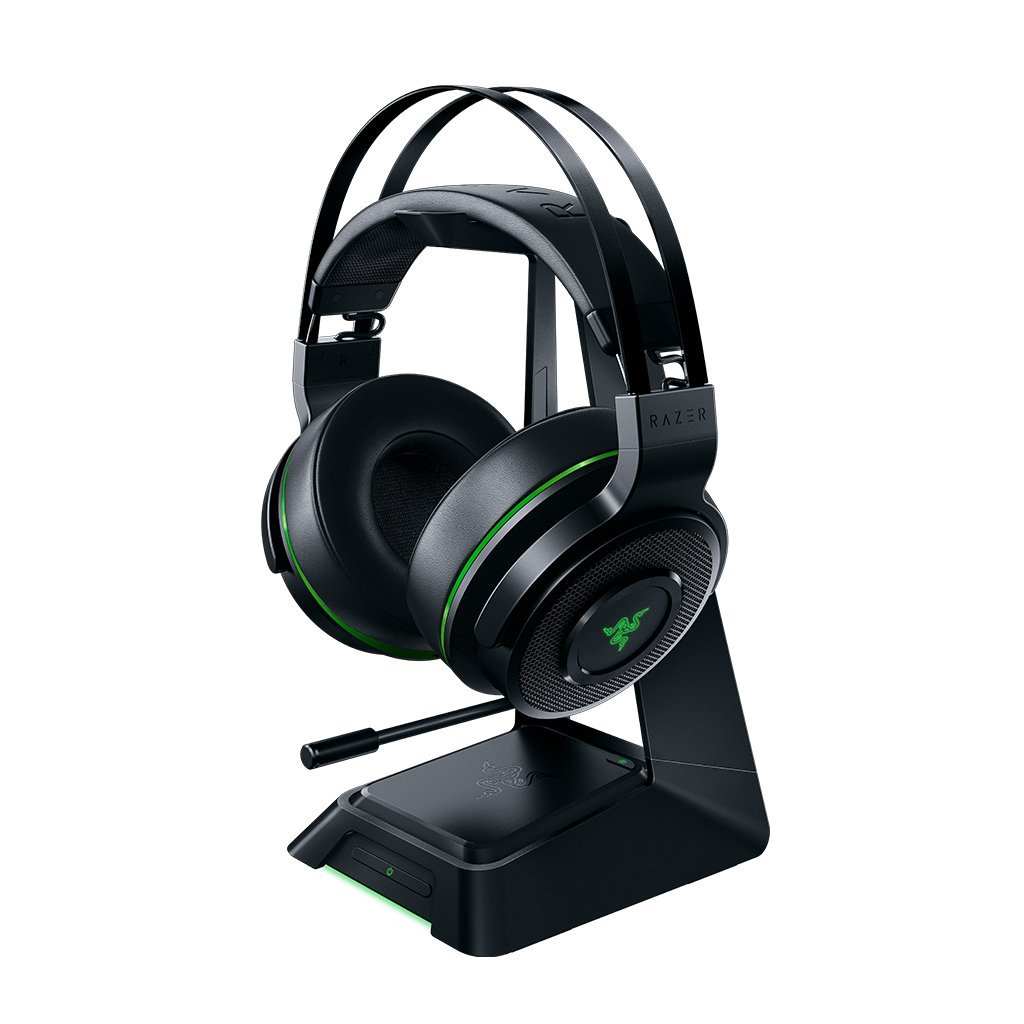 The Razer Thresher Ultimate has everything that you want in a wireless headphone. Apart from remitting lag-free audio immersion, Thresher Ultimate also provides undeniable comfort. All thanks to its lightweight foam earpads that fit perfectly with your head. The Thresher Ultimate gives a long battery backup of 16 hours and weighs around 14.4 ounces. The main feature of this headphone that makes it different from others on the list of Best XBox One Headset is its 7.1 surround sound. You can clearly hear the enemies coming during the gameplay and easily handle the game and chat audio with its on-ear audio controls.
Compatible with: PS4, XBox One and PC
Price: $199.99
Buy from: Amazon
6. HyperX Cloud Alpha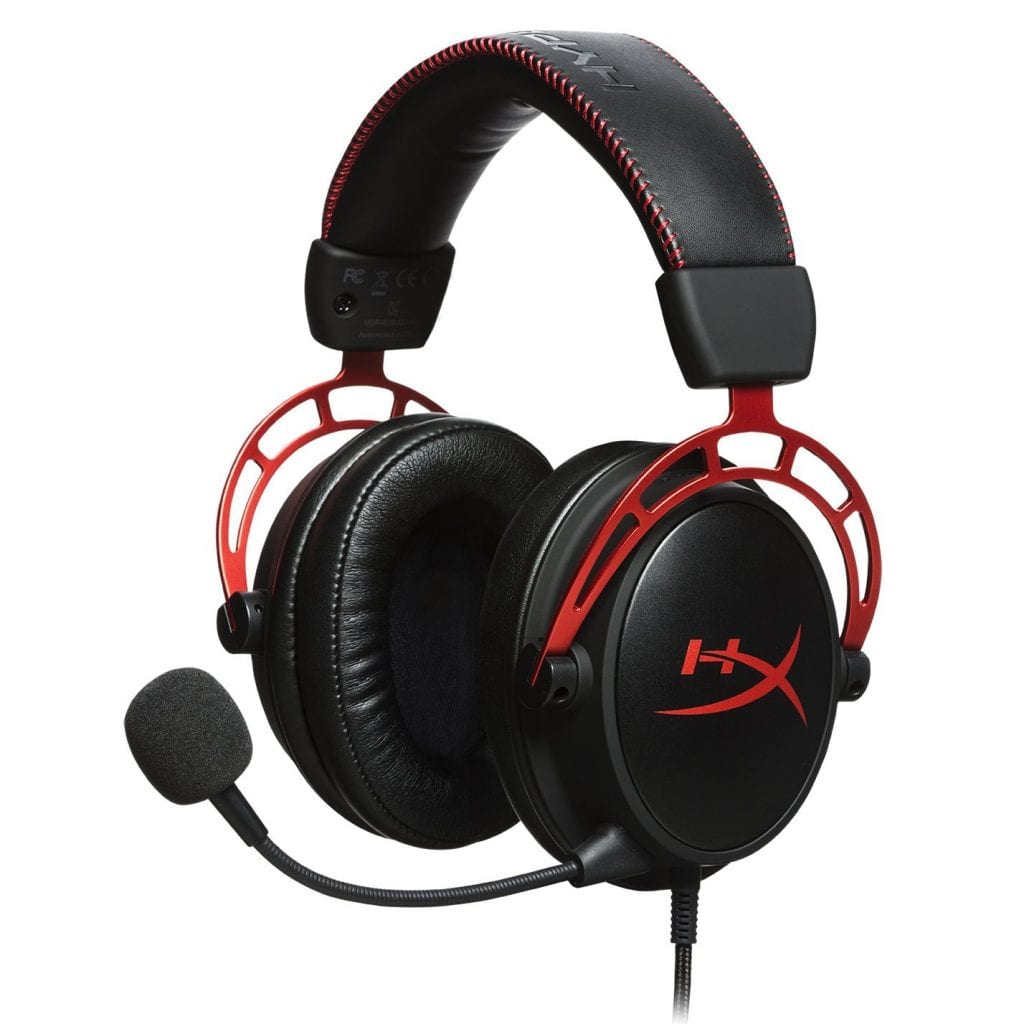 HyperX Cloud Alpha is no doubt a premium wired headset with a remarkable price of $99. It comes with HyperX Dual Chamber Drivers which give more detailed audio with less distortion and good bass effects. Its aluminum frame design with expanded headband makes it perfect for marathon sessions. Cloud Alpha comes with a detachable braided wire with handy in-line audio control and a detachable noise cancellation microphone with a frequency response of 13-27000 Hz.
Compatible with: PS4, XBox One and PC
Price: $99.99
Buy from: Amazon
7. SteelSeries Arctis 3 Bluetooth Headset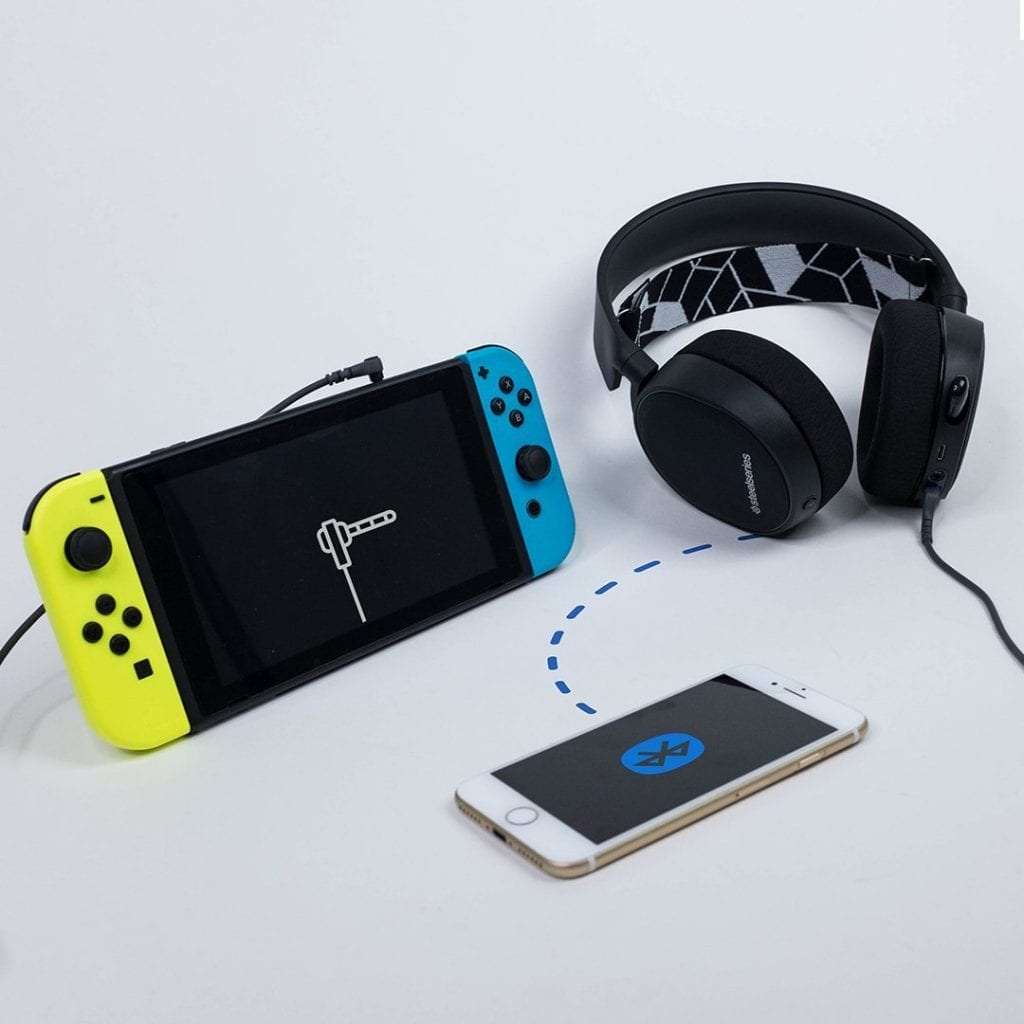 With SteelSeries Arctis Bluetooth Headset, you can make VoIP calls, wirelessly stream music along with playing your game through its 3.5mm wired cables. It is compatible with all the major platforms including consoles and PC and gives a remarkable sound and comfort. This headset is a perfect fit for Nintendo Switch as it has a wired connection connecting the console and Bluetooth connection to the mobile app. Arctis 3 Clear Cast microphone is the best gaming microphone in this price range and delivers high noise cancellation and studio quality voice clarity. It comes with S1 speaker drivers which are designed to produce low-distortion and precise audio quality.
Compatible with: Switch, PS4, XBox One and PC
Price: $129.99
Buy from: Amazon
8. Sennheiser GSP 300
The Sennheiser GSP 300 is an analog type speaker delivering stereo sound. GSP 300 is the best fit for gamers who need improved audio performance with greater wearing comfort. This piece of headset gives an excellent bass performance with acoustic precision. The noise canceling microphones can be easily muted by toggling the boom arm. You can easily control the volume by its Automatic volume control on the right ear cup. The GSP 300 gives undoubtedly clear and precise audio quality. However, you will need a decent soundcard in your system to get the most from it.
Compatible with: Mac, PS4, XBox One and PC
Price: $96.99
Buy from: Amazon
9. PlayStation Platinum Wireless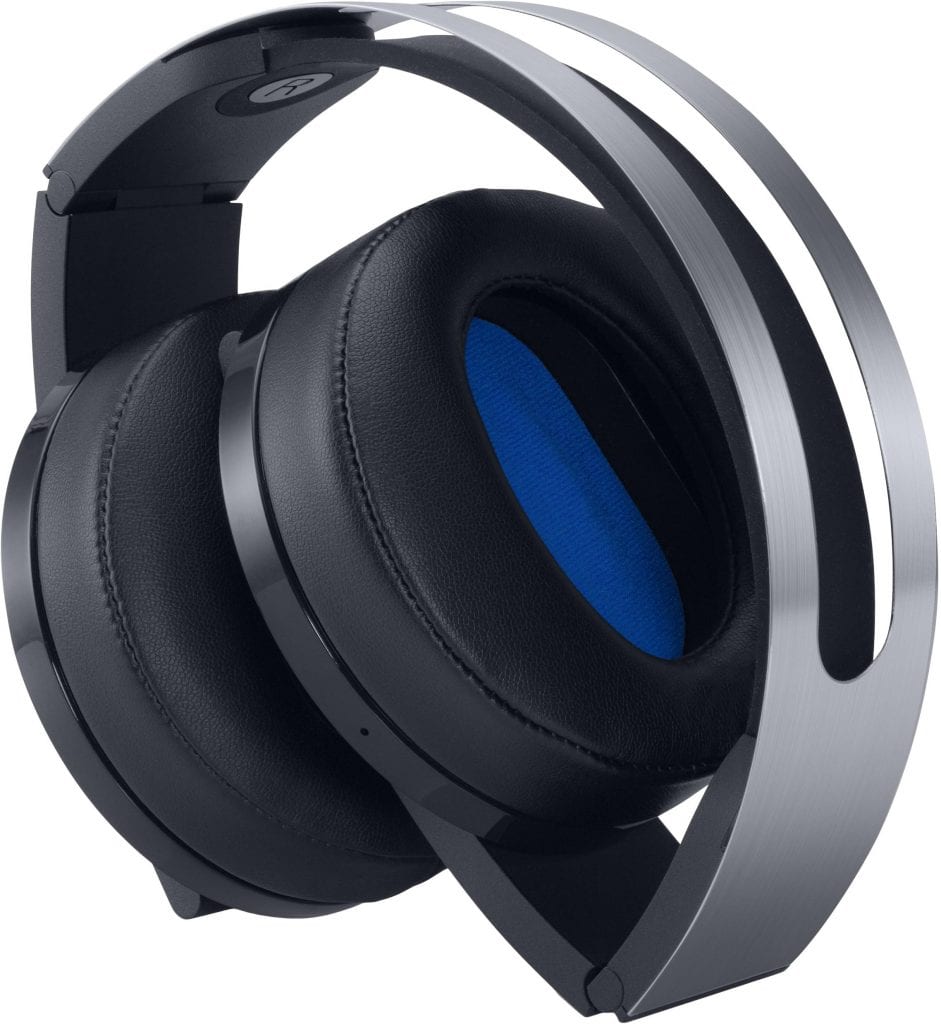 The Platinum Wireless Headset redefines high-end gaming audio by creating detailed and rich audio for your gaming experience. With its 7.1 Virtual Surround Sound and 3D Audio Technology, you can clearly hear the whisper of ghosts and thunder of guns. It's Advanced Noise Cancellation dual-microphone captures your voice without any distractions. Sony's Platinum Wireless Headset is designed specifically for Play Station 4 with its custom sound profiles for games like The Last Guardian and Uncharted 4. This headphone from Sony works perfectly with your PlayStation, and PS VR Headsets. You can also connect this headset with multiple devices simultaneously with 3.5 mm audio cable and Bluetooth Connectivity.
Compatible with: PS4, PC, Mobile
Price: $122.00
Buy from: Amazon
10. Turtle Beach Stealth 700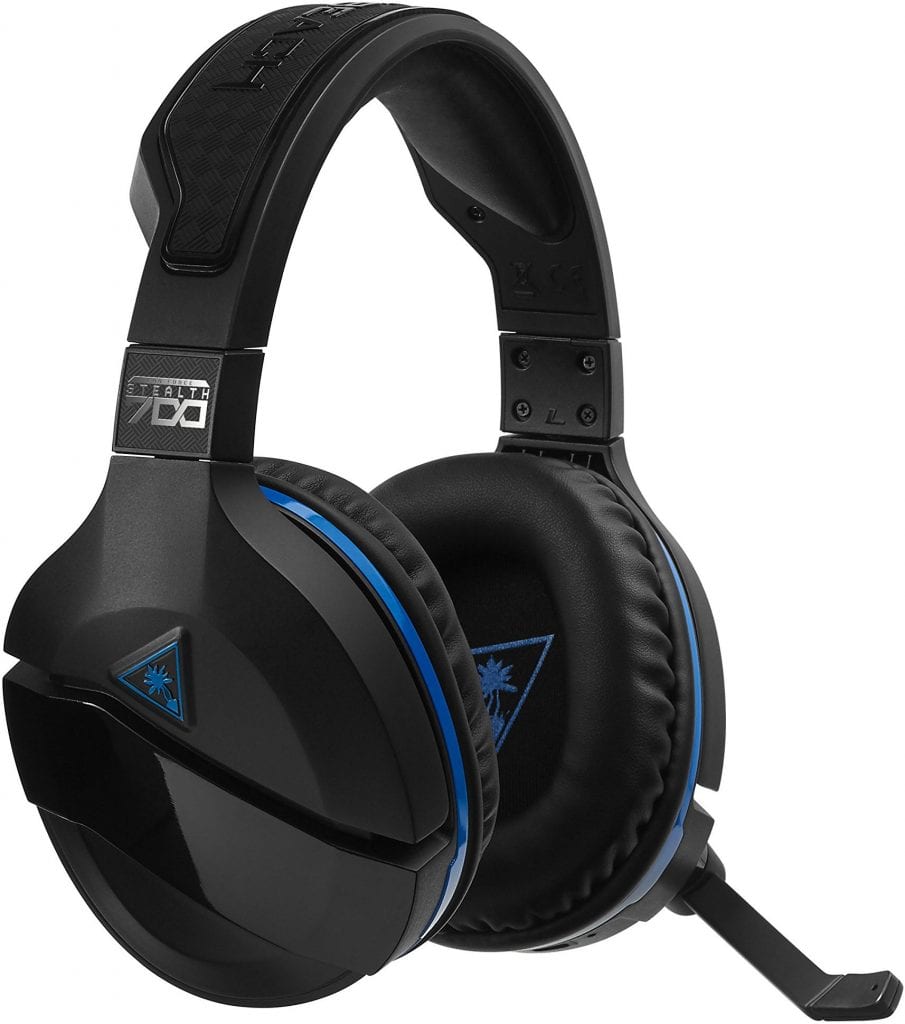 The Turtle Beach Stealth 700 uses Smart Channel-hopping technology making it 100% wireless and best in the class gaming headset. It creates a 7.1 channel sound using DTS HeadPhone X surround sound Technology giving you an immersive audio experience on PS4 and XBox One. This is the best in class wireless gaming headset with SMart Channel-hopping technology. With its Active noise-cancellation earpads you get undistorted clear and precise audio quality so that you can fully concentrate on your gameplay. Its Bluetooth connectivity also allows you to take calls and listen to your favorite music during the gameplay.
Compatible with: PS4, XBox One and PC
Price: $119.99
Buy from: Amazon
Also Read: 15 Best Amazon Echo Compatible Devices
11. Plantronics RIG 500E
The Plantronics RIG 500E is one of its kind headsets developed in collaboration with professional gamers. The RIG 500E is designed from the makers of tournament headset leader and delivers audio performance guaranteed to improve your gaming experience. You can highly customize the RIG 500E with its ultra-light headset enclosure matched with swappable segments. RIG 500 makes the games feel bigger and real. This headphone comes with both isolated and vented earcup sets which you can easily swap for analog and USB connections. For connection, the RIG Uses 3.5mm jack and delivers 7.1 Dolby Technology and Surround Sound, with a detachable microphone. Because of its specifications, even the world's largest e-sports company uses Plantronics for best and highest quality gaming headphones.
Compatible with: PC, PS4, XBox One and PC
Price: $139.99
Buy from: Amazon
12. Sennheiser PC 373D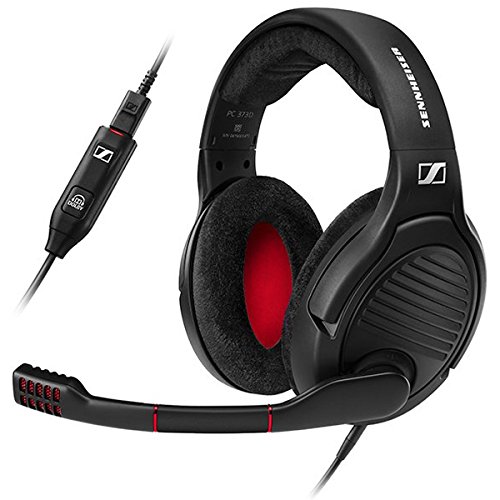 Sennheiser has been all time favorite for music and game lovers, and so does the PC 373D. This headset comes with Dolby 7.1 sound Technology and delivers clean and consistent sound quality. The Soundstage is quite similar to Plantronics RIg and has an easy-to-use software interface. You can hear almost every detail of the game with Sennheiser transducer technology. The velvet ear pads make the PC 373D much more comfortable to use it for long playing hours. The game chat during the gameplay or VoIP calls is crystal clear. All thanks to its Professional noise-canceling microphones suppress the surrounding noise to a huge extent. You can download the SENNHEISER SURROUND DONGLE SOFTWARE to customize each and every bit of this headphone.
Compatible with: PS4, XBox One and PC
Price: $188.85
Buy from: Amazon
13. SteelSeries Siberia 840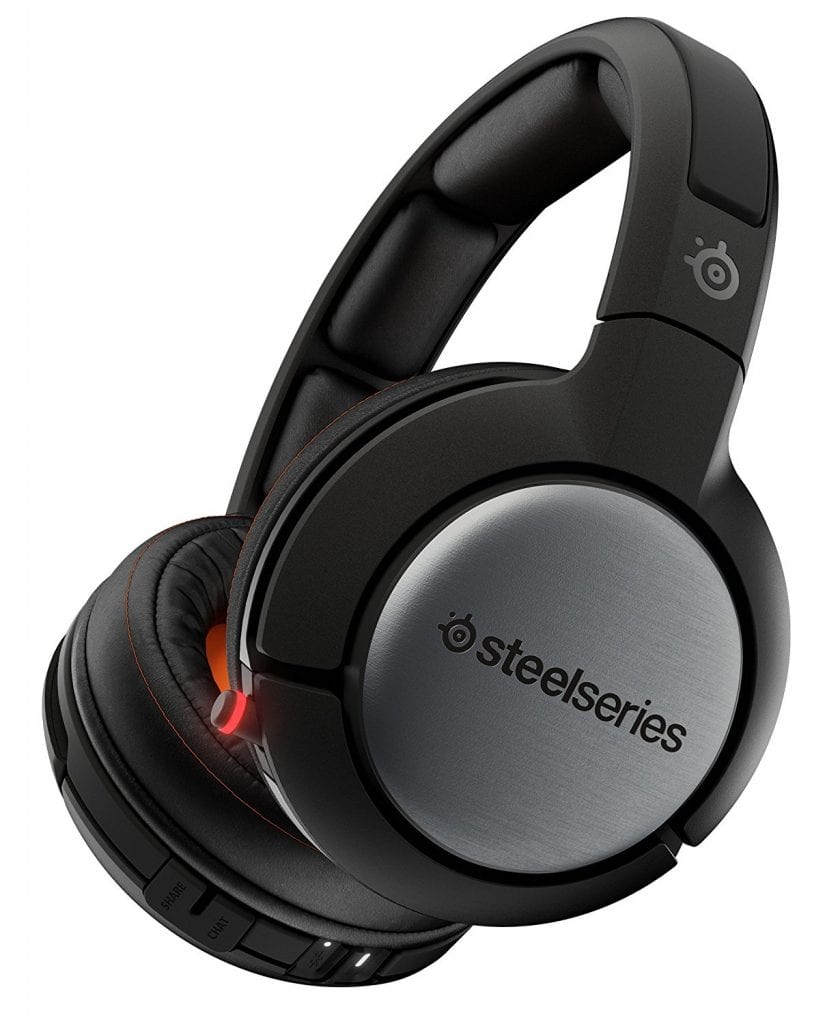 The Wireless gaming headset from SteelSeries delivers lag-free 2.4GHz wireless sound and has a range of up-tp 12 meters. It supports Mobile connectivity via Bluetooth to take calls and stream music wirelessly. The Siberia 840 can be plugged into transmitter auxiliary port using 3.5 mm cable to give stereo sound from Nintendo Switch (This only works when the Nintendo Switch is docked to your Television). The Bluetooth Transmitter of the Siberia 840 is embedded in the headset itself making it perfect combination with your portable devices. You can connect multiple devices (Nintendo Switch, PS4, XBox One and PC all at the same time) simultaneously with your headset using optical passthrough and USB Connection. This may not be the best headset for absolute gamers but is the perfect choice for those who need all in one headphone for their all their devices.
Compatible with: PS4, XBox One and PC
Price: $264.60
Buy from: Amazon
14. Razer Kraken Pro V2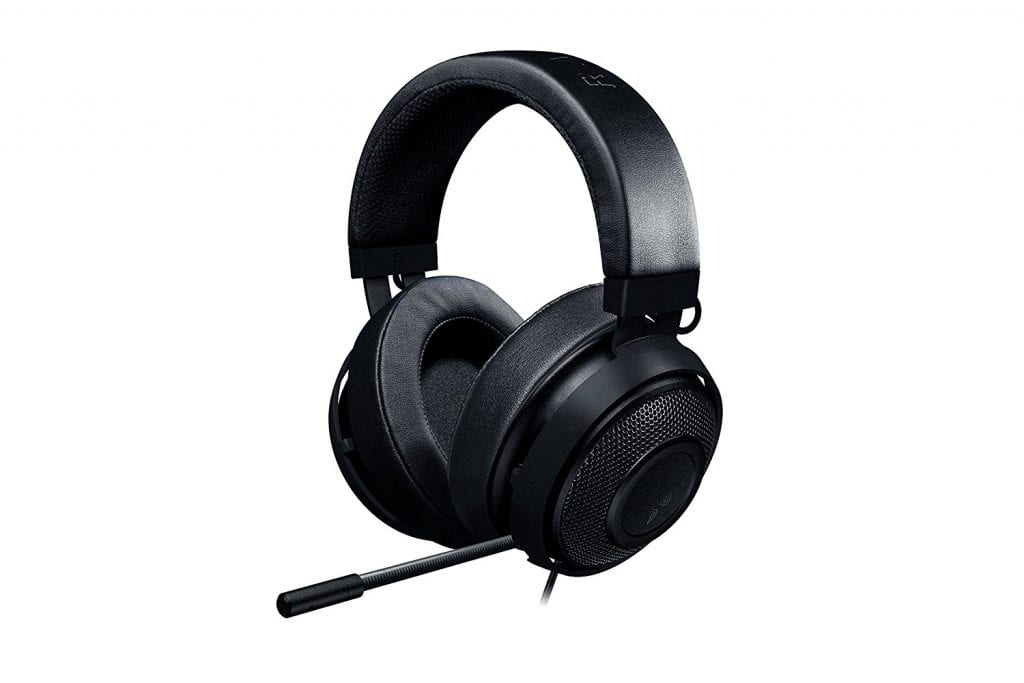 Razer Kraken Pro V2 is the best headphone for users who need an easy to use a wired headset with a budget of less than $100. It has metal build up on the earcups and has comparatively short wires making it easier to connect with your controller. The overall look is nice and feels premium. The sound quality is slightly bassy but is overall excellent for a perfect gaming experience. However, because of its bassy signature, it is not suitable for music playback. It's over the ear cushions are designed in such a way so that you will feel comfortable while playing for long hours.
Compatible with: PS4, XBox One and PC
Price: $69.91
Buy from: Amazon
15. Astro A40 TR
The Astro A40 TR is a perfect fit for those who demand audio quality above all. The design is not so fancy, but the build quality is outstanding. For more open-feeling sound, you can remove the side pieces of its removable ear cups. If you wish to experience the 7.1 surround in the Astro A40 TR, then you need to have the optimal MixAmp Pro. If you want a gaming headset without compromising on the sound quality, then this is the one for you. For connection, the A40 TR comes with a 3.5mm connector to connect it with PS4 or XBoxOne Controller. However, you also get Y-Splitter to use this with your PC and other supported devices.
Compatible with: PS4, XBox One and PC
Price: $132.00
Buy from: Amazon
Things to Consider Before Buying:
All these are best headsets for a pleasant and perfect gaming experience with each having their own pros and cons. One major thing to consider is compatibility of the headsets with your device. While we have already mentioned the compatible devices with each of the headsets, we recommend you cross-check with the manufacturer website before making the purchase. Some headsets have 3.5mm headsets while some have dual cables. Also, the requirement should be considered before making a decision. Some of you might need a fully customizable Xbox One headset, while for some other only the audio quality matters. Cost is also one of the important parameters as gaming headsets ranges between $30 to $500. After considering all the factors, a decision should be made as you don't purchase these high-end gaming headsets on a regular interval.
Also Read: 10 Best Quality Noise Canceling Headphones Under $200
So, this was our list of Best XBox One Headset 2018. If you have any queries you may comment down below. Our team will get back to you as soon as possible.
The post 15 Best XBox One Headset in 2018 appeared first on Agatton.